Home speakers
Unleash Stereo Sound: How to Connect Two Speakers to One Phone.
Learn how to connect two speakers to one phone using a specific app. Here, we have provided a comprehensive guide, as well as recommendations.
Are you tired of listening to your music in mono? Want to double the sound and amplify your music experience? Look no further! In this guide, we'll show you how to connect two speakers to your phone in just a few simple steps. Get ready to fill your room with rich, crisp sound and take your music to the next level.
Continue reading, It is almost impossible to play sounds from your smartphone on two speakers at once. Typically, you can only connect one Bluetooth wireless speaker to a smartphone.
This is because it is not possible to connect up to three devices at the same using Bluetooth wireless technology.
Bluetooth wireless technology works by pairing two supported devices into a connection so that files, sounds, and other things can be transmitted from one of the connected devices to the other.
Nevertheless, in today's article, we will show you how to connect two speakers to one phone in a simple, intuitive way.
We have made this article to be a comprehensive and extensive one indeed so that it covers all you ever need/want to know about connecting your smartphone with two or more speakers instantly.
Why Pair speakers?
Before going on with this article, why do you need to connect multiple speakers to playback sounds from your smartphone? The purpose or reason for this action must be defined if you wish to get an efficient and effective end result.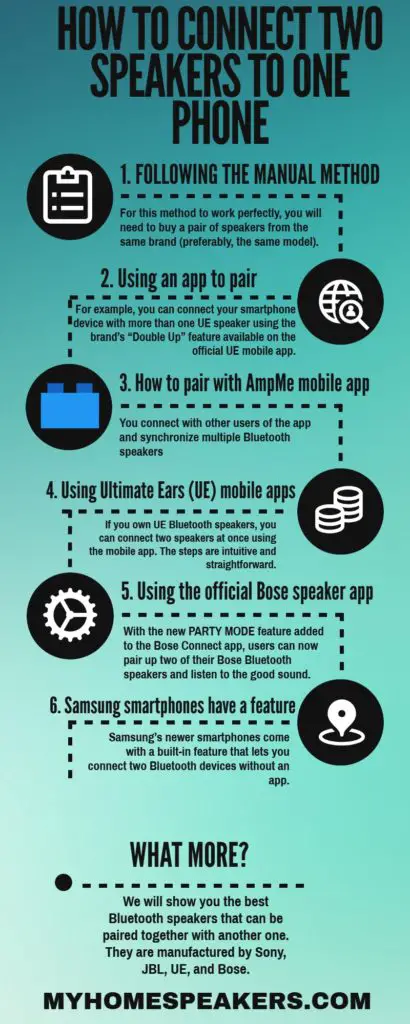 An illustration (infographic) on how to connect two speakers to one phone
In the case of connecting two or more speakers to playback sounds from your smartphone, everyone may have a different reason for this.
However, generally, the common reason why anyone will want to perform an action such as this is to listen to clearer, detailed sound output.
Obviously, our smartphone speakers aren't so loud; even, they don't deliver such a good sound that could be heard from portable Bluetooth speakers.
You can get room-filling sound without using the home theater system but portable speakers.
Well, we understand that there are quite some high-quality wireless speakers out there that can give you great sound single-handedly.
But, the joint performance of two or more premium speakers is in no way a match to what is produced by just one speaker.
Things to note before attempting to connect two speakers to one smartphone
Since you wish to connect more than one speaker to your device, you need to consider these professional tips;
Benefits of this action
How to connect two speakers to one phone
How to connect multiple speakers to one smartphone
We will discuss two different methods you can apply to connect more than one speaker to your smartphone easily.
The methods are: the "manual method" and using the "AmpMe mobile app."
Following the manual method
The steps involved in this method are similar to the ones you take to connect your smartphone with another smartphone or compatible device.
For this method to work perfectly, you will need to buy a pair of speakers from the same brand (preferably, the same model).
That means you need two speakers from JBL or any other portable speaker manufacturer.
However, it is still possible that you can use two different speakers from different manufacturers for this action, but that will depend on quite a lot of factors and you have to be a Bluetooth hacker to achieve that.
Using two speakers of the same model or brand will work easily and below are the steps to follow;
Pairing Bluetooth speakers of the same brand
Turn on your device's Bluetooth feature and ensure it is open to being discovered by other devices
Power on the two speakers
Look out for the "pairing" button which should definitely be on the body of the speakers, respectively. Press this button (Pair) on the speaker devices, and wait until they connect to your mobile device at the same time.
This method only works with some speakers (especially JBL speakers).
Most other speakers won't connect via this method; you'll need to follow our second method below to connect other types of Bluetooth wireless speakers that won't connect via this method.
The perfect Bluetooth speaker model that connects automatically with the manual method discussed above is the JBL Flip or JBL Extreme.
Note: Using the official JBL app, you can connect more than 100 JBL Flip Bluetooth speakers at once.
While there are so many other Bluetooth speakers out you can pair, they require you to make use of an app for such actions.
Sony and UE are yet another top manufacturers of pairable Bluetooth speakers.
Using an app to pair multiple speakers
For example, you can connect your smartphone device with more than one UE speaker using the brand's "Double Up" feature available on the official UE mobile app.
This is the same with so many other speakers from different manufacturers including Sony.
However, there is a general mobile app for pairing multiple Bluetooth speakers; it is called the AmpMe mobile app.
How to pair multiple speakers with the AmpMe mobile app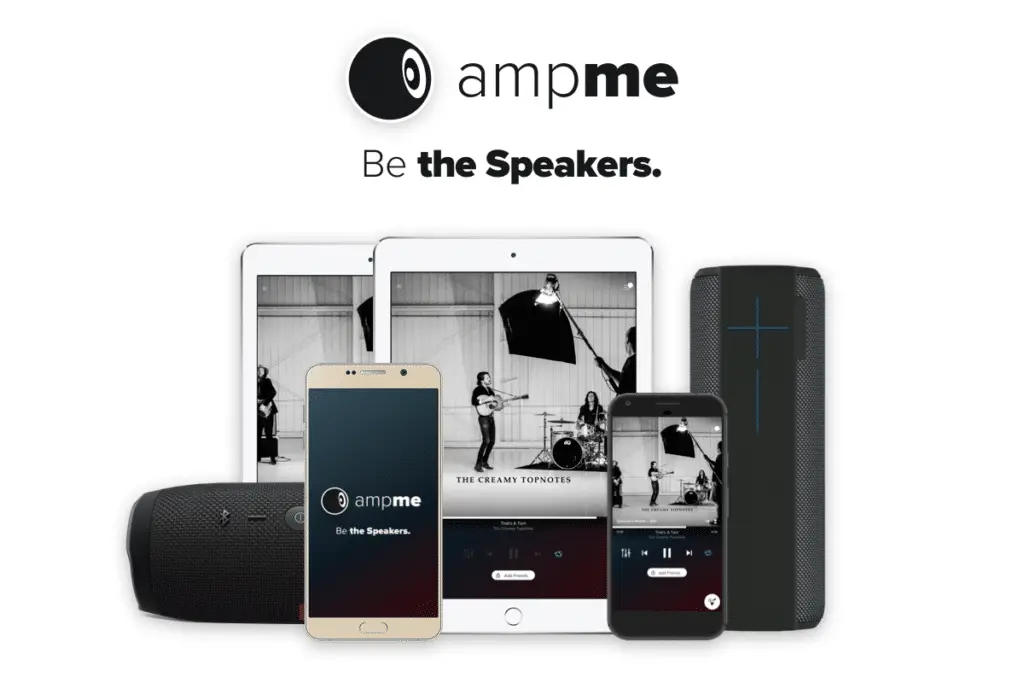 Briefly, here is an overview of what this app can do.
It is a somewhat music player/streaming app with a feature that lets you connect with other users of the app and synchronize multiple Bluetooth speakers so that sounds are playback in stunning clarity with the best possible details.
This isn't the most flexible method to connect multiple Bluetooth speakers; however, with this app, there is apparently no limit to the number of Bluetooth speakers you can connect to playback sounds.
How does it work?
You have to create a virtual party where other people can join your party and connect their Bluetooth speakers.
Normally, you can't just connect more than one Bluetooth speaker using this app; it is only when you create this virtual party and other people join, then, the participants can connect their Bluetooth speakers individually.
Thus, if your party has up to 20 participants, it means that about 20 different or the same Bluetooth speakers can be connected to the sounds you select/choose.
On AmpMe, only the party host (creator) controls the songs that will be played. Other participants can send requests via an integrated chat feature.
Also, the party creator can turn on the feature – "Guest as DJ" which now allows other people in the party to include their favorite songs in the queue.
This app is effective and feasible when used by a family; everyone in the family downloads the app; one person creates the party while the rest joins and connects their speakers.
The party creator now activates the "Guest as DJ" feature so that everyone will listen to their favorite song one after the other.
As said earlier, this isn't the best method, but, there is no limit to the number of speakers you can connect together via this method.
Also, it doesn't require connected speakers from the same brand or the same model.
There are still other ways to connect two speakers to one phone. But, these methods are brand-specific as it requires you to use the official mobile app of your Bluetooth speaker manufacturer.
These methods cannot connect two speakers from different manufacturers, but they will serve different speaker models from the same manufacturer.
Using Ultimate Ears (UE) mobile apps
There are about three UE mobile apps that are designed for different models of speakers from the brand.
If you own UE Bluetooth speakers, you can connect two speakers at once using the mobile app. The steps are intuitive and straightforward.
For example, for UE Boom and MegaBoom speakers, the official app comes with a #PartyUp feature which allows you to connect more than 100 UE Boom and MegaBoom speakers at the same time! That's more than enough for a home party or activities of such a nature.
Also, you can customize the sound and bass output of the connected speakers; the app is handy and full-featured for UE speaker users.
Similarly, other speaker models from this top manufacturer have their own specific apps which also let you connect more speakers at once and enjoy great sound.
Using the official Bose speaker app – (Bose Connect)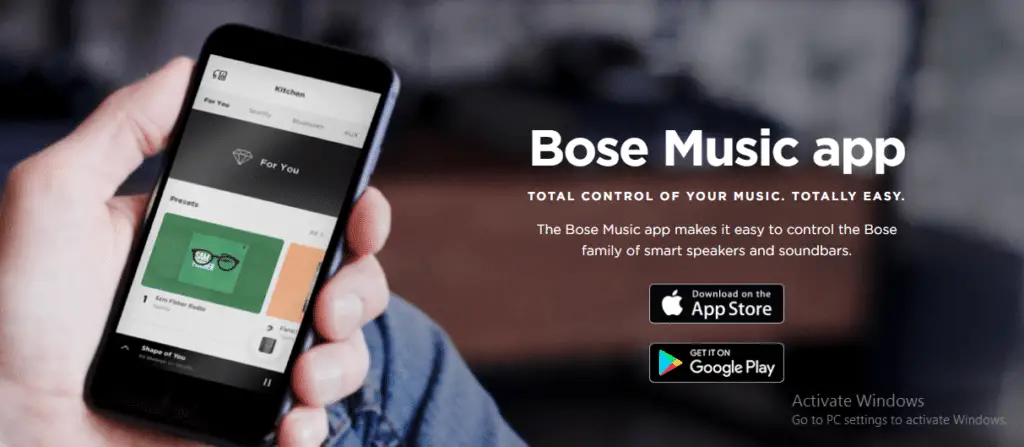 People who have Bose Bluetooth speakers can connect them together using the official mobile app which is available for iOS and Android OS devices.
With the new PARTY MODE feature added to the Bose Connect app, users can now pair up two of their Bose Bluetooth speakers and listen to good sound.
Unlike the UE mobile apps, there is just one app for Bose speakers; it works for all models.
However, only two speakers can be connected; this is dissimilar to the Boom and MegaBoom app by UE which allows up to 150 speakers to be connected at the same time.
Some Samsung smartphones have a feature that allows you to connect two Bluetooth speakers without an app
Interestingly, Samsung's newer smartphones come with a built-in feature that lets you connect two Bluetooth devices without an app.
This feature is available on Samsung Galaxy S8, S+, and the brand's newer models.
The new feature is "Bluetooth Dual Audio" and it is compatible with many Bluetooth speakers, headphones, and other devices.
You'll find this in the brand's models running on Android Oreo (8.0).
How to use this feature to connect two speakers to one Samsung Galaxy device
Go to your device Settings >>> Connections >>> Bluetooth.
(Click on the menu icon which is at the top right corner to access the "Advanced" setting option. However, if your device runs on Android Pie (9.0), simply tap on the "Advanced" option available in the top corner.
Now, click on the "Dual Audio" option and toggle the switch to on.
Once this feature is activated, you can go on to your Galaxy smartphone with two speakers or two headphones.
Even, you can connect one headphone and one speaker at once. However, the limit of this feature is two Bluetooth devices; if you attempt to add another device, one of the currently paired devices will go offline.
What more?
We will show you the best Bluetooth speakers that can be paired together with another one. They are manufactured by Sony, JBL, UE, and Bose.
These Bluetooth speakers can be individually paired with each other using their respective mobile apps or via the manual method for JBL speakers.
The best pairable Bluetooth speakers
---
1. Bose SoundLink Revolve Portable Bluetooth 360 Speaker
This is one of the best wireless Bluetooth speakers you can get right now. It delivers deep, loud, and immersive sound, with True 360o coverage.
The wireless connectivity range of this speaker is up to 30ft. 30 feet.
You can connect two of the Bose SoundLink Revolve speakers to playback sound at the same time using the official app.
Its sleek design is commendable and the IPX4 water-resistant body is effective.
With this speaker, you can enjoy up to 12 hours of playtime, thanks to the durable battery.
---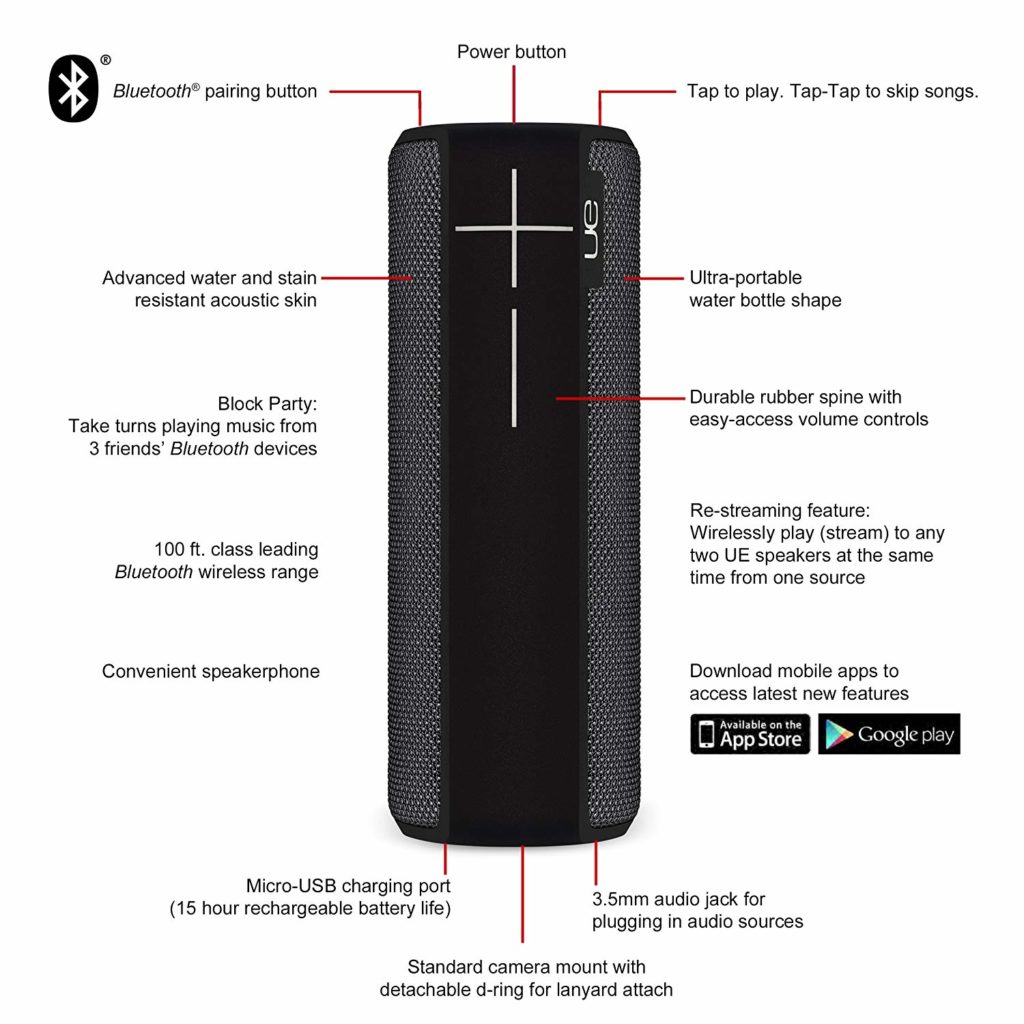 The UE Boom and MegaBoom feature the same design and equally have so many things in common.
Thanks to the Boom & MegaBoom app by UE, you can connect more than 100 of these Bluetooth speakers to play sound at the same time.
There are different colors of these speakers available in the market and they are waterproof.
Also, it may interest you to know that this speaker comes with a powerful battery that lasts up to 15 hours and its connectivity range is up to 100ft.
---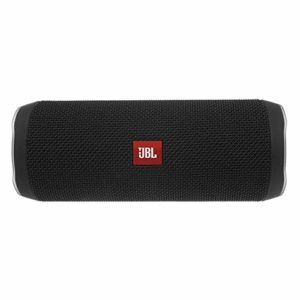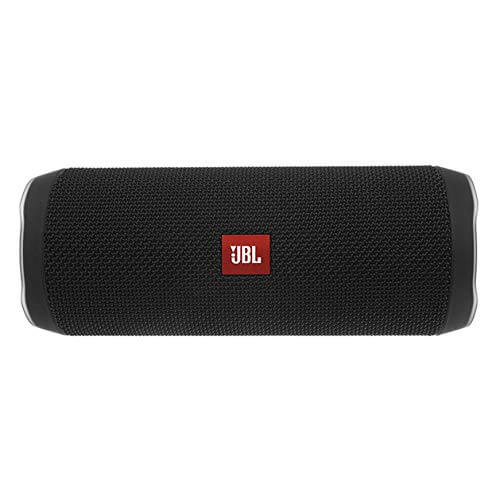 This is one of the speakers you can manually pair with it another (the same model) following our steps above.
The JBL Flip 4 is a premium speaker and using the brand's mobile app, you can connect more than 100 of these speakers to function at once.
It features an IPX7 waterproofed body and the battery lasts up to 12 hours after a full charge. There are different colors of this speaker and they all look attractive.
---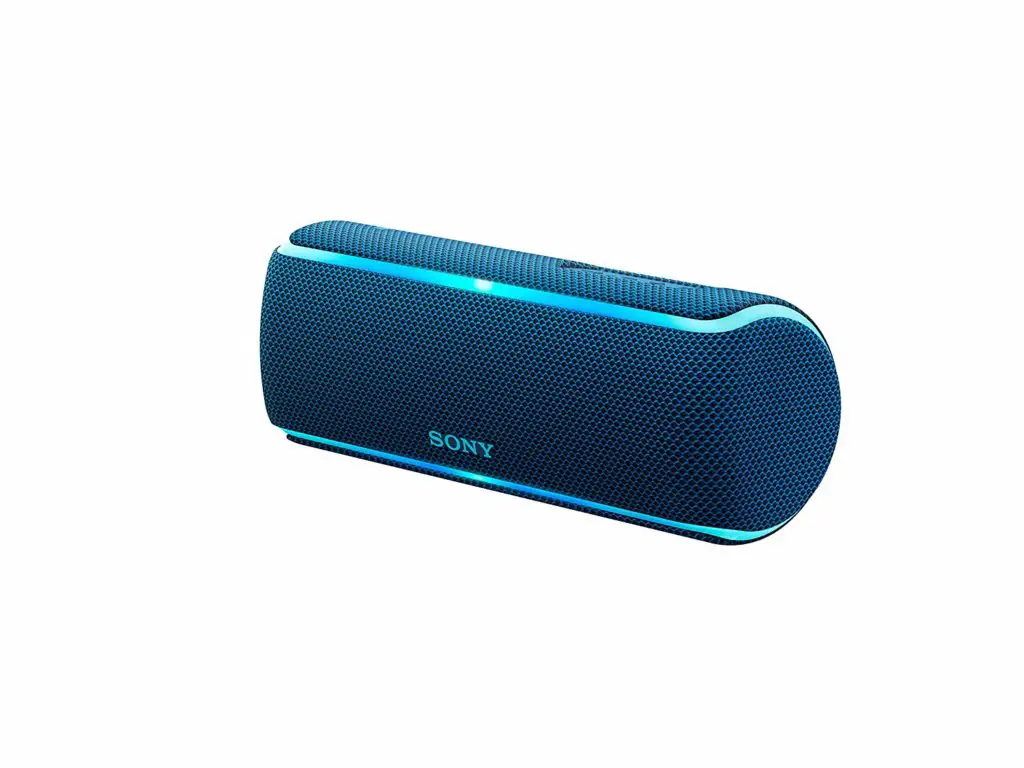 The Sony SRS-XB21 is a sleek, high-end speaker with great sound output quality. It is dust and waterproofed and there are different color designs available for you to choose from.
This wireless speaker can be paired with over 100 other ones (Sony speakers) via the mobile app.
When you buy through our links, we may earn a commission.