Car Speakers
How to match a car stereo with speakers finally solved!!!
Getting the best comprehensive guild to solve how to match car stereo to speakers requires some carefulness and our guild solves the issue hand down.
More like a question it is – how to match car stereo to speakers? Well, this article covers a lot of points that answer your question.
Many car owners wish to change/upgrade their car speakers, and they need to know how to go about that.
You may think it is very easy to get a new car speaker and fix it on your car, but there are things to consider first before this action.
Some particular sets of speakers may not work perfectly with your car stereo.
Thus, you should be careful, so you don't have to spend twice to get the best speakers you need for your car.
Maybe your primary speakers got blown up, and you can fix them; thus, you're left with the option of going for a new one – in such a case, this article has the information you seek.
Interestingly, there are tons of car speakers available in the market; they are available in different types and sizes; plus, they are stocked with different technologies.
The diversity of car speakers makes it quite difficult for most car owners to choose the one that's best for their automobile.
However, you need not worry anymore as our car audio experts have crafted out this resourceful blog for your needs.
How to match a car stereo with speakers
You need to read our professional buyer's guide for buying car speakers; it will go a long way to help you get the best speakers for your car stereo. Below is the buyers' guide. It is crafted out by our experts, exclusively for our audience/readers.
Getting a perfect match for your stereo starts by considering the factors below; however, for an audiophile, it can be easy to get the best speaker to upgrade your car audio or replace blown speakers.
What type of car speakers do you need for your car?
This question can be answered in many unique perspectives; however, from a general perspective, here are the answers you seek.
Aftermarket car speakers are available in two major categories, which are: the full-range speakers and component speaker systems. Don't be confused, here's what we mean by these;
What are full-range car speakers?
An aftermarket car speaker is said to be a full-range speaker when it packs all elements of a speaker in a basket (inside the cabinet).
Explaining further, full-range speakers come with built-in woofer(s) and tweeter(s) for lows and highs.
Plus, some aftermarket full-range speakers come with additional drivers; and as you may guess, those ones with additional drivers are more costly.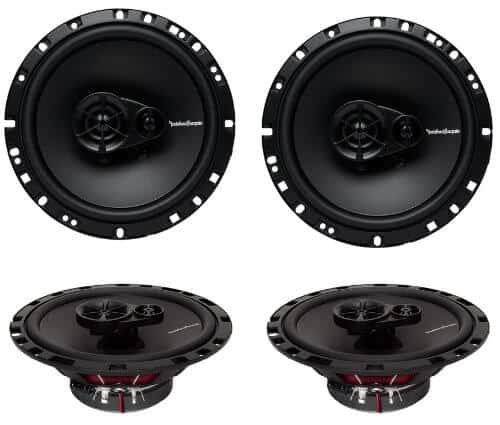 The additional driver you may spot on some full-range car speakers in the market is "midrange" or "super tweeter" drivers.
Also, this type of car speaker is available in different sizes; so you will find the best size that will fit into space where your stock car speakers were mounted.
Full-range car speakers are available below $30, while some can cost up to $60 or more. But, the good thing is that you will find a good full-range speaker at any budget.
Component car speakers
The term "component" already tells you that this type of car speakers are either not complete, and you need to buy its components one by one.
Going for component speakers is when you're not planning on removing your stock car speaker but looking to upgrade the audio quality you get from them.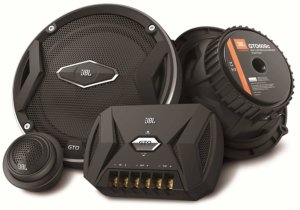 Typically, component speakers come with sturdier designs, and they are likened by most audiophiles to produce high-quality sound.
Some component car speakers cost more than full-range speakers; they come with separate woofers, tweeters, and external crossovers; all these separate components are however designed to work together when connected with one other.
Component speaker systems can be mounted in another location where it can deliver more lively sound to the car driver/owner. They are alleged to provide more depth when the woofer is mounted in a location.
In fact, most audio experts have attested that component car speaker systems deliver more realistic sound for the listener.
Also, this type of speaker is typically designed with sturdier materials; thus, they tend to last longer while delivering the best possible detailed sound; you can get a cinematic sound experience with this type of speaker.
Bottom line:
Now, between full-range and component speaker systems, which one is best for your car? Both are good for your car stereo; however, remember, we are trying to get a perfect match for your car audio system. Thus, continue with the guide below.
Matching your speakers to your car audio system
The power handling capacity of aftermarket car speakers varies, the same as car audio systems. You must know the power handling capacity of your car stereo to get the best aftermarket speakers for it. Now, we have to talk about car stereo sensitivity and speaker wattage.
Power handling (wattage)
If you buy a speaker with more power higher than what your car system can handle, then, either your car audio system or the speakers may blow.
Similarly, when the speakers you buy are very low in power handling, you may not get the best sound quality you need.
Simply, power-handling tells you how much power (measured in watts) a speaker or set of speakers will require to function. Thus, if your stereo is a low-powered system, you don't need high-wattage speakers.
In the same way, when you've got a system with robust external amps, you should go for car speakers that with high power-handling that is close to the output of the amps.
Power handling is measured in watts (RMS). When looking out the power-handling capacity of car speakers, check the maximum RMS power handling instead of the peak power handling.
This is a professional approach to getting the actual power a speaker can handle continually (most audiophiles already know this).
Speaker with "2 – 50 watts RMS" rating is best fit for low-powered car stereo systems, while those with "10 – 80 watts RMS" are suitable to systems that handle much power.
Car stereo sensitivity
Measured in decibels, sensitivity relates to the level of sound a speaker can deliver/produce once power is transmitted.
Having this in mind, we recommend speakers the produce up to 90db or more for low-powered car stereos with 15 watts RMS power-handling capacity.
Contrarily, if you have a high-power stereo that handles up to 16 watts RMS power or more, then you need speakers with fewer sensitivity ratings.
Main point:
When you keep what we discussed above in mind, you should now be able to answer the question – "Between full-range speakers and component speakers, which one is best for your car?"
Answered? Alright, let's continue with more insights on the things you should know.
However, you've learned the main thing or rather what you should know about matching aftermarket car speakers with your car stereo. Additionally, let's talk about speaker materials.
Speaker materials: does this affect my choice for the best car speaker to match my car stereo?
Well, obviously, this does not affect or has any impact on your choice of car speaker; however, if you buy a speaker designed with flimsy or fragile materials, certainly, the speaker won't last over a long time; thus, you'll have to be buying/replacing your speakers more frequently than supposed.
Each speaker component is designed with a unique material; the tweeters, woofers, and even crossovers aren't designed with the same material.
Plus, the speaker surrounds are also designed with unique materials which may also vary by manufacturer.
What are the best speakers surround materials?
Not to worry, most times, the surround is not always the problem, but your carefulness should be the materials used for your speaker woofer and tweeter.
Nevertheless, the surround on a woofer is crucial because it helps the woofer cone to move freely while delivering deeper bass.
Thus, the surround has to be formidable to withstand the fierce pressure and temperature from the woofer as it performs.
Typically, speaker surrounds (either for car or home systems are designed with rubber because it needs to be elastic to deliver the desired best performance, as well as last long).
However, there are surrounds designed with cloth materials or foam; usually, a speaker with foam or cloth surrounds are cheaper, and they are still durable.
Without bass, the sound is almost useless and cannot be enjoyed by the listener. It is bass that makes sound interesting and immense.
The best material to use for a woofer of car speakers (both full-range and component systems) should be rigid, yet lightweight material.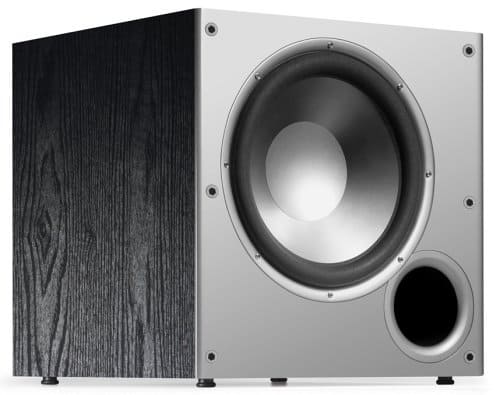 The majority of car speaker manufacturers make use of synthetic films such as polypropylene to design woofer cones, and this material is reliable/durable. Sometimes, the polypropylene is coupled with mica to produce more intense bass.
The majority of car speaker manufacturers make use of synthetic films such as polypropylene to design woofer cones, and this material is reliable/durable. Sometimes, the polypropylene is coupled with mica to produce more intense bass.
Furthermore, just as you may have guessed, woofers are also designed with woven fabrics, or synthetics coated with metal-like aluminum or titanium.
Such woofer drivers are equally lightweight and produce an excellent response. Interestingly, all of these woofer materials can stand against too much heat, cold, and moisture. Thus, they are all good.
A speaker cannot speak without a tweeter; it is one of the most vital components of a speaker. The material used in designing tweeters goes a long way to affect the quality of sound they produce.
Unlike a woofer that is there for bass, a tweeter is what produces the sound you hear, and depending on the material used, the feedback you'll get from your speaker may be mind-blowing or below par.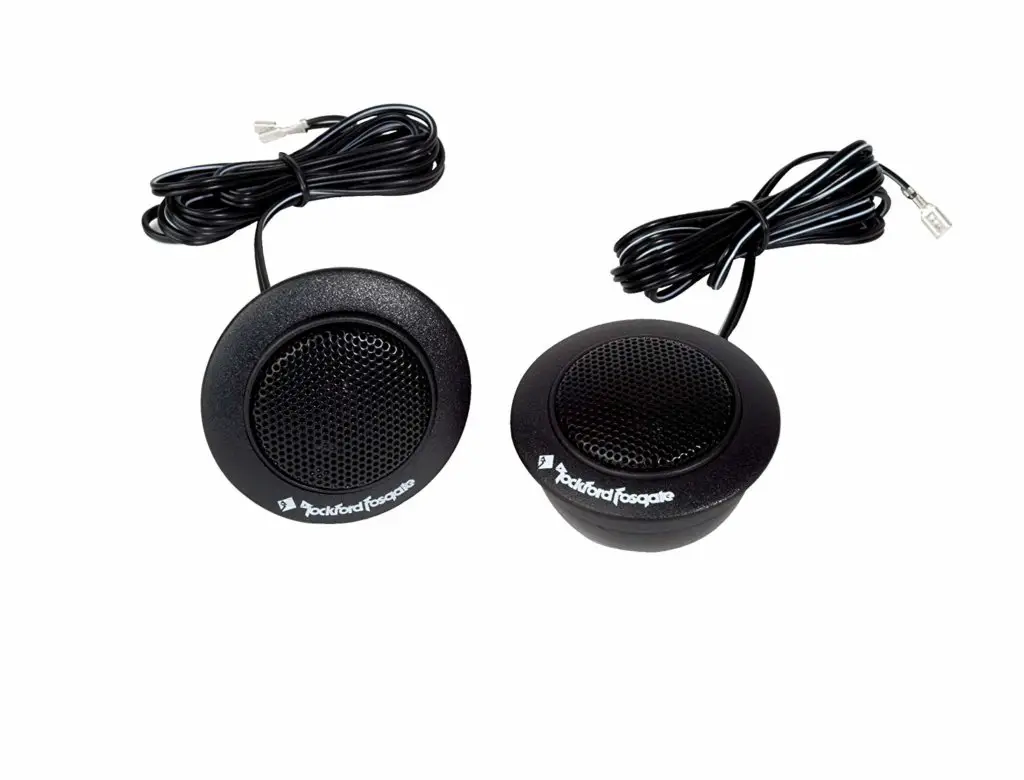 Typically, tweeters for all speaker types are designed using soft materials such as poly, silk, or textile blends so that it can deliver clear/precise, refined sound.
However, if you're such a type that loves highs, you should consider a speaker with a sturdier tweeter designed with ceramics or graphite.
Essence:
Luckily, most speakers available in the market are built with strong and reliable materials that will last long. Now, you've known a whole lot about speakers and how you can go for the best set/model that will match your car stereo.
We understand that it can be difficult for most people to figure out the best car speakers even with this guide; thus, we are recommending the speakers below.
Check out these few full-range and component car speakers; they perform excellently, and their prices are budget-friendly.
The best speakers to match your car stereo
Polk Audio Slim-Mount 6.5-Inch Coaxial Speakers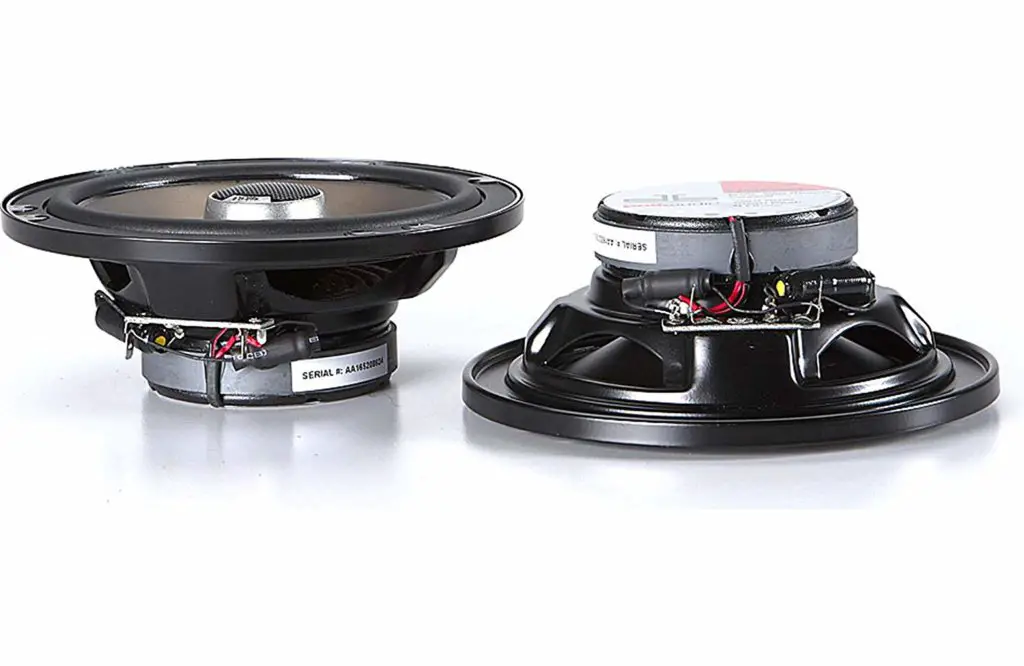 Tweeter: 0.75-inch liquid-cooled silk-polymer composite dome tweeter
Woofer: dynamic balance polymer/mica composite mineral-filled cone
Surround: Durable butyl rubber surround
Maximum input power: 165
This is a study car speaker with up to 165 watts of power utilization; it is a nice fit for low-powered car stereos. Polk Audio DB651s is about 64-inches in size; thus, it is most likely to fit into the speaker ports of most cars.
Also, this is a full-range car speaker, and it is very easy to install. The sound and bass output are great; you'll now enjoy your music, movies, or other playbacks seamlessly, clearly, and precisely.
---
JBL Component Speaker System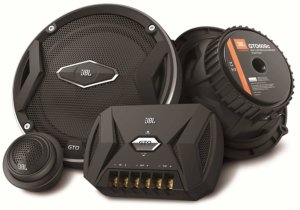 Tweeter: Soft-dome tweeters
Woofer: Carbon-injected Plus One cones
Maximum input power: 270 watts
Here's a set of component car speaker systems that you can consider to match with your car stereo.
JBL has designed this speaker to deliver the best-in-class sound and bass quality. Plus, this speaker is highly flexible so that you can mount them in different locations.
---
Boss Audio Systems Car Speakers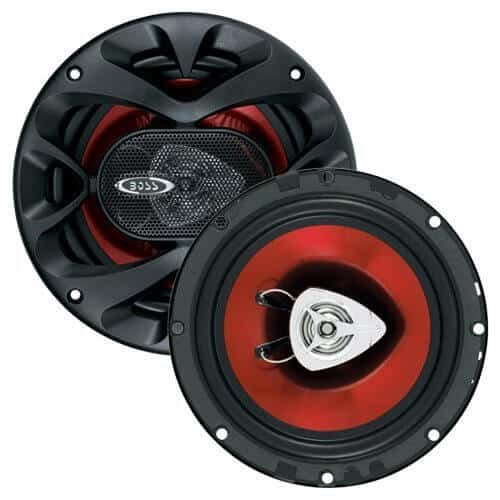 Tweeter: Piezoelectric Tweeter
Woofer: Polyurethanecone
Surround: Elastic rubber surround
Maximum input power: 300 watts
If you're still looking further, here's another pair of full-range speakers you can buy for your car. They are 3-way car speakers that utilize up to 300 watts of power to deliver the best sound and bass quality you'll enjoy while driving.
This pair of speakers come with up to 3 years of warranty from the manufacturer; however, you must meet with the conditions to be eligible for the warranty.
---
Infinity 2-Way Component System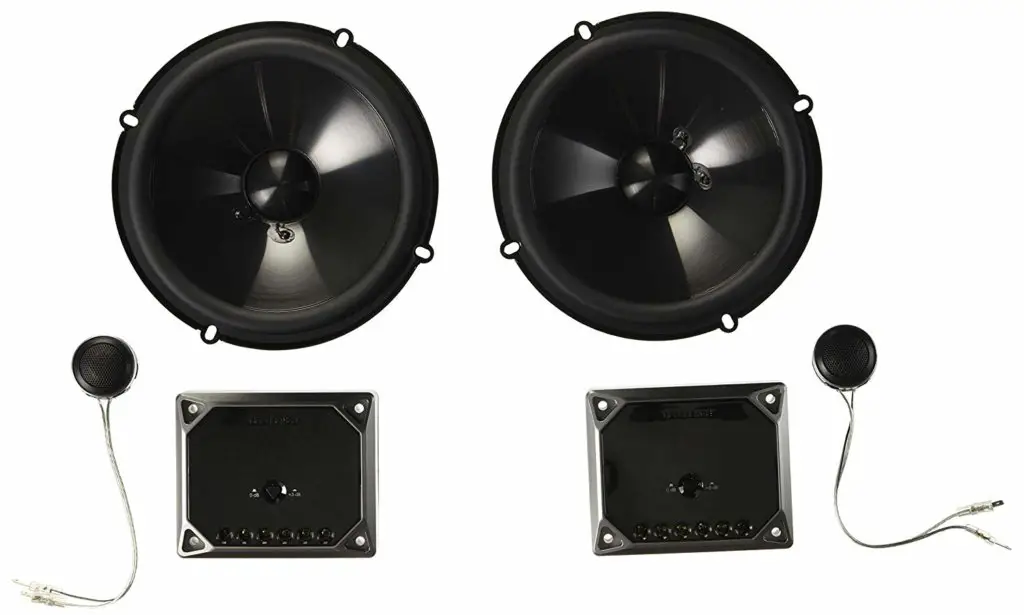 Tweeter: Edge-driven, textile tweeters
Surround: Elastic surround
When your choice is a component system, this set should be one of your main options. It comes with everything you need, and it is reliable.
Installing this car speaker system is a breeze, and its tweeters perform outwardly. This pair is a 2-way speaker sold at a budget-friendly price.
When you buy through our links, we may earn a commission.