Home speakers
How to Connect Multiple Bluetooth Speakers to Pc (Mac and Windows)
Are you tired of limited sound options on your computer? Upgrade your audio setup by connecting multiple Bluetooth speakers to your PC.
With just a few simple steps, you can transform your computer into a mini concert venue, perfect for streaming music, movies, or gaming.
Follow our detailed guide to learn how to easily sync multiple Bluetooth speakers to your computer and take your listening experience to the next level.
Today's article will be about how to connect multiple Bluetooth speakers to PC (Mac and Windows). These two actions may seem the same, but some things are different.
We have previously discussed how you can connect multiple Bluetooth speakers to playback the same sound at the same time.
The continuous revolutions of technology have led to various handy gadgets, apps, solutions, etc., which help to make life easier for us all.
Before now, traditional (wired speakers) were the trend, but today, everybody is switching to wireless gradually. The common wireless speaker type you will see is Bluetooth speakers.
These speakers are typically more portable than wired speakers and still provide good sound output, as expected.
Bluetooth speakers are also very easy to set up as you won't have to battle out with different wires trying to figure out where they'd be connected to your sound system or computer.
Before we continue with this topic, let's understand the actual technology behind connecting multiple Bluetooth speakers to a PC or any device.
First of all, you should know this; Bluetooth devices connect to each other in what is called a master-slave relationship or connection.
In this case, one Bluetooth device is the master, while the other one is the slave.
However, there can be up to 7 slaves connected to a master Bluetooth device; the master device now sends sound or information to the slave devices, and they will all function at the same time.
In light of the information above, your computer (desktop, laptop, or MacBook) can be connected to multiple Bluetooth speakers at a time; this is called "Piconet."
A piconet is the connection of multiple Bluetooth devices to function as one. However, most things must be in place for this connection to work correctly. Sure, you want to learn a lot of new words/terminologies. Read on.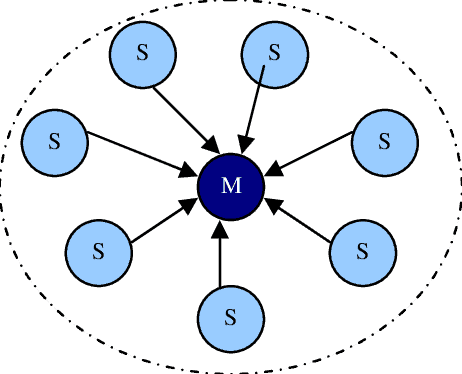 Which Bluetooth spec allows for multiple device connection
Now, we are in Bluetooth 5, which is the latest spec of this wireless technology. Depending on the Bluetooth spec, there are various limits to how you can connect devices together, as you may guess.
The procedure for connecting multiple Bluetooth devices is more comfortable if the spec is higher. We will talk quite a lot about Bluetooth specs.
Earlier specs or rather versions of Bluetooth only allow you to connect slave devices to a piconet at a time.
However, the coming of Bluetooth 4.1 (some years ago) made way for many innovations to the Bluetooth wireless technology; thus, you can connect a slave device to two piconets at once.
There is, however, a limit to the number of Bluetooth devices you can connect at a time, and this depends on the settings on the master device.
The general factor that can affect the connection of multiple Bluetooth devices is the Bluetooth version (spec).
Nevertheless, almost all current Bluetooth speaker devices are designed with at least Bluetooth 4.1 technology; therefore, you can connect more than one Bluetooth speaker to your computer.
How to connect multiple Bluetooth speakers to PC using Bluetooth.
This tutorial will serve for Windows (Desktop and laptop), as well as MacBook. The processes may look similar, but they are really different.
Connect multiple Bluetooth speakers to Windows PC
Everything starts with you pairing up the Bluetooth speakers with your PC. Pairing Bluetooth speakers is quite intuitive and easy to achieve.
Get two or more speakers from the same brand/manufacturer (preferably, the same model from the same brand); different models from the same brand can still work.
Power the speakers and pair them with your Windows PC. Some people may find it difficult to open their PC Bluetooth in order to pair their speakers; thus, below is how to activate Bluetooth pairing on Windows computers.

Depending on your computer's Windows version, how to access Bluetooth settings quickly may differ. Nevertheless, you can hold down the "Windows Key" on your keyboard and press the "F" button/key (still holding down the Windows button/key) to launch the Windows find/search action.
Type in Bluetooth in the search space and press "enter" on your keyboard; filter the displayed results by selecting settings, then click on "Add Bluetooth device."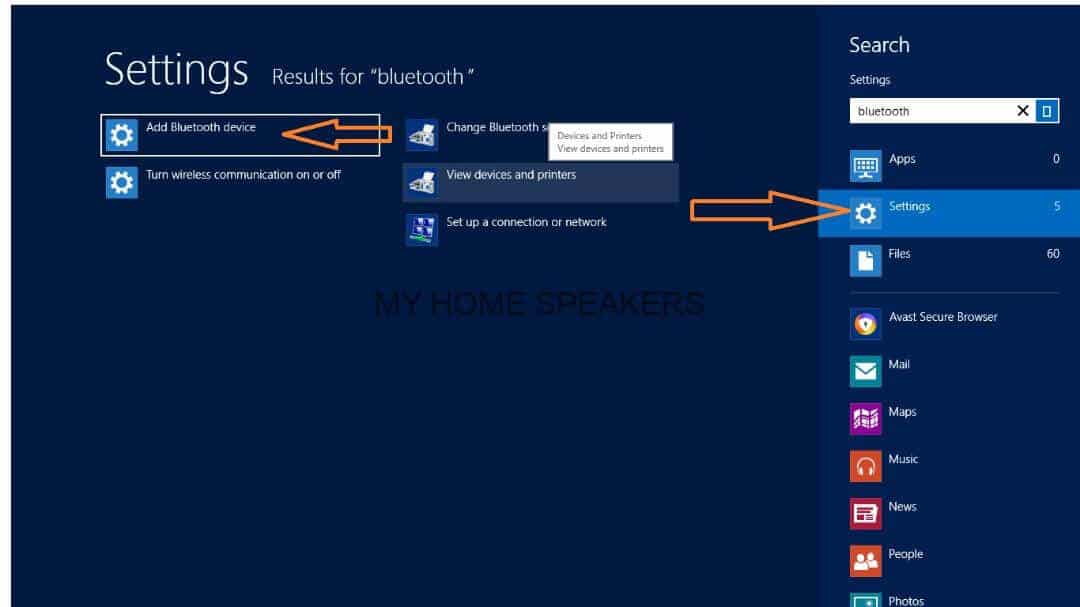 Now, click on "Add a device" and search for your Bluetooth speakers (Note: the Bluetooth speakers must be powered ON before your PC will detect them).
Press the Bluetooth button on your speaker to pair it up with your computer; follow the on-screen prompts to finish up the paring process.
You have to pair the speaker one after another; so, after you have paired the first speaker, the second one will follow the same procedure.
It's time to connect the speakers together. One of the ways to achieve this action is by using the manufacturer's app; most manufacturers have mobile apps that allow you to configure various parameters/settings of your Bluetooth speaker. In most speaker apps, you will find the option to connect multiple speakers; usually, this option is labeled "multiple outlets;″ it can be labeled any other option anyway. Carefully look out for this settings option and connect the speakers.
Relaunch the Windows search function, type "audio" in the search bar, then press the "enter" key on the keyboard. When the results are displayed, filter the results by clicking on the "settings" option, then click on "manage audio devices."
Select the paired Bluetooth speakers and set them as "default." In case you don't see your speakers, toggle to the "Recording" tab, which is next to the current tab you're viewing, right-click on any open space and activate "Show disabled devices" and "Show disconnected devices."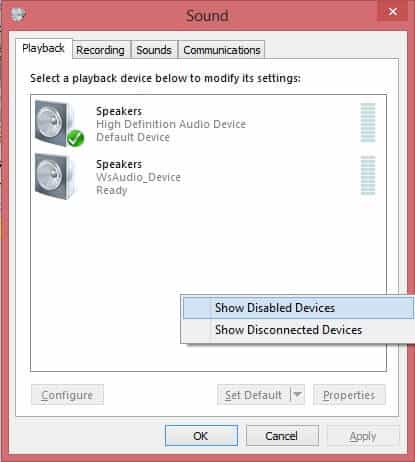 Right-click on your detected speaker device, click on configurations, and set your speaker to use Stereo mix instead of Mono mix; however, the speakers are typically on Stereo mix by default. Continue clicking next until you successfully configure the Bluetooth speakers individually. Even a test feature lets you listen to a sample sound played back on the speakers.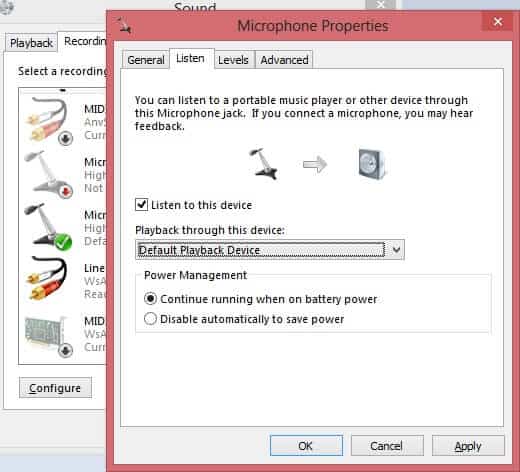 After setting up the first speaker, toggle to the "recording" tab, right-click on the second Bluetooth speaker and click on properties, toggle to the "listen" tab, go to "Playback through this device" and select the second speaker (which is not the one you set as default).
Click ok to save and close all the active dialogue boxes
Then restart your PC
After your PC boots up, you will hear sounds from both connected/paired Bluetooth speakers.
This works for Windows desktop and laptop computers. For MacBook users, follow our guide below.
Connect multiple Bluetooth speakers to MacBook.
If you are using a MacBook, here is how to pair up your Bluetooth speakers and get them to playback sounds from your MacBook.
Just like in Windows setup, firstly, you need to pair the speakers with your MacBook; below is how to do it;
Power the Bluetooth speakers
Make sure they can be discovered
On your MacBook
Go to "System Preferences." This menu can be accessed by clicking on the "Apple" logo, which is at the top-left corner of your MacBook; look out for the "Bluetooth" option, and double-click to open and enable Bluetooth. You can as well turn on the discovery.
Now, click on the "+" button to add a new device.
This will search for active Bluetooth devices and display them to you. Select your speakers and pair them up with your MacBook.
Launch "Finder" on your Mac
(the first icon on the dock) and click on the Go menu option at the top of the screen.
Further, click on the "Utilities" options, and double-click on "Audio MIDI Setup.
"This will launch the ″Audio Devices" dialogue box; now, click on the "+" button to launch another menu.
Click
"Create a Multi-Output Device."
You'll see a list
Of all the speaker devices connected to your MacBook on the right panel.
Check the boxes beside each of your Bluetooth speakers to select them
Unlike in Windows, you do not need to configure the speakers individually; any speaker you check will play sounds from your MacBook.
Since you created a multi-output device
You can name the output device any name you want, like ″My Bluetooth Speakers″or any name at all.
Make the selected speakers.
Your default audio output devices and configure Mac to route audio through them;
Go to System Preferences
Click on "sound," toggle to the "output" tab, and click on the name you used to save your speakers as Multi-Output Device and make them default.
Bottom line:
Following the procedures we have provided above, you can be able to connect your Bluetooth speakers to your PC. The two tutorials are for Windows and Mac, respectively.
Also, for this to work, you need to have two Bluetooth speakers from the same manufacturer; they may be the same model or not the same model, but they have to be from the same manufacturer.
Unfortunately, there is no appealing other way to connect your Bluetooth speakers to a PC if not by these methods we have just shared.
However, there are 2.1 sound systems that connect to your computer via Bluetooth; it is straightforward to set up this type of speaker without following any due process.
This tutorial is for people who have two portable Bluetooth speakers and wish to use them as default speakers for playing back sounds from their PC.
---
The best portable Bluetooth speakers to use on PC and Mac
1. OontZ Angle 3 Enhanced Stereo Splashproof Portable Bluetooth Speaker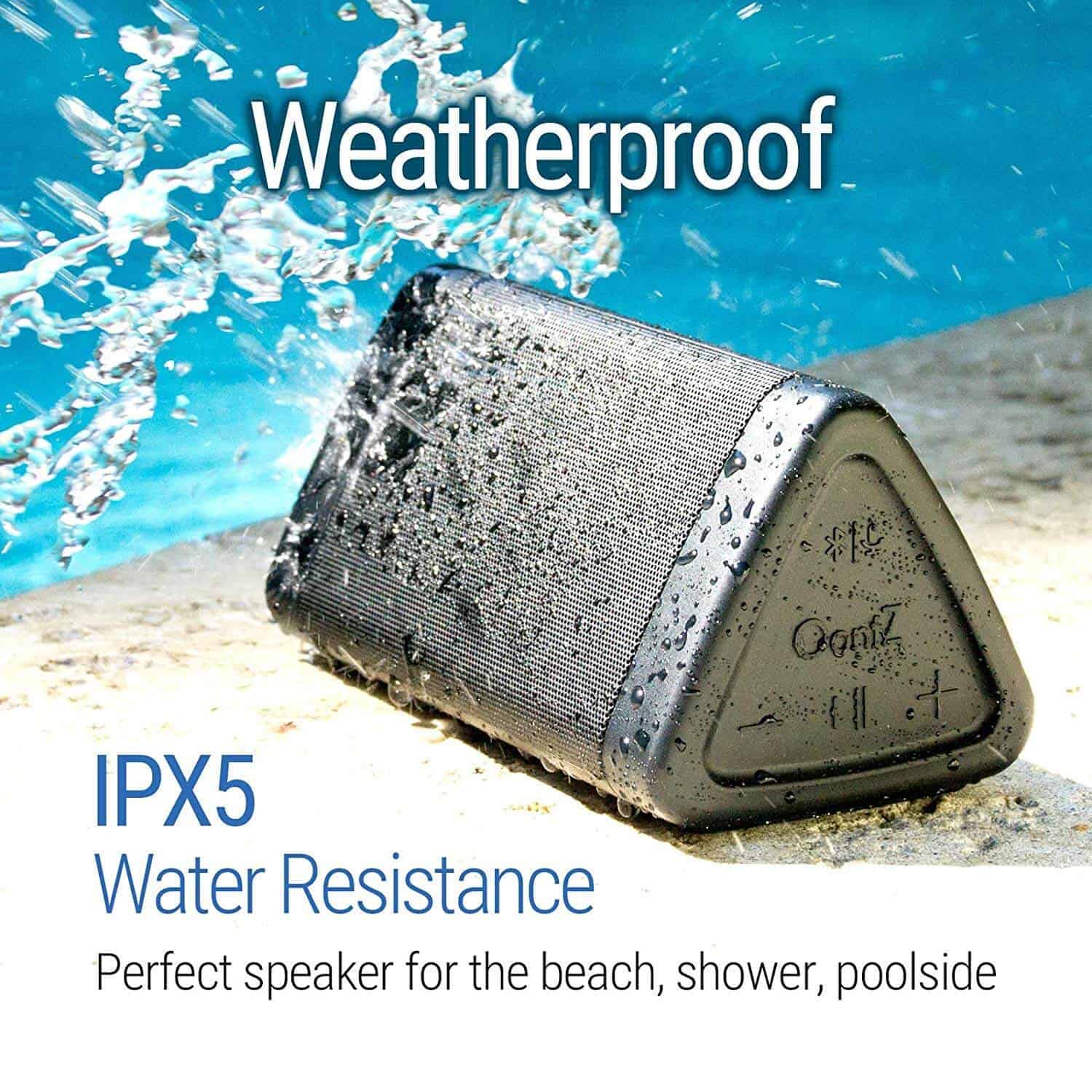 This is one of the best portable Bluetooth speakers you can get at this moment. It is sturdy and reproduces your sounds in clear, crisp, well-detailed output accompanied by great bass. You will enjoy a fantastic sound output from this speaker.
Plus, you can get two of them and pair them up with your Mac to act as your default speakers so that you can listen to the playbacks on your Mac in impressive outputs.
The OontZ Angle 3 is water-resistant and lasts for quite a very long time after each full charge.
Quick Specs:
IPX5 SplashProof and Rainproof coating
2500mAh rechargeable battery; lasts up to 14 hours after full charge
Bluetooth 4.2 technology
connection range
Different color options
Great sound and bass output


---
2. Anker Soundcore Bluetooth speaker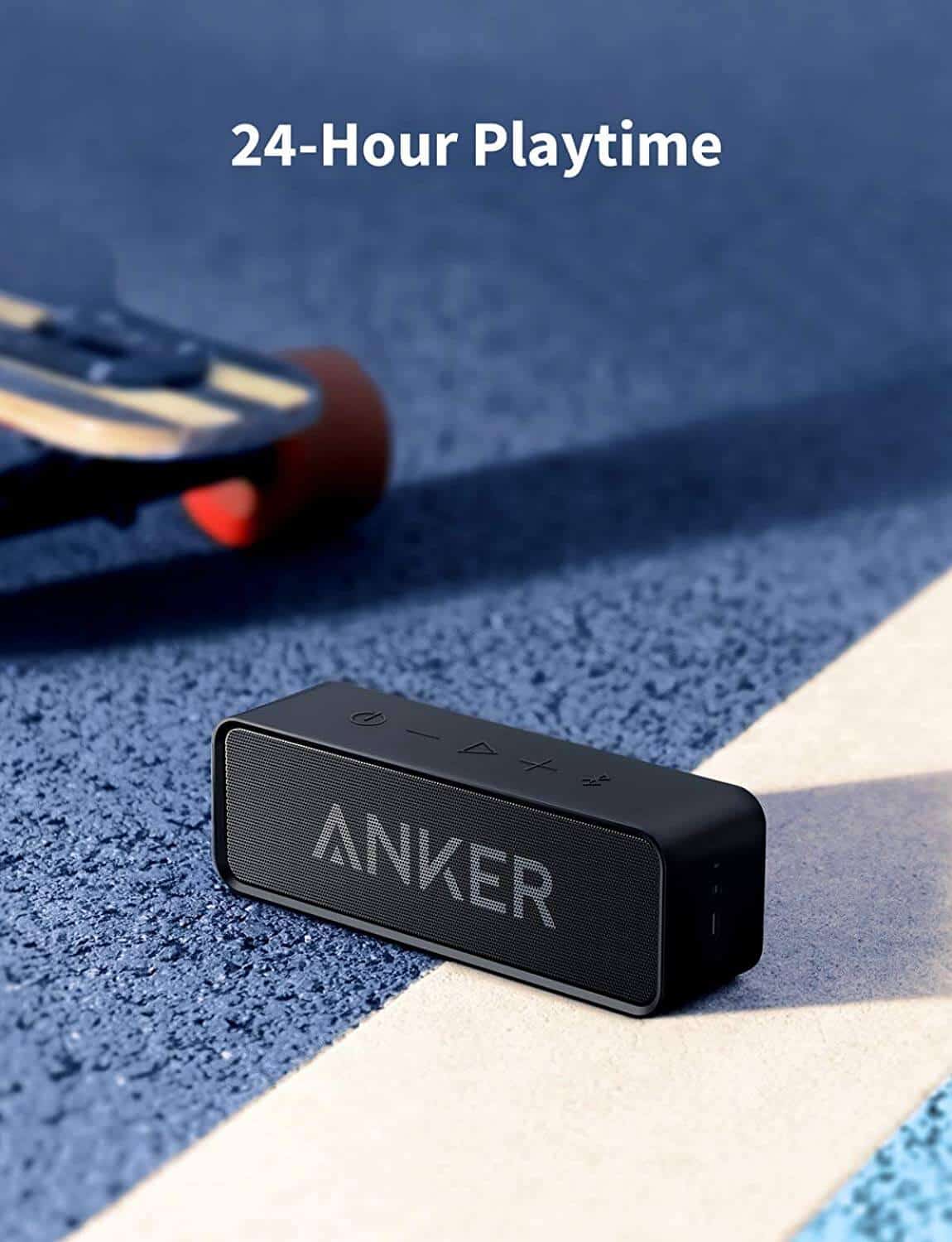 The Anker Soundcore Bluetooth speaker is a beastie portable wireless speaker you can use with a PC, smartphone, and other devices.
It stays connected even up to 66ft. distance, and the battery last for almost 24 hours (one whole day).
Two of these speakers can be bought to act as the default speaker for playing back sounds from your PC or MacBook.
This speaker device delivers a stunningly clear sound with zero distortion through its dual high-sensitivity drivers coupled with a patented bass port.
Quick Specs:
Bluetooth 4.0 technology
connection range
Long-lasting battery; up to 24 hours uptime after full charge
IPX5 waterproof coating
Portable design


---
3. Black JBL Flip 4 Bluetooth Portable Stereo Speaker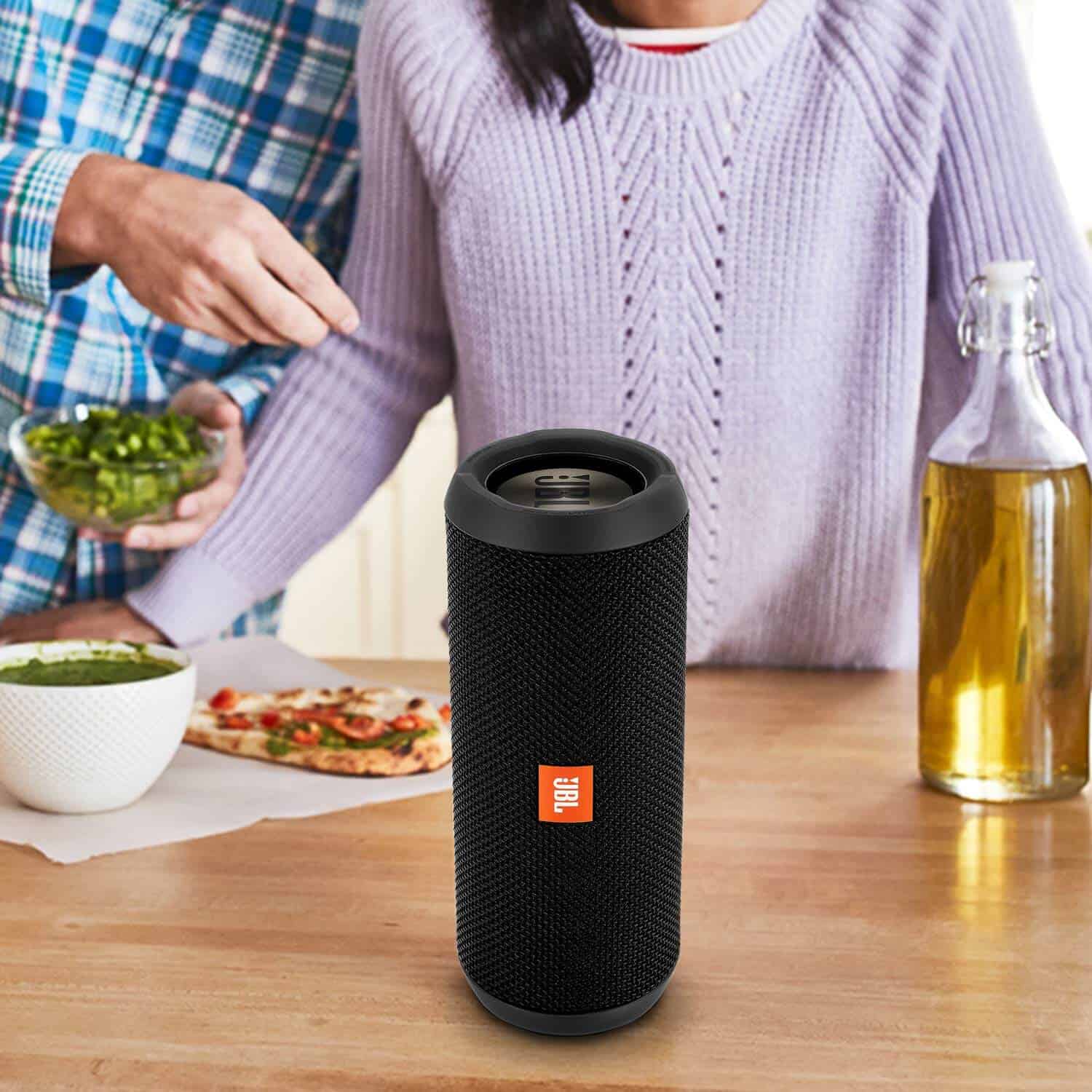 Get the JBL mobile app and connect multiple JBL speakers to playback sounds at the same time from your computer or smartphone.
It comes with a rechargeable 3000mah battery built-in, and there are different colors of the speaker available.
Also, this speaker is designed with Ipx7 waterproof technology; the speaker can survive inside water for quite a long time.
A lot of people love this speaker because you can connect more than 50 of this speaker model via the app.
Quick Specs:
Bluetooth 4.2 technology
3000mah rechargeable battery; up to 12 hours uptime after full charge
IPX7 waterproof coating
Portable design
Bass radiator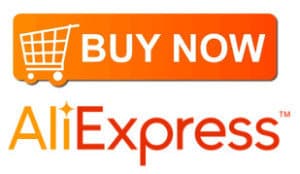 ---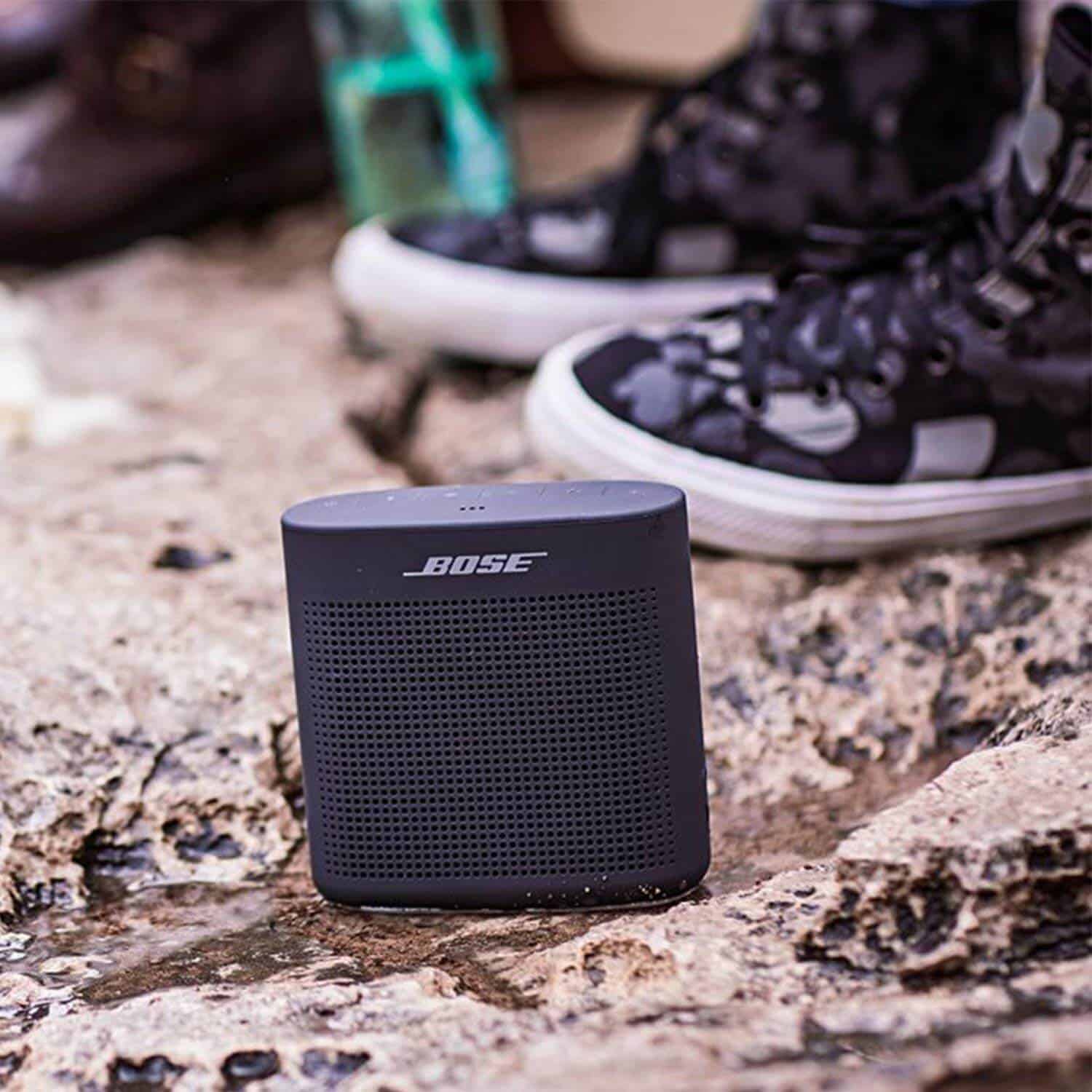 Here is another great portable speaker you can get for the purpose of using multiple Bluetooth speakers with your PC. It is a top-quality portable speaker that is available in different colors.
The Bose Soundlinkmakes use of Bluetooth 4.2 technology and play for up to 8 hours after a full charge.
It is possible to connect multiples of this speaker from Bose and pair them with your computer.
Quick Specs:
Bluetooth 4.2 technology
Up to 8 hours uptime after full charge
Portable design
Water-resistant design


When you buy through our links, we may earn a commission.