Most people have asked this question – are there wireless surround sound systems? Well, we are in the digital era, and in this period almost everything has gone digital.
The era of traditional speakers and sound systems which are connected with wires is gradually fading out, and wireless speakers/sound systems are taking over.
Thus, the answer to this question is – yes, there are wireless surround sound speakers.
In this article today, we are going to list the top best wireless surround sound systems in the market. We have carefully researched these products being reviewed here, and we assure them they are worth your money. These sound systems are very easy to set up via Wi-Fi or Bluetooth.
Why do you need a wireless surround sound system?
If you want to enjoy your playbacks or get a cinematic experience while you're at the comfort of your home, then, you need a surround sound system.
Also, you will start considering owning a surround sound system if you wish to enjoy every beat of your playback or gameplay.
A typical surround system would come with a subwoofer that delivers deep bass that will accompany the clear sounds from the surround speakers.
Not to say much, audiophiles know of the need to own wireless surround sound systems. One of the reasons is because it will eliminate wires in your room and add more beauty.
Also, there are other benefits of wireless sound systems over wired sound systems.
The best wireless surround sound systems
---
Polk Audio MagniFi Max SR Home Theater Surround Sound Bar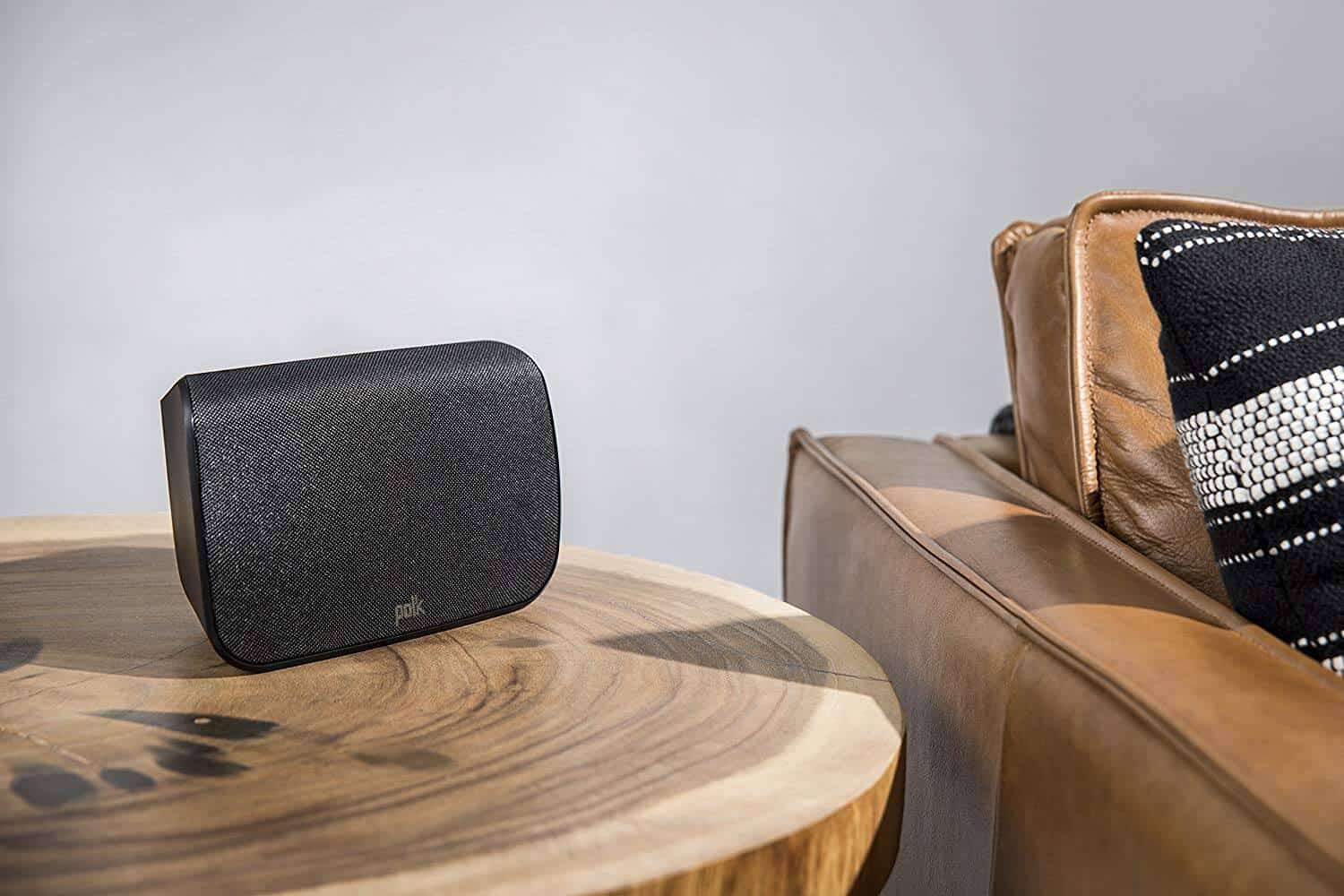 Key specs:
3-inch full-range speakers (dual)
8-inch down-firing subwoofer driver
Polk's patented SDSaudio technology
Bluetooth and wifi support – 802.11 a/b/g/n/AC
4 GHz & 5 GHz
This sound system is our top pick for today's article because it was tested by our team and approved to be worthy of the 1st slot. Polk Audio is a name familiar to audiophiles; the brand (Polk Audio) is renowned to manufacturer great and reliable audio gadgets and sound systems.
This set of surround sound systems from the brand features a soundbar, two surround speakers, and a subwoofer. It is a perfect option for anyone looking for a 5.1 channel sound for home or studio.
As this post depicts, this surround sound system connects wireless to each other, as well as your TV or any other playback gadget in your home.
The soundbar unit is packed with seven powerful drivers, alongside tweeter to reproduce clear sound.
This sound system also comes with the patented SDA audio technology integrated into Polk's premium speakers/sound systems. Interestingly, you can stream media to and fro your smartphone via Chromecast.

---
Nakamichi Shockwafe Elite 45-Inch Sound Bar System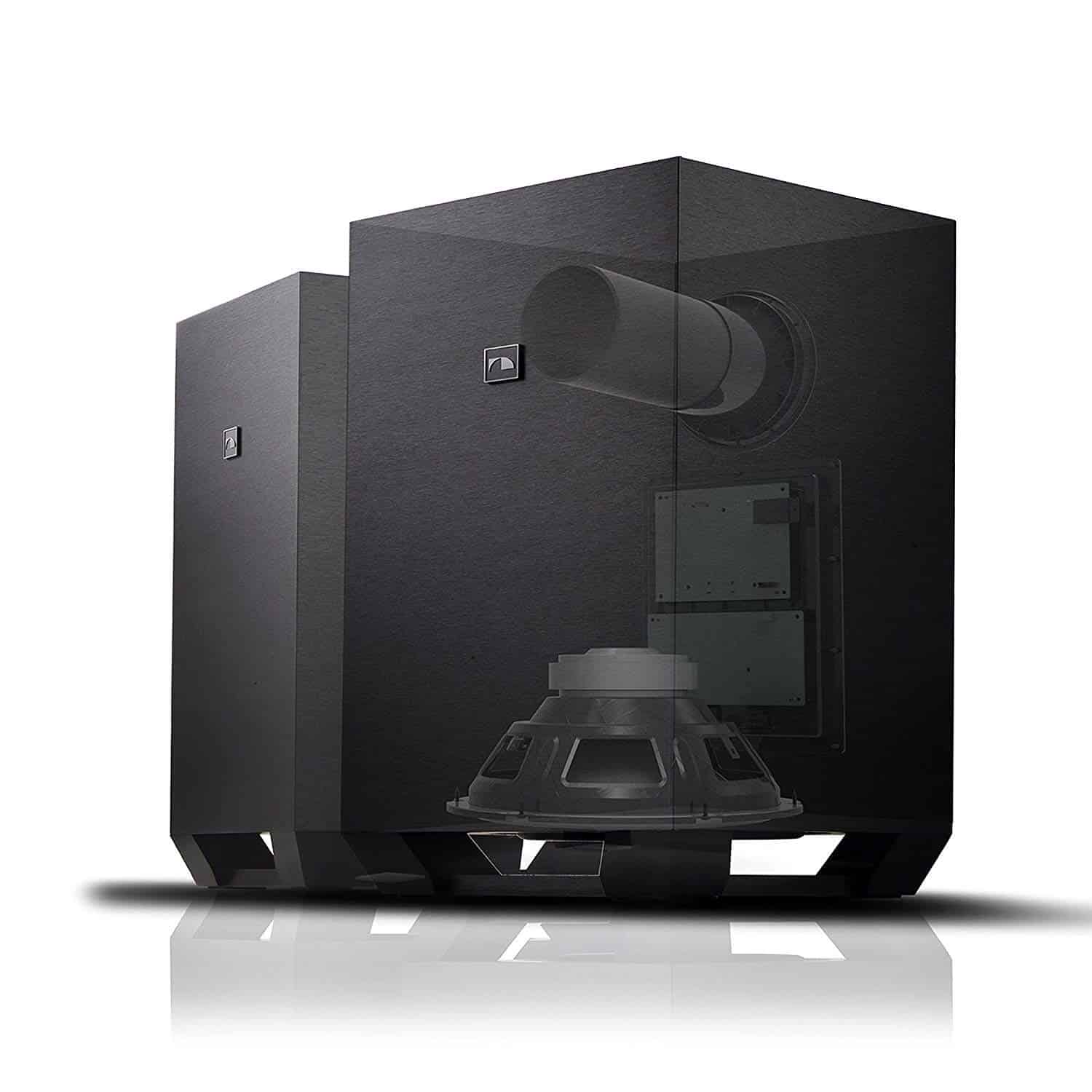 Key specs:
Atmos/DTS-X, DOLBY ATMOS, DD+, TrueHD, DOLBY VISION, and Nakamichi Spatial Surround Elevation (SSE)

106dB noise level

Dual 8-inch subwoofers

Multiple inputs/outputs

2.4 audio channels

800W power
This is one of the best wireless sound systems you can ever get; it comes with a complete of efficient speakers, soundbar, and dual subwoofers to ensure you enjoy clear and detailed room-filling sound at any volume.
It is suitable for all rooms irrespective of the sound, and it works completely wireless.
The Nakamichi Shockwafe Elite provides a lifelike true discrete surround from all directions, the dual subwoofers that come along with this sound system provide you with a cinematic experience.
Also, this sound system is a complete 7.2.4 audio channel setup. You can easily integrate this system with your TV to listen to your playbacks.
Having this surround sound system at home does not only make you enjoy your playbacks, it equally adds more beauty to your room design because it looks sturdy and sleek.
---
VIZIO 40-Inch 5.1 Sound Bar System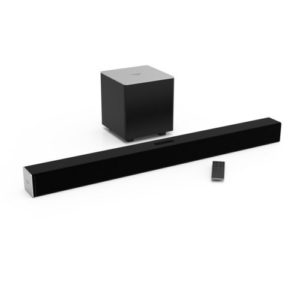 Key specs:
110dbs

40-inch subwoofer

Complete 5.1 audio channels set up

DTS and Dolby Digital support
The VIZIO SB4051-C0 surround sound system is well designed and would perfectly fit into any home. Plus, it can be easily connected with any TV to playback sounds and beats from movies, music, and even gameplay.
This is a complete 5.1 audio channel sound system comprising of a 40-inch soundbar, an efficient subwoofer, plus two rear surround speakers.
There are also different input and output ports available on this system. Thus, you can still connect your LED TVs which do not support wireless connectivity. With the remote controller, you can easily control the volumes, as well as switch modes, and other possible things.
Also, there is no stress setting up this sound system because the rear surround speakers can be mounted on the wall while the soundbar can comfortably fit under your TV, and the subwoofer can be placed anywhere.

---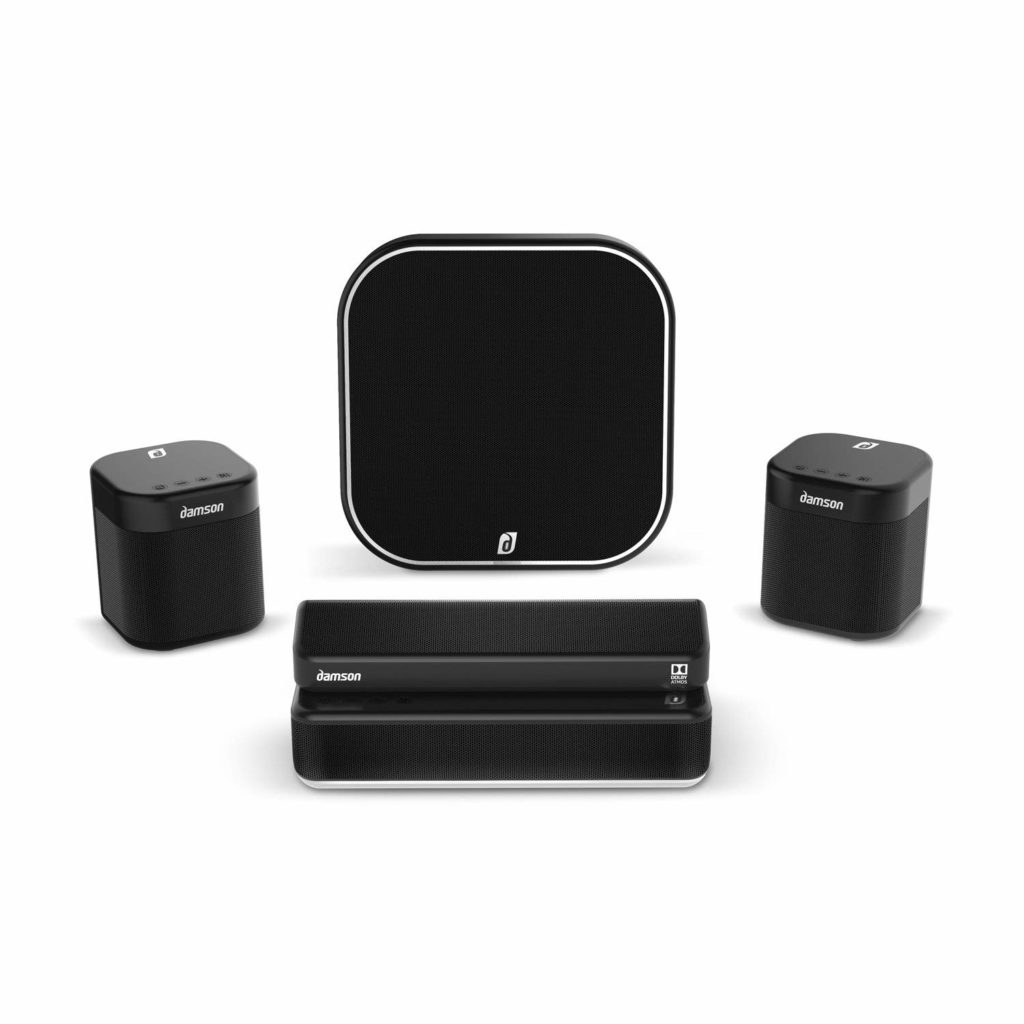 Key specs:
4K Ultra High Definition (UHD) support
1.2 audio channel
7800 mAh battery
HDMI output
The portability and compatibility of this surround sound system will attract anyone in need of such an equipment set.
It is a 5.1.2 home theater system that reproduces the best high-quality sound you could expect from a speaker of its level.
You will not find it stressful to integrate this system with your TV (whether it is a smart TV or not).
Interestingly, this sound system set performs great for watching the latest box set, movie or gaming with Dolby Atmos technology support.
Sounds reproduced by the rear surround speaker are very clear and pure. Also, the soundbar delivers quite a high level of deep bass to accompany the clear sound from the tweeters.
This sound system is very compatible and wouldn't occupy much space in your room; however, the price looks quite high.
---
Sony Dolby Atmos Soundbar Speaker System with WiFi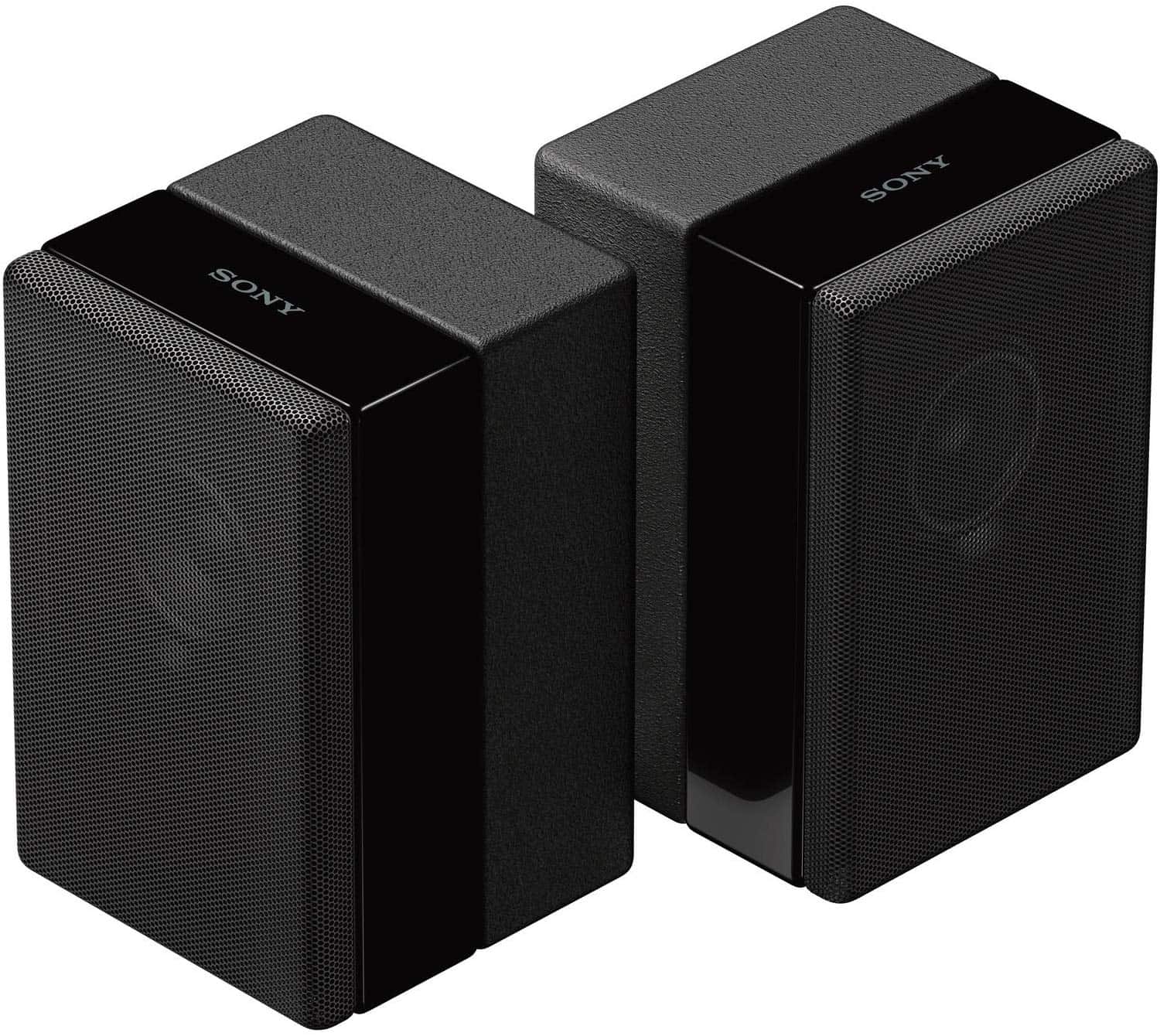 Key specs:
Five unique modes

Complete 7.1.2 audio channels

Dolby Atmos / DTS:X technologies
Sony is a popular brand renowned for making quality and reliable products. This surround sound system from the brand is also among the best you can get right now.
We have not recommended this particular model of Sony sound systems because of its wireless feature only, but we saw this model be very impressive, durable, and intuitive to handle.
It is a complete 7.1 audio system that can easily be integrated with any modern TV.
This system includes dual rear speakers as expected, and the soundbar is quite long. The design is such that it would easily blend with most home décor.
Plus, this sound system can stream media via Chromecast. With extra support for Wi-Fi and Alexa, this speaker is qualified to be among your top choice when you're looking to buy.
---
Enclave Cine Home HD 5.1 Wireless Audio Home Theater System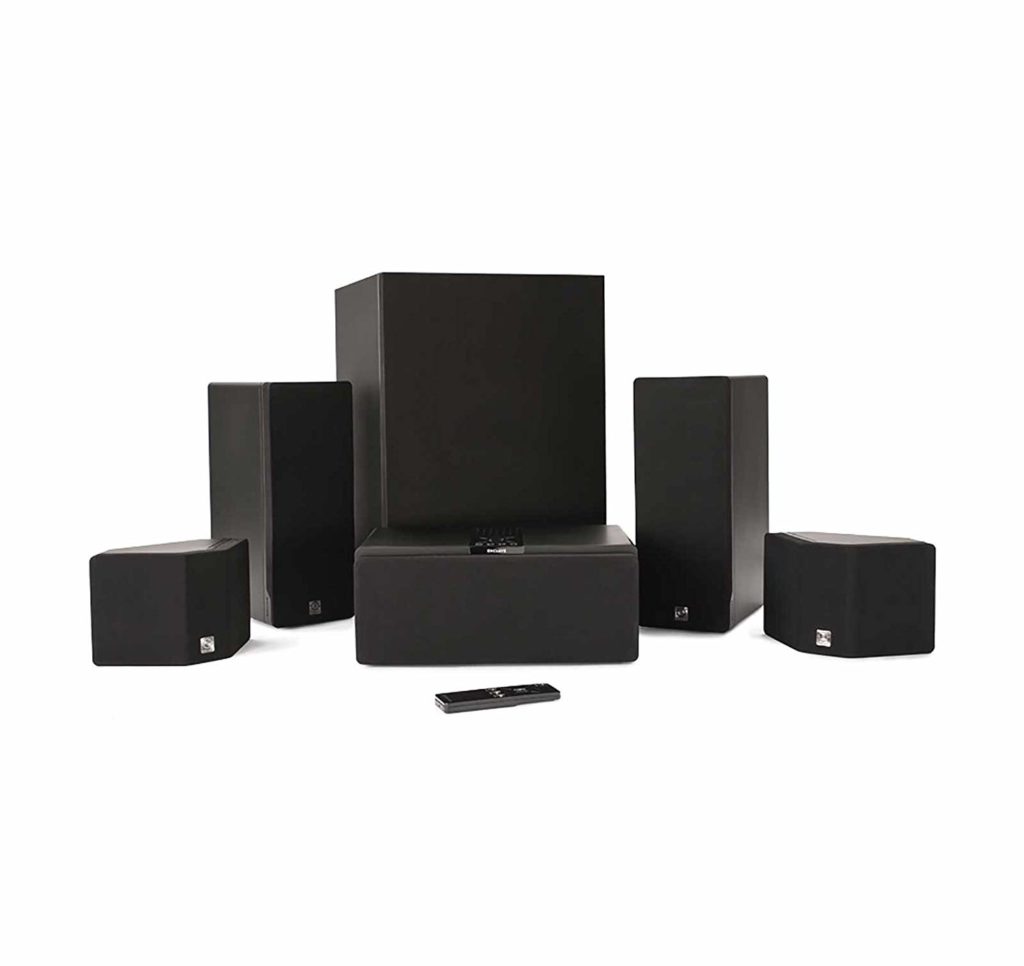 Key specs:
3 HDMI ports

HDMI pass-thru, CEC, and ARC

Up to 6 separate speaker enclosures

1 surround sound set up

110 watts power
On the verge of eliminating wires in your room by replacing the traditional sound system with a modern wireless set, this particular surround sound system should be among your top choices.
It is a complete set of surround sound speakers, soundbar, and a subwoofer. This set is quite a great buy for the price considering its performance and even design.
The Enclave Smart Center is a set of productive speakers that deliver room-filling sound and bass at any level.
This wireless surround sound system delivers 360o of 24-bit HD wireless audio. Also, the rear surround speakers conceal dual full-range drivers on opposing sides of the enclosure for clear sounds.
Interestingly, this set includes Dolby Digital and DTS support for more intense, cinema-like surround sound, even from stereo signals.

---
Key specs:
10-in subwoofer
Three HDMI input ports
HDMI Arc
1 audio channel sound system
JBL is one of the most popular brands that manufacture audio equipment. We have been a fan of this brand for quite a long, and most of the brand's products we've used have lasted very long and still functioning.
The JBL Bar is a set of wireless 5.1 surround sound system which consists of a flexible soundbar and a subwoofer.
The edges of the soundbar can be detached to serve as rear surround speakers for your audio setup. This set utilizes 510W powers, and there are up to 3 HDMI ports to connect your 4K devices.
Interestingly, the rear speakers detached from the soundbar are battery-powered, and the battery lasts for up to 9 hours.
Also, with support for Dolby Digital, Dolby Pro Logic II, and DTS, you will enjoy every of your music, movies, as well as video games. The compatible subwoofer that comes along with this set delivers deep bass.
---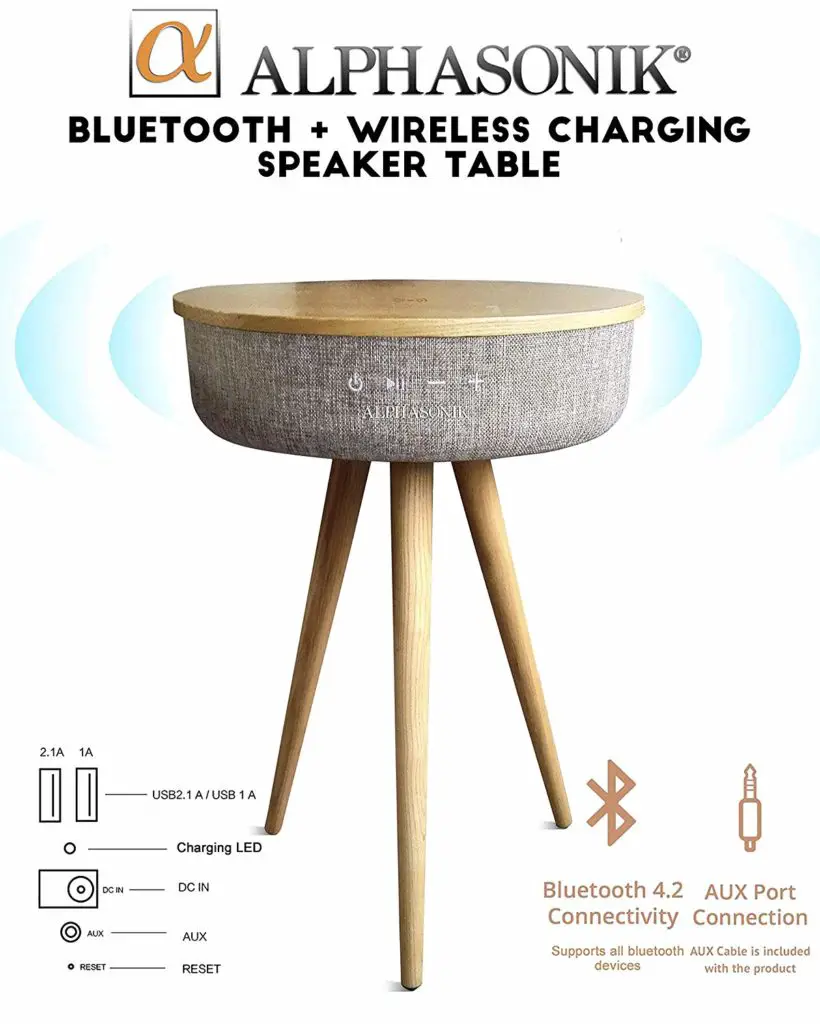 Key specs:
Up to ten (10) state-of-the-art drivers (Four speakers, two tweeters, and four passive radiators for bass
Wireless charging support
Bluetooth 4.2 support
Aux and USB ports
Would you prefer to go for something different? Like something different? This wireless surround speaker makes use of Bluetooth technology to connect to your systems and TV.
It eliminates and minimizes the wire that clusters on your walls. Also, there are three unique colors of this speaker so you can choose the one that matched your home décor.
Actually, this speaker seems a table which is 25 inches tall with a built-in 360o Bluetooth speaker. It is sleekly designed and supports wireless Qi charging for enabled smart devices.
You can move this table around easily; thus, the speaker can be kept at any place in the room within range.
This wireless surround speaker is not expensive, yet it packs a lot of drivers and delivers amazing sound/bass output.
---
Sonos 5.1 Home Theater System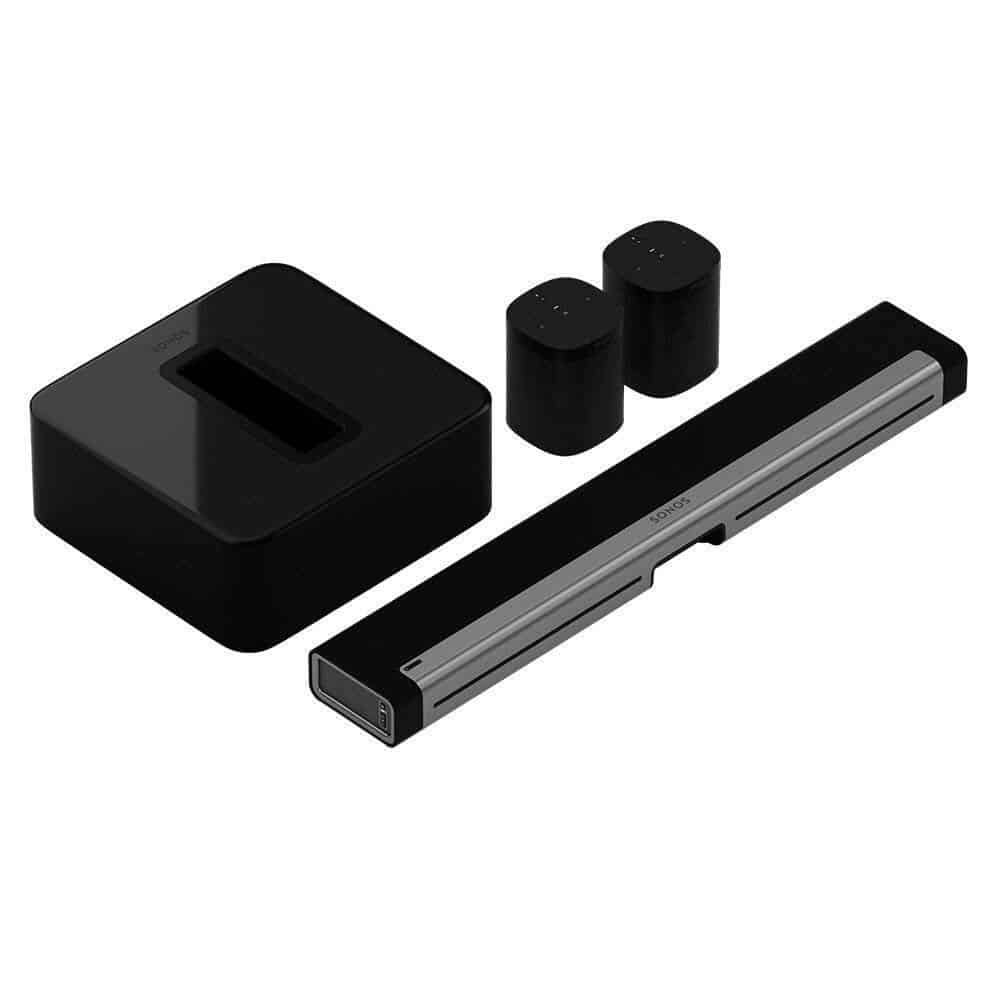 Key specs:
Up to nine amplified drivers
Six mid-woofers
Three tweeters–deliver
Uses WiFi
This list is not created in any special format; thus, irrespective of the positions of the systems, none is actually rated over the others.
The Sonos wireless surround sound system is one of the sturdiest you will see in the market. It is a premium sound system set that connects wirelessly to your TV or other systems; however, there are some supported inputs for you to connect systems or TVs without wireless support.
This set consists of a Sonos Playbar, a wireless subwoofer, and dual surround speakers. Audiophiles would love this sound system because of the amazing bass quality and clear sounds with less distortion.
Also, the beautiful design of this sound system will add more color to your home.

---
Yamaha Sound Bar with Wireless Subwoofer Bluetooth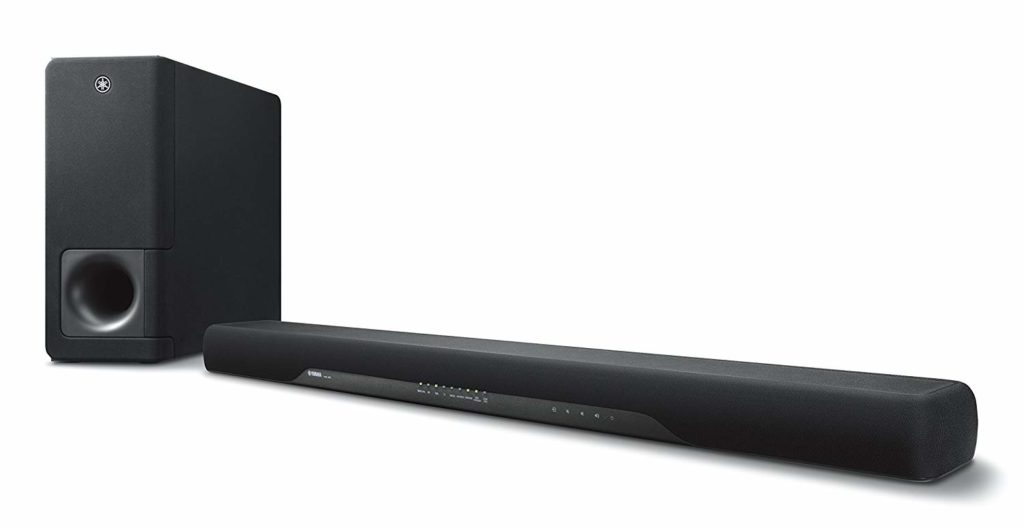 Key specs:
DTS Virtual: x Virtual 3D surround sound
Bluetooth wireless streaming
HDMI port for 4k devices
This comes as the last on our list today; it is not actually a complete surround sound system like the other. It only features a soundbar and a subwoofer.
However, you will enjoy an amazing room-filling sound from this set. The soundbar features DTS Virtual: x Virtual 3D surround sound, as well as supports Bluetooth streaming.
We love the crystal clear sound output and deep bass from this sound set. Also, it features some ports for connecting other devices without Bluetooth support.
What more?
These are the best wireless surround sound speakers you can get in the market. Some units are quite expensive while the others are budget-friendly.
In all, these sound systems will deliver exactly what you want for your budget.
When you buy through our links, we may earn a commission.