Cables
Aux In And Aux Out: 31 Solid Things To Know About.
When you look at the owner's manual that comes with your device (TV, speaker, or portable media player), you'd notice that the device has an "Aux" port, which is intended to serve as either an audio input port or audio output port.
There are pretty many things you need to know about the "aux" port on your device, and this article explains everything.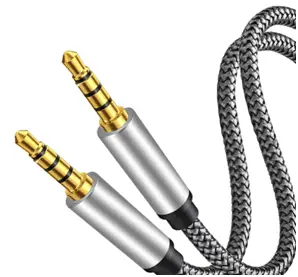 First things first, "Aux" is a type of digital audio technology for transmitting sound from one device to another.
The aux port on any device typically looks like the regular earphone/headphone port on mobile devices. Now, let's move on to the main questions.
31 Things To Know About Aux In And Aux Out
The aux port in your device either serves as an input port or output port. If it is labeled "Aux-In," then it implies "Input," while "Aux Out" means "Output."
1. What Are Aux In And Aux Out Used For?
As explained above, they are used for transmitting audio sounds from one device to another. Aux In and Aux Out are not the same and you should use them based on the labeling.
1.1.: How Are They Different From Each Other?
Aux In indicates "Auxiliary Input." It implies that you should only use the port for aux input connections.
For example, if you've got an external microphone you want to use with your PC, you need to connect the 3.5mm jack connector on the mic into the "Aux-In" port of your computer.
In contrast, "Aux Out" means "Auxiliary Output." This is the port to connect devices such as headphones and earphones.
Aux out means audio is being sent out through the port to the connected device (headphone/earphone/speaker).
2. What Is An Auxiliary Audio Input Jack And What Does It Do?
Simply, an auxiliary input jack is a metal, coated end of an auxiliary cable – the part that goes into the device with "Aux-in" or "Aux out" port.
It receives the audio signals and transmits them throughout the aux cable it is attached to.
3. My LCD TV Only Has an Aux Out Instead Of a Headphone Jack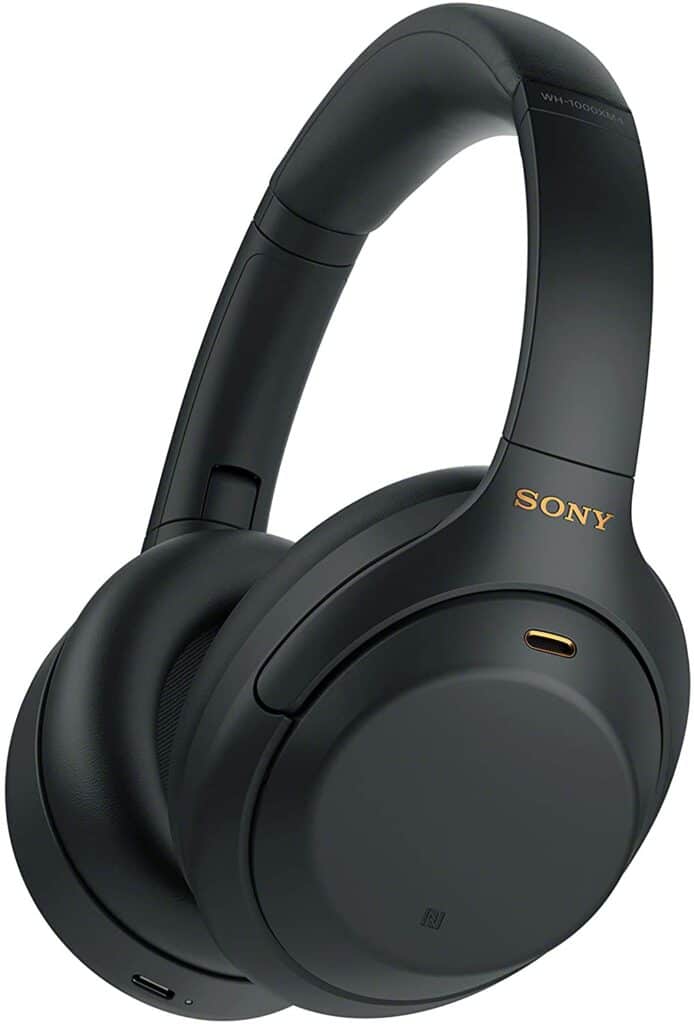 You can connect headphones to the Aux Out port on any device. Yes, earphones and headphones can function in "Aux In" and "Aux Out" ports.
4. What Is The Meaning Of "AUX"?
AUX simply means Auxiliary Port. It is used for audio input or output, and it is a type of digital audio technology.
The AUX port is usually for connecting MP3 players, headphones/headsets, earphones, microphones, and other portable audio devices that support AUX connections.
5. What Does AUX Stand For, On a Stereo?
AUX means the same thing wherever it appears – it is a digital audio input or output that works with auxiliary audio cables.
6. How Does an AUX Line Work?
The AUX line in any device provides a channel to stream, or send out audio using aux cables with 3.5mm jack connectors.
7. What is an Aux Cable?
An aux cable is an audio cable that comprises several tiny wires inside for audio transfer.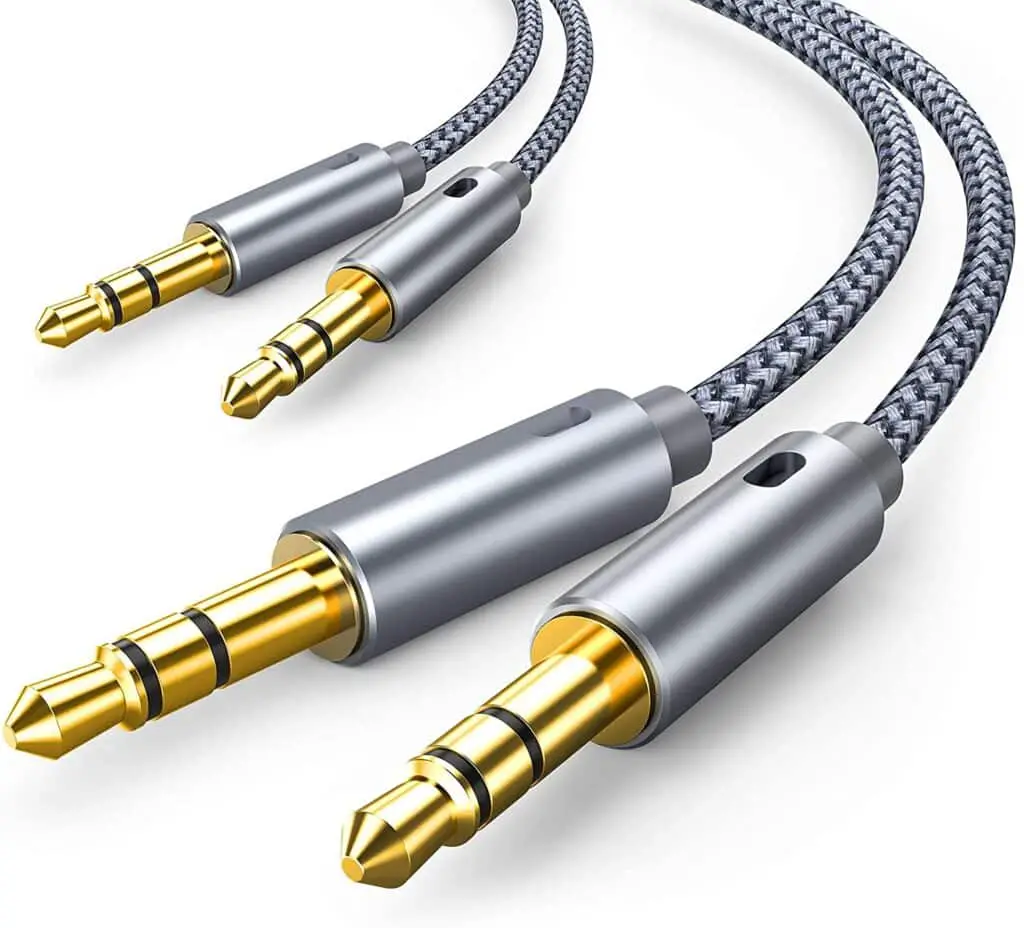 They are used for connecting car stereo to phone, sending audio from the phone to the home theater, and many other uses.
You can also use aux cables to connect your PC with a portable speaker.
8. Why is My Aux Port Not Working?
Some devices require you set them to "AUX" mode before they can send out audio from the AUX out port.
This mostly applies to portable Bluetooth speakers; you have to ensure the playback mode is in AUX.
Notwithstanding, if you use a broken/bad aux cable, you won't hear any sound.
So, if your device is in AUX mode, yet no sound is playing, maybe you should try using another Aux cable for the connection.
9. Why Does The AUX Not Work On My iPhone?
Not all iPhones have a 3.5mm jack input, but if your iPhone has the port, then aux connections should be working on the device, maybe you should try a new aux cable.
But if your iPhone does not feature a 3.5mm jack input, you will need an adapter to use aux connections on the device.
10. Is AUX and Headphone Jack The Same?
Yes, they are practically the same. Both auxiliary cables and headphones have the same 3.5mm jack connector, so they can fit into any aux input/output port.
11. What is AUX Input On Speakers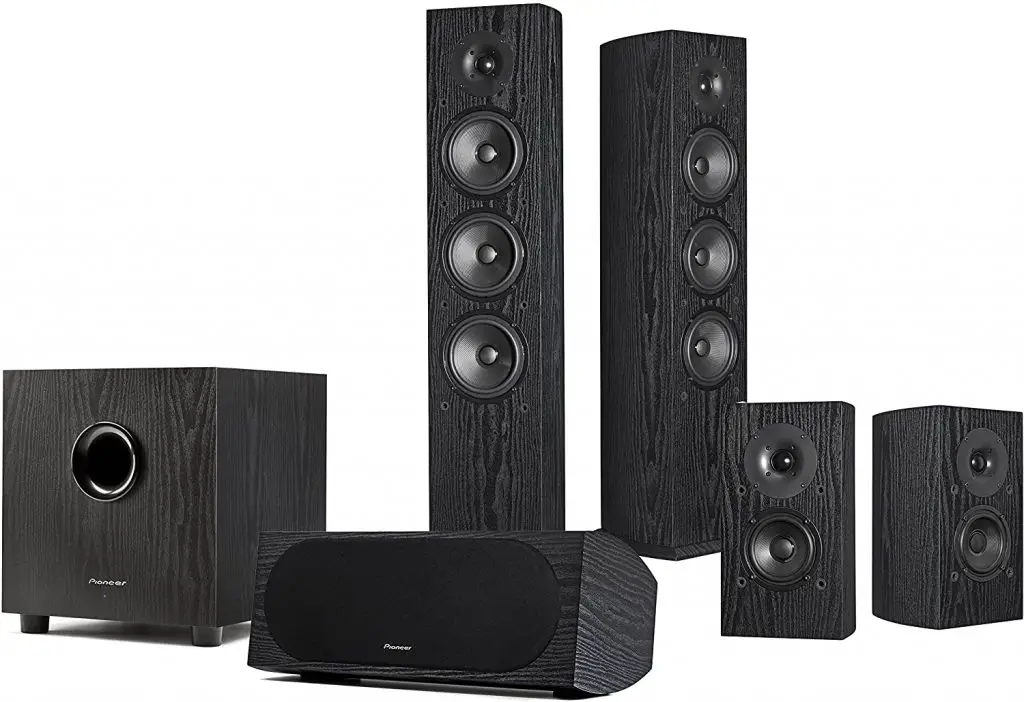 On most portable speakers, for you to play music through your phone using an aux cable, you must set the speaker to AUX mode.
Thus, the aux input port on your speaker simply indicates where you should plug in your aux cable for audio streaming.
12. How Do I Use Aux on My TV
If your TV supports AUX input, then you should press the "Input" button on the remote controller and select "AUX" as your input. That way, your TV would display content from the connected device.
In contrast, if what your TV supports is "Aux Out," simply plug in your headphones/earphones, and the sound from your TV would play through the aux port.
13. How Do I Connect My iPhone 7 To Aux?
iPhone 7 does not feature a 3.5mm jack input/output. So, to get an AUX connection to work on your iPhone 7, you need to buy the iPhone 7 headphone jack adapter.
The adapter connects to your device's charging port and provides you with a 3.5mm jack input for Aux connections.
14. Does Aux Work With Phone Calls
Yes, you can answer calls via aux connections, but it depends on the aux cable you have.
You need an aux cable with a built-in mic and your device must support audio out/in from the same AUX port for this to phone.
An example is using an earphone on your phone, you can answer calls hands-free if the earphone has a built-in mic.
15. Is AUX Quality Better Than Bluetooth
Generally, you'd get better sound quality when you run wired connections compared with wireless audio connections.
That said, an auxiliary connection would deliver more reliable and better sound quality than Bluetooth.
16. How Do I Connect Aux Speakers To My TV
You need an RCA to 3.5mm jack cable; so, you'd connect the RCA end to your TV's audio outputs and the 3.5mm jack end into your speakers.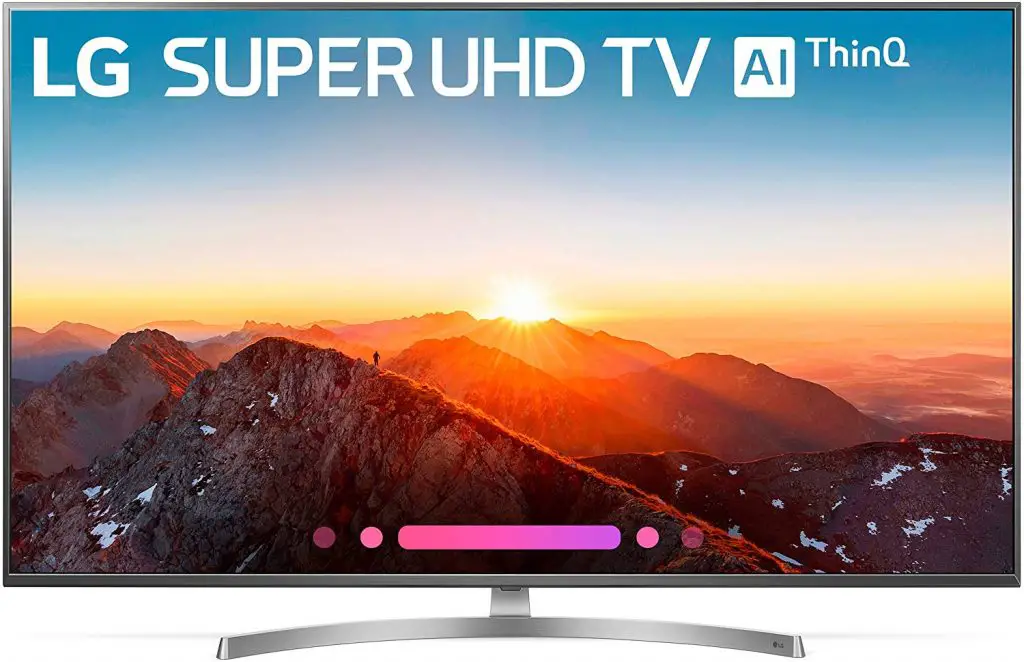 With this connection, audio from your TV would play on the connected speaker.
17. How Can I Use "AUX IN" in Car Without AUX?
For this connection, you need an FM transmitter. You will connect the transmitter to the cigarette port of your car and play music using the device.
There are quite other devices you could connect to your car's "AUX IN" port for music playback and streaming.
18. How Do I Connect My iPhone To The USB In My Car
Simply connect the USB to your car's USB port and connect the other end into your iPhone's charging port. In most cases, your car's infotainment would switch to USB playback mode.
19. How Do I Convert Optical To Aux
You need an analog to digital converter for this connection.
Here, you will connect the optical cable to the analog input side of the converter/adapter, then connect your aux cable to the digital output side of the converter/adapter.
Alternatively, you can get optical to aux cable; you'd find them on Amazon or offline audio stores.
20. How Do I Connect My 3.5mm Jack To My TV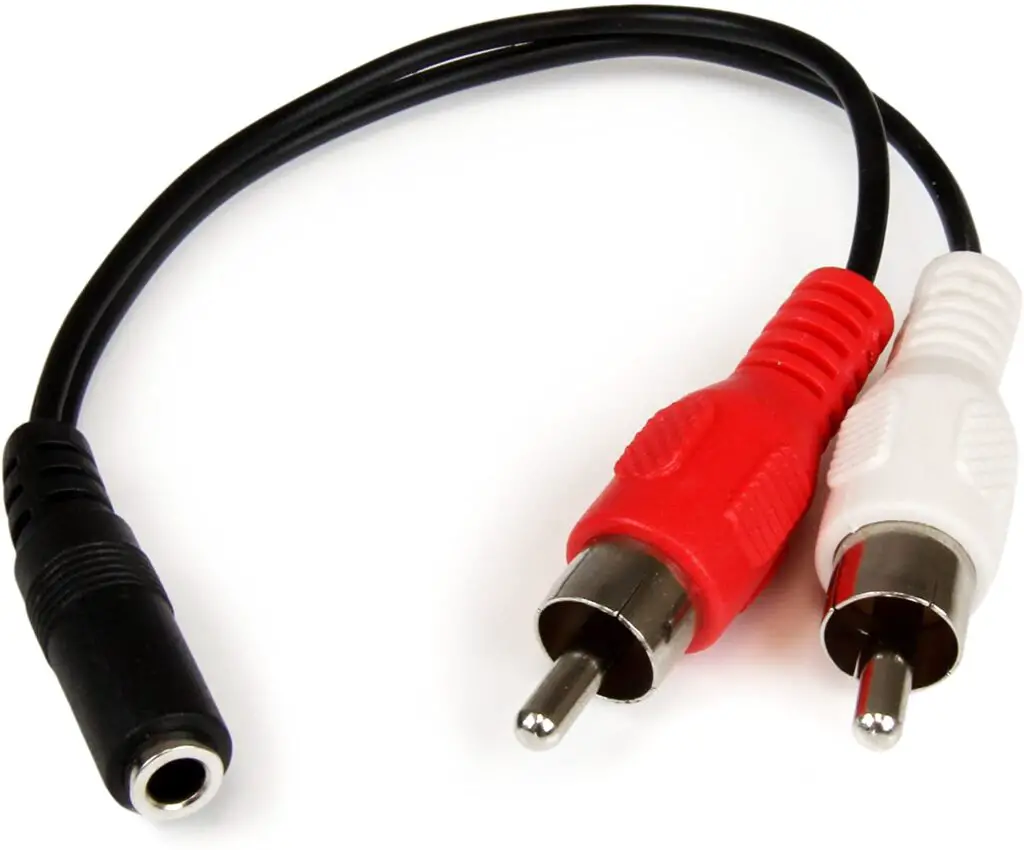 Turn the rear side of your TV and check if it has a 3.5mm jack input port; if it does, simply plug in your headphone and the sound from the TV would play on the headphone.
In contrast, if you didn't find a 3.5mm jack port on your TV, you can get an RCA-to-3.5mm adapter to run the connection.
21. Can My Phone Be an FM Transmitter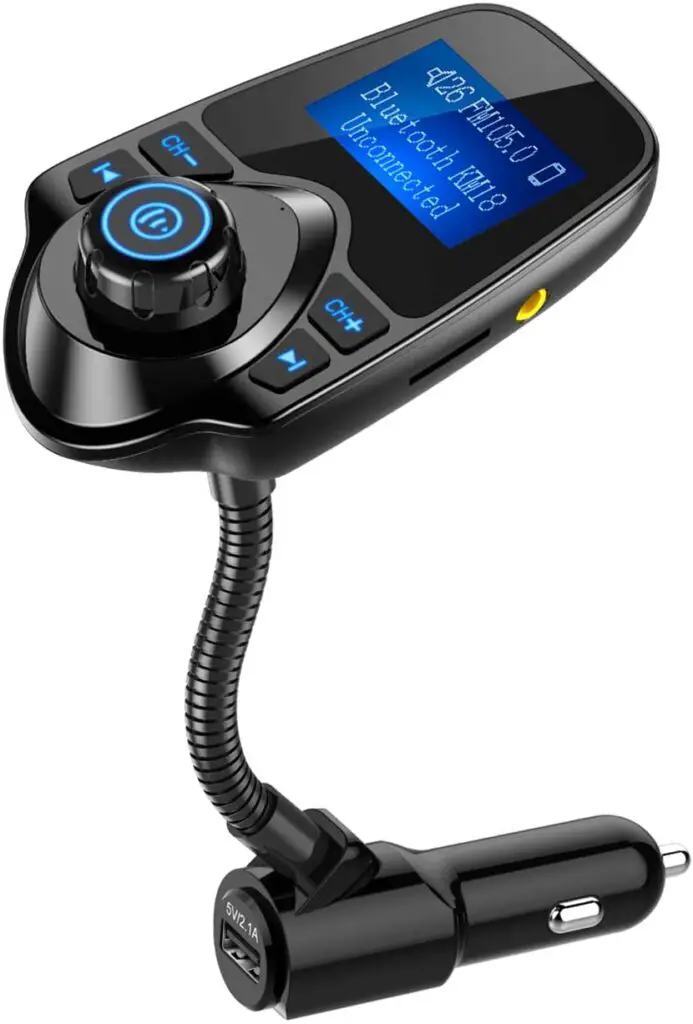 It depends on your phone model and features; actually, some Android smartphones can act as FM transmitters for car stereo.
However, you can always install 3rd-party apps like Quick FM Transmitter to turn your smartphone into an FM transmitter to use with your car stereo.
22. How Do I Connect My Phone To My FM Radio
You can install the NextRadio app on your device and use earphones or non-wireless speakers to serve as an antenna.
23. How Can I Listen To Music In My Car Without Radio
Many car MP3 devices work independently; you can get any of them, plug it into your car's cigarette port and listen to music via Bluetooth, aux cable, or connecting an SD card/USB flash drive.
24. How Do I Connect My Phone To My Stereo Aux
It's simple, get an aux cable, connect one of the ends to your phone and the other end to the AUX input on your car stereo, then set your car stereo to AUX playback mode, and you're good to go.
25. How Can I Play Music From My Phone In My Car Without AUX or Bluetooth?
In this case, you need to buy a car MP3 and connect an SD card to the MP3 player.
So, you'd get to play music from the SD card connected to the car MP3 device you've got.
26. How Can i Play Spotify In My Car Without Aux
Of course, you can stream wirelessly via Bluetooth; simply pair up your device with your car stereo and stream wirelessly without using auxiliary cables.
However, you'd get better sound quality if you use aux instead of Bluetooth.
27. How Do i Connect External Speakers To My LG TV
Check the available audio out ports on your LG TV and check if your external speaker also supports the same audio ports.
If they do, then get the audio cable and run the connection; plug in one end of the cable to your TV's audio out and the other end into your speakers' audio in.
28. How Do I Get Sound On My TV Through HDMI
Before you can transmit audio via HDMI, your TV and the soundbar or speaker or home theater must support HDMI ARC/eARC.
If your TV and speaker do not feature a dedicated HDMI ARC or HDMI eARC port, you can't transmit audio between the two devices through HDMI.
29. How Do I Connect My Soundbar to My TV
There are many ways to run the connection; you can use HDMI, USB, optical, AUX, or wireless (via Bluetooth). It all depends on the supported audio ports on both devices (the TV and soundbar).
30. How Do I Connect My Analog Speakers To My Smart TV
If your TV supports RCA connections, you could use that to carry out the connection.
However, you can always get a receiver; so, you connect the speakers to the receiver and connect your TV to the receiver too.
31. How Do I Connect External Speakers To My Sony Bravia TV
HDMI, optical, Aux, and Bluetooth are the possible ways to connect your speakers to your Sony Bravia TV.
So, it depends on the type of connection you want to use – get the respective audio cable and connect the cable ends to the respective ports on your TV and external speakers.
What More?
These are the commonest questions you may want to ask about AUX cables and the AUX ports on various devices. If you've got further questions, comment on them below.
When you buy through our links, we may earn a commission.