HeadPhones
Best Wireless Headphones For Different Purposes
All wireless headphones are good and practically versatile. You could use them for various purposes; connecting to game consoles, TV, PC, and other portable devices.
Also, you could wear wireless headphones for workout sessions, Yoga, and other forms of exercise.
However, even though wireless headphones are versatile and multi-purposeful, some models seem to work best for specific purposes.
For example, there are wireless headphones that are considered best for gaming, some are best for making calls, and so on.
Best Wireless Headphones For Different Purposes
This article lists, and concisely reviews some of the best wireless headphones for different purposes. You can get them from Amazon and other online stores.
1. Best Wireless Headphones With Microphone For Work
Working from home is more interesting if you have the best headphone that allows you to join conference calls hands-free.
Also, the best wireless headphone for work should have a noise cancelation feature, as well as a long-lasting battery.
1.1.: Sony WH-1000XM4 Wireless Headphones with Mic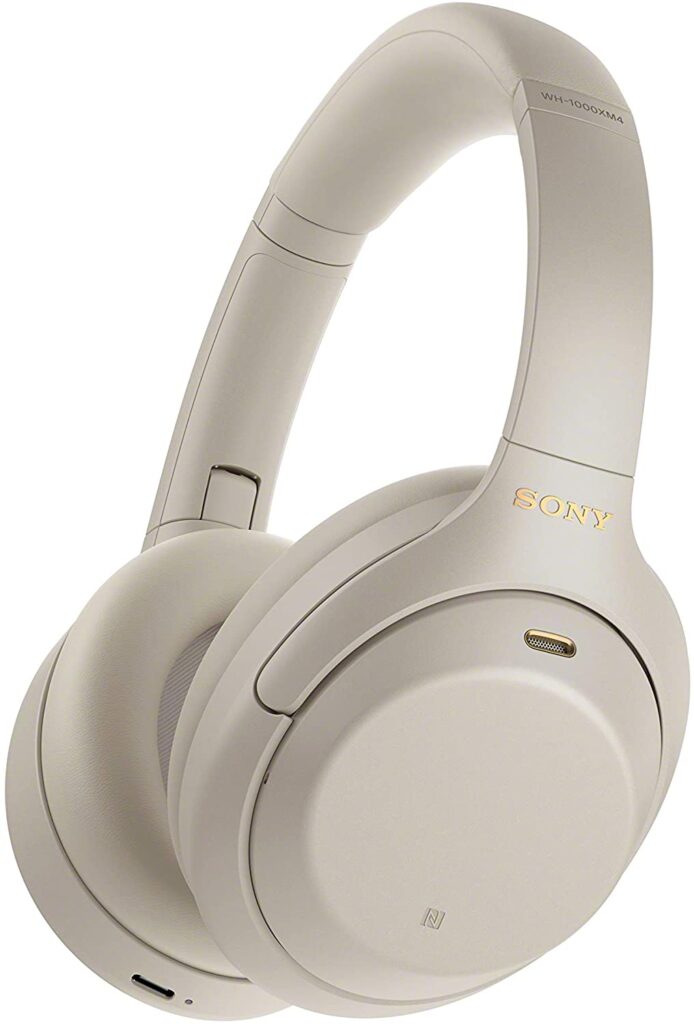 This wireless Sony headphone comes with industry-leading noise-canceling technology, a built-in mic, and supports Alexa voice assistant.
It is a premium wireless headphone available in different colors. The design is superb and the battery lasts for quite a very long time.
More so, this headphone comes with Sony's patented audio technologies for good sound quality.
---
1.2.: Poly – Voyager Focus 2 UC USB-A Headset with Boom Mic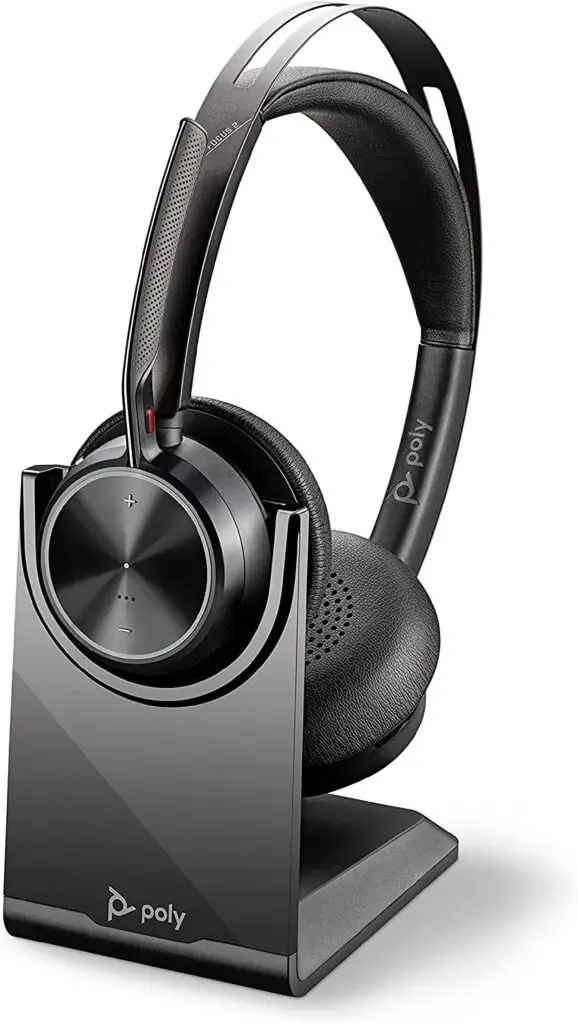 This wireless headphone delivers good audio quality, comes with a built-in mic, and comes with the brand's Advanced Digital Hybrid active noise canceling (ANC) tech.
Furthermore, it supports poly acoustic fence technology and "Dynamic Mute Alert" to notify you when you're speaking while the headphone is in "Mute."
---
2. Best Wireless Headphones With Mic For Laptop
There are wireless headphones you can use with your laptop computer. These headphones can connect via Bluetooth or a 3.5mm jack (Aux).
For online conversation, while gaming on a PC, you need wireless headphones with a mic.
2.1.: Bose Noise Cancelling Headphones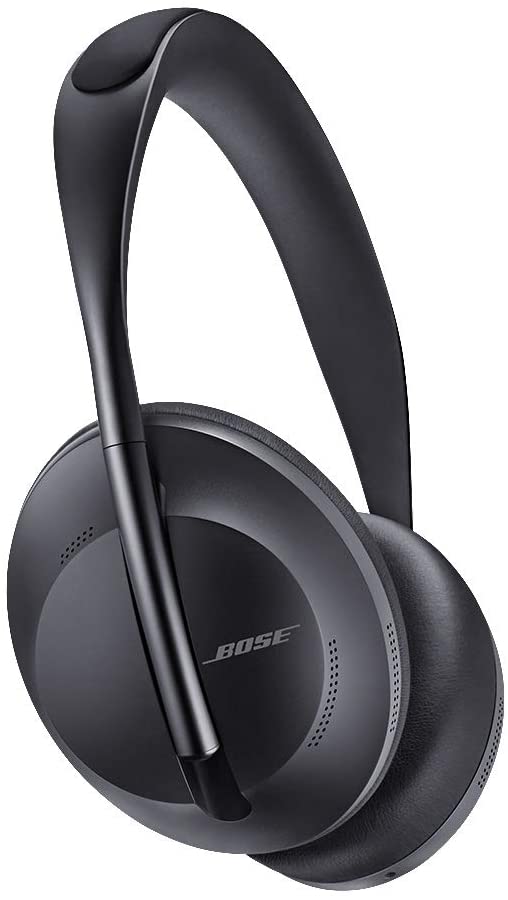 The Bose Headphones 700 is a top-quality headphone that easily pairs with laptops and MacBooks. It supports noise-canceling and Bluetooth 5.1.
This headphone stays connected over a long-range, and the battery lasts quite long. The built-in mic allows for hands-free calling and you can use Alexa voice control too.
3. Best Wireless Headphones Without Mic For Gaming
While many people would prefer headphones with a mic (for calls and hands-free communication), some others wouldn't mind settling for headphones without a mic.
The only drawback of headphones without a mic is that you can't use them for hands-free calling; asides from that, they are packed with many good features and technology.
3.1.: Philips Audio Fidelio X2HR Over-Ear Open-Air Headphone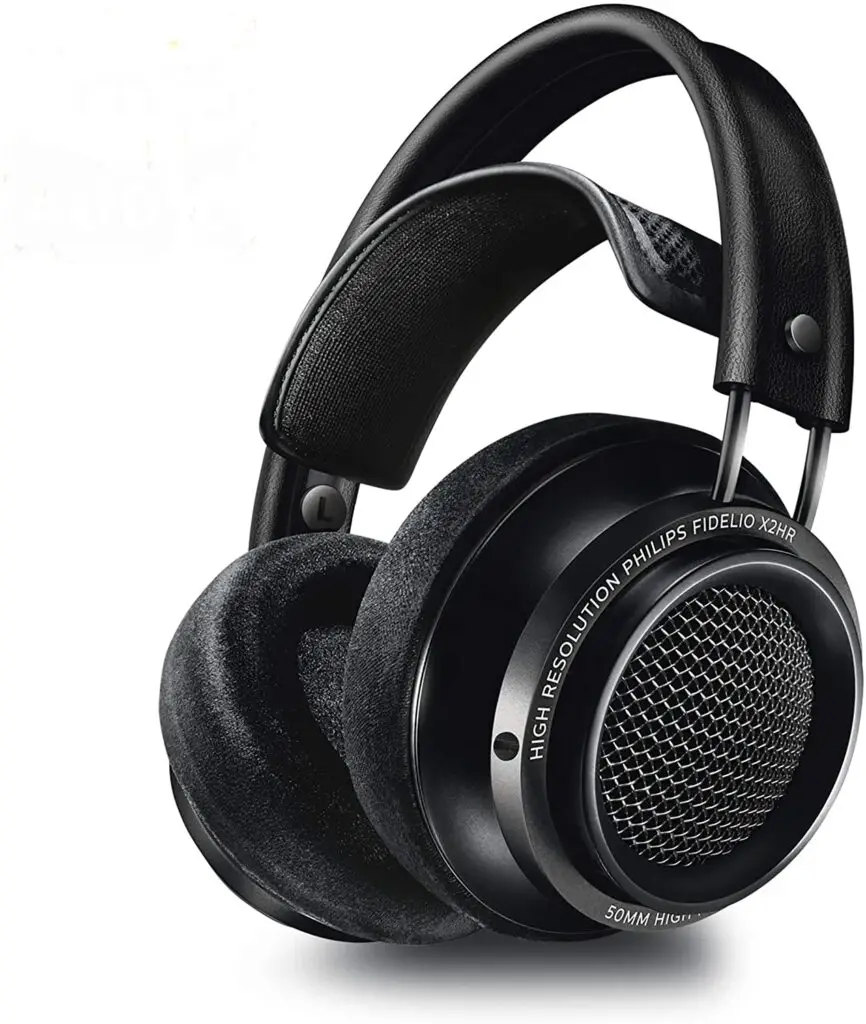 This is a wired headphone, perfect for gaming on a PC or console, but it doesn't support a built-in mic.
It is lightweight, and produces hi-res audio with the help of 50mm high-definition neodymium drivers, along with the LMC diaphragm.
The Philips Audio Fidelio X2HR features replaceable deluxe memory foam ear pads.
---
3.2.: Sennheiser Pro Audio HD280PRO Headphone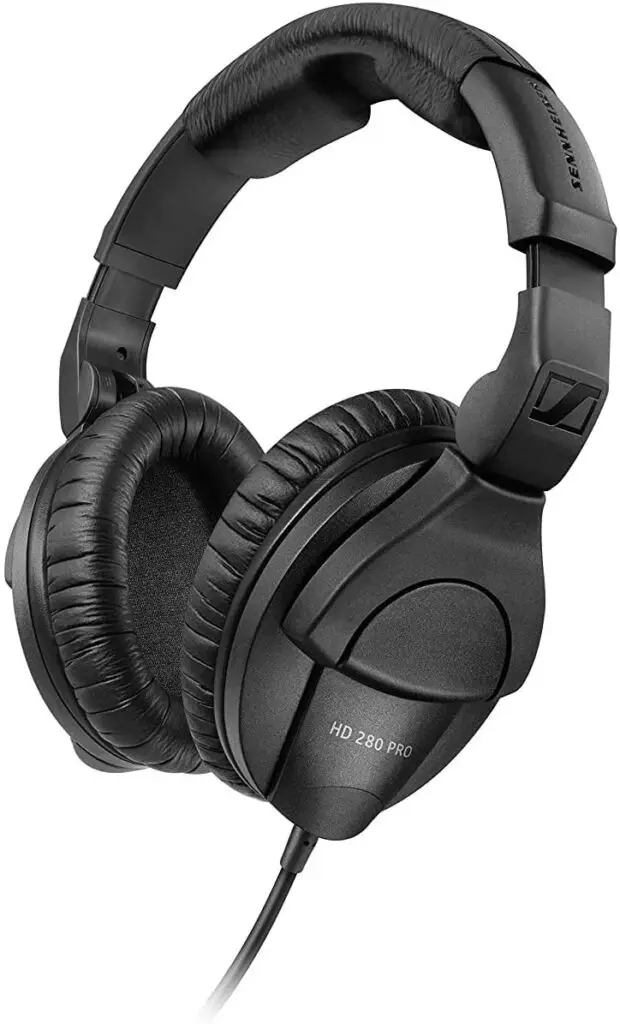 Here's another decent headphone you can use for gaming. The features are superb and it reproduces deep bass from your gameplay.
The Sennheiser HD280PRO is aesthetically appealing and it's one of the best-wired headphones you can ever use for gaming.
4. Best Wireless Headphones Without Sound Leak
If you're a headphone freak, you'd discover that some headphones tend to leak sounds – especially wireless headphones.
Well, some headphones don't leak sound, and they are moderately priced in the market.
4.1.: Audio-Technica ATH-M50XGM Headphones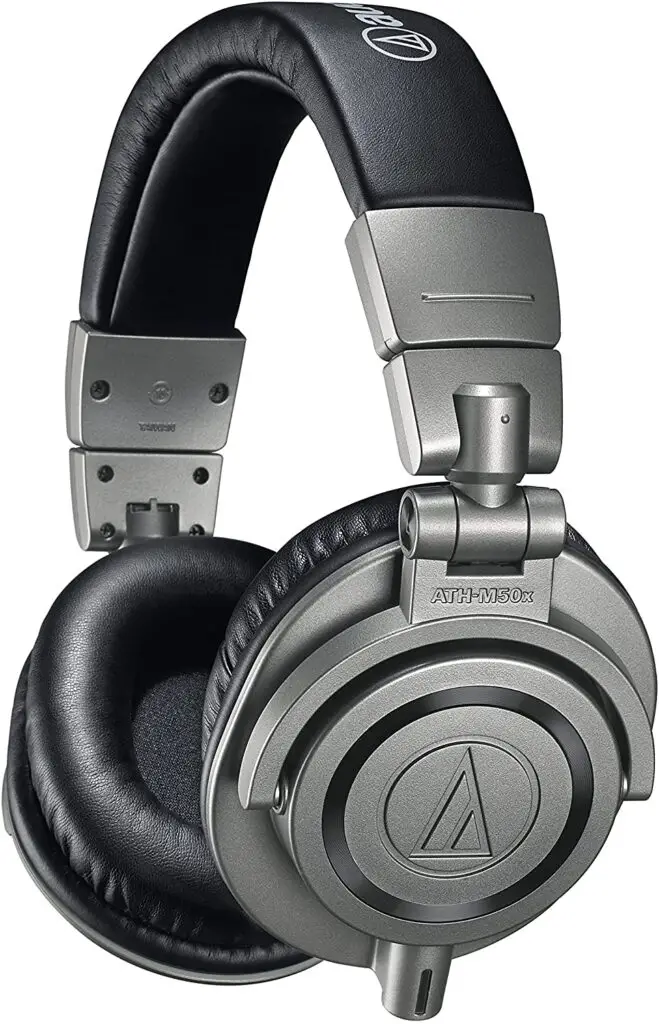 This headphone is built for sound engineers; it is solid, durable, and comes with reliable sound technologies.
It is a wired headphone with proprietary 45mm large-aperture drivers and rare earth magnets.
You can connect these headphones to many devices and it doesn't leak sound.
---
4.2.: Shure SRH440 Professional Studio Headphones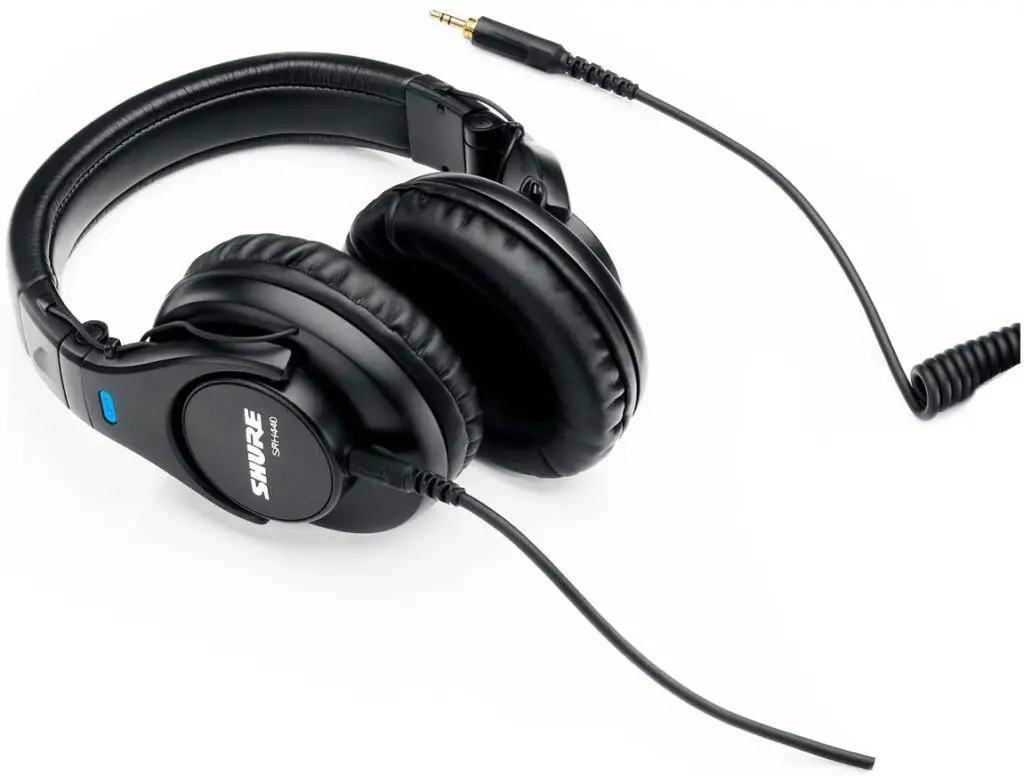 Shure SRH440 is ideal for home use and studio use. It is an affordable, premium headphone with a stylish design you'd find appealing.
The 3.5mm connector cable is detachable and flexible. This headphone is equipped with robust drivers and it does not leak sound. It is fine-tuned for sound experts, audiophiles, and enthusiasts.
5. Best Wireless Headphones Without Audio Lag
The Bang & Olufsen Beoplay H9 3rd gen model is an ideal wireless headphone with the possibly lowest latency. With these headphones, you can stream on any platform and not experience any sort of lagging.
However, this wireless headphone is pretty expensive; notwithstanding, when you consider the feature, you'd consider this headphone a good buy for the price.
6. Best Wireless Headphones To Sleep In
Some of us love music to the extent that we can't sleep without plugging in our earbuds to listen to some melodies.
Similarly, there are headphones you can wear to sleep. It is safe to do that, and the headphones are specially designed for this purpose.
6.1.: HoomBand Wireless Headband for Sleep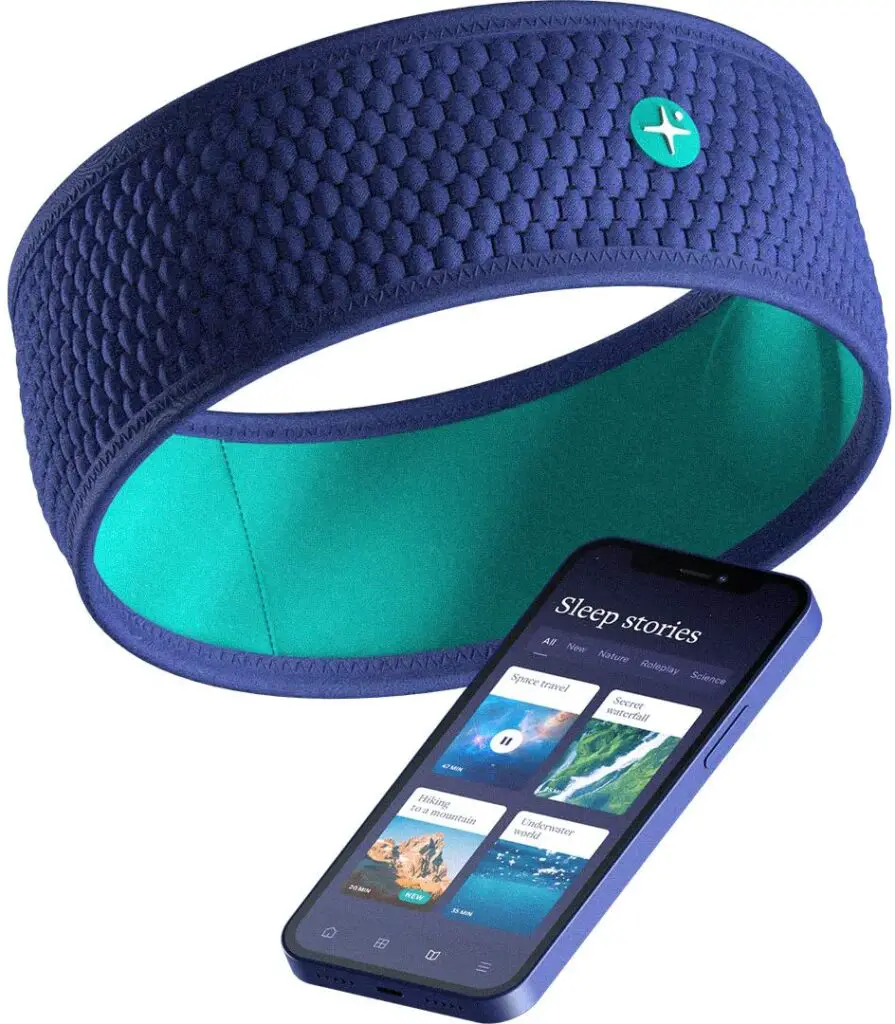 This is a wireless headphone specially designed for listening to music while sleeping. It connects wirelessly to your device and the sound quality is cool.
HoomBand Wireless has a comfy design – crafted with a breathable fabric. The design is unique and ideal for side sleepers.
More so, you can use these headphones for workouts, exercises, and other activities.
---
6.2.: AcousticSheep Wireless Sleep Headphones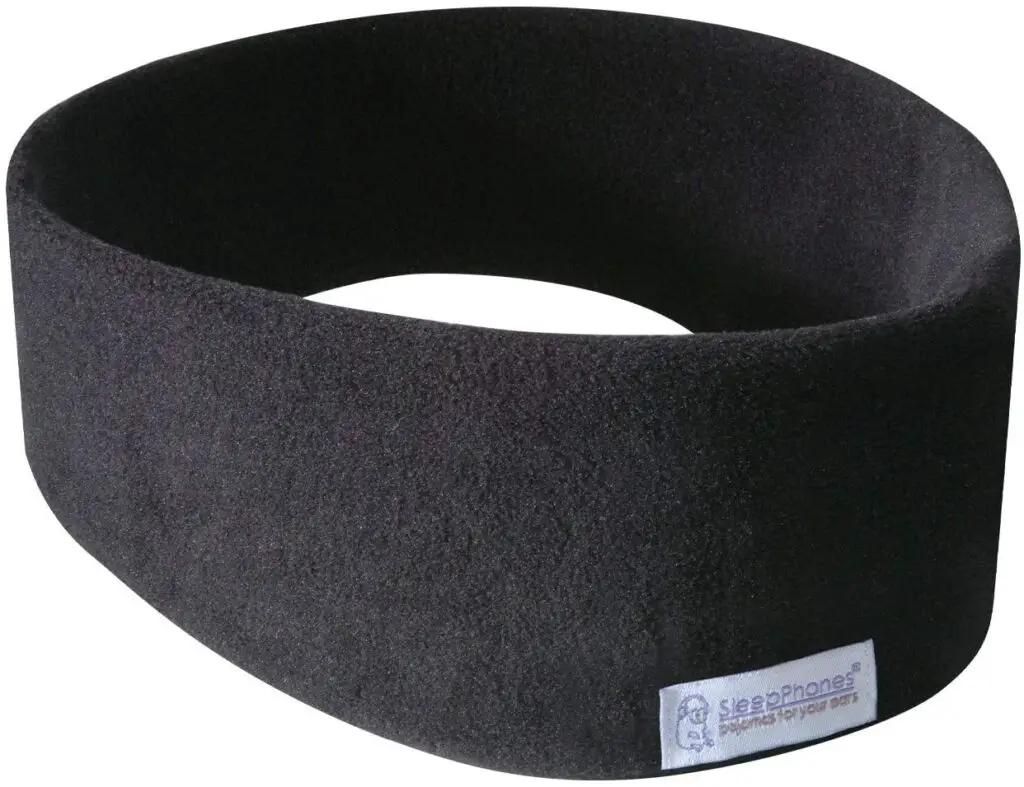 The AcousticSheep Wireless Sleep Headphone is a cool one indeed. It lets you play your favorite songs as you gradually fall asleep.
The design is thin and flexible; it is also available in different sizes. This headphone connects to your smartphone via Bluetooth so you can listen to audiobooks, music, and any audio playing on your device.
7. Best Wireless Headphones To Connect To TV
Virtually all headphones can be connected to a TV that supports 3.5mm input or wireless connection via Bluetooth.
If you have a headphone that supports a 3.5mm connection, simply get an aux cable and connect it to your TV. Smart TVs can be paired with wireless headphones via Bluetooth.
8. Best Wireless Headphones for Toddlers
There are specific headphones to get for kids and toddlers. These headphones are fancier and easily adjustable.
They deliver good sound too and can be connected with different devices.
8.1.: Puro Sound Labs BT2200s Kids Bluetooth Headphones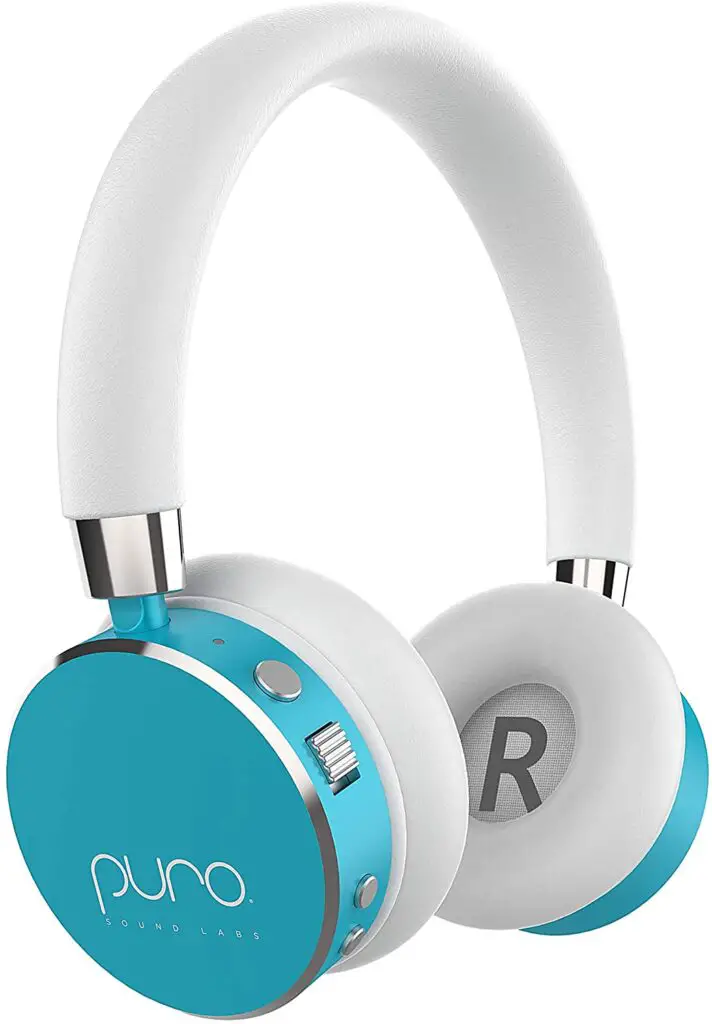 Puro Sound Labs BT2200s is very beautiful – kids love the alluring design, and it does produce good sound.
This headphone has easy control buttons; it's pretty intuitive to use and provides the kid (wearing it) with great comfort all the way.
There are many beautiful colors to choose from, too.
---
8.2.: JLab JBuddies Play Gaming Wireless Kids Headset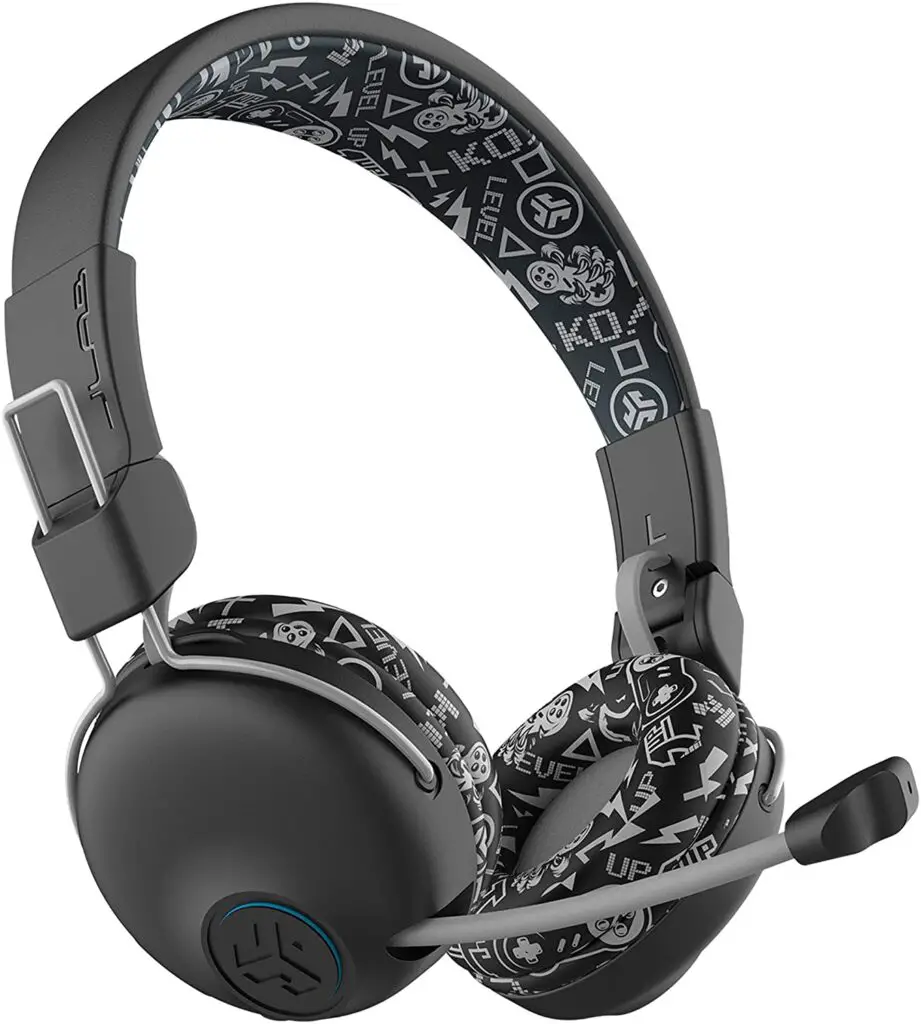 Here's another affordable kids' headphone that's available in different beautiful designs and colors.
Interestingly, this headset features a built-in volume regulator that ensures a kid doesn't listen past 85db sound. It's a hi-tech headphone to get for your kids and toddlers.
9. Best Way To Connect Wireless Headphones To TV
Using Bluetooth. Activate the Bluetooth feature on your TV and pair it up with your wireless headphone.
Where find the Bluetooth settings in different TVs differ, and you may need to perform some prerequisite configurations for your connection to work.
10. Best Over-Ear Wireless Headphones To Workout
While over-ear headphones are not primarily designed for heavy activities such as workouts and intense exercises, you could still use them for such purposes.
These models are pretty versatile and packed with impressive features.
10.1.: Beats Studio3 Wireless Noise Cancelling Over-Ear Headphones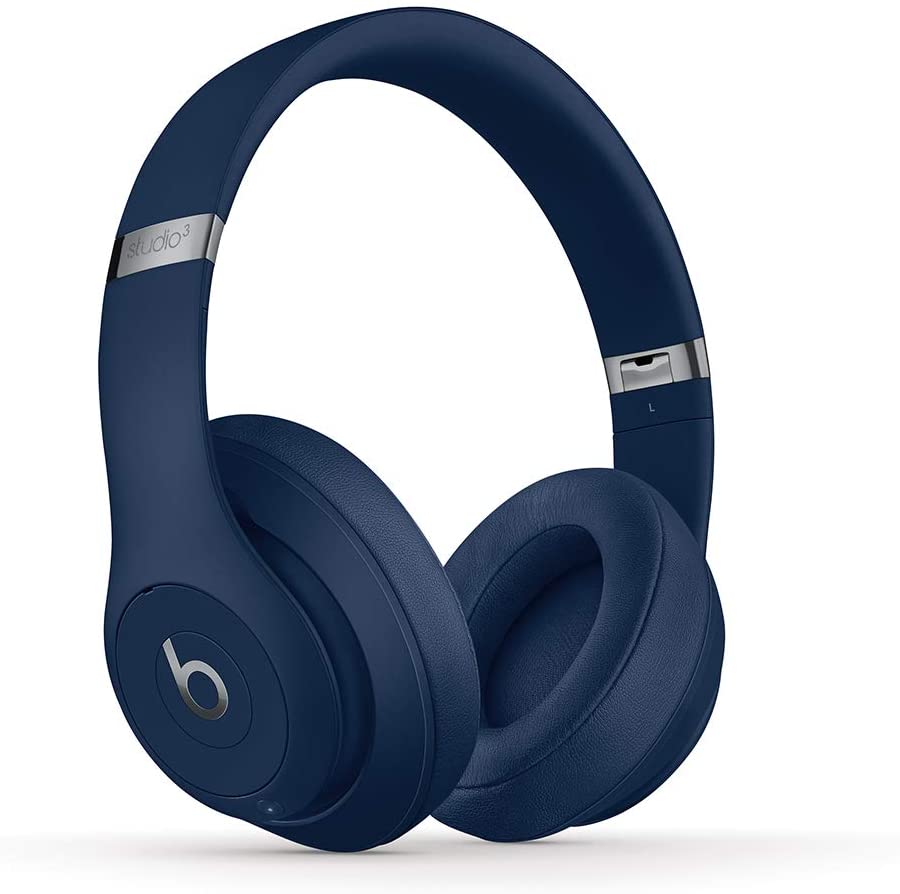 This Beats by Dre Studio3 wireless headphone is good for working out. It is a professional-grade headphone with so many premium features.
Also, it supports cutting-edge technologies, including noise canceling. More so, this headphone lasts for a very long time – up to 22 hours after a full charge.
---
10.2.: SENNHEISER PXC 550-II Wireless Headphone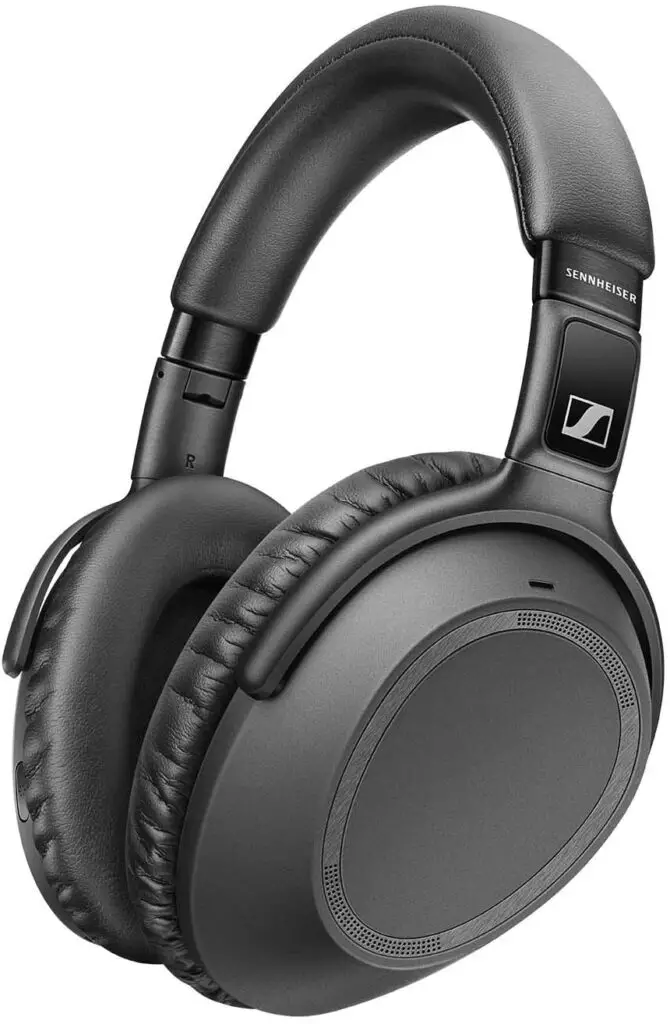 The SENNHEISER PXC 550-II is a decent over-ear headphone with modern features and technologies. It is moderately priced and promises up to 30 hours of battery life.
This headphone is available in different colors, supports noise canceling, and is very reliable.
11. Best Over-Ear Wireless Headphones Under 2000
There are quite many decent headphones available on Amazon India – selling below 2000 rupees. The MI Super Bass headphone is an ideal option, along with the boAt Rockerz 510 Wireless Bluetooth.
Summary
Mentioned above is everything you need to know about wireless headphones and how to connect them to your devices. Also, there are specific headphones for different purposes; you should consider those purposes.
When you buy through our links, we may earn a commission.