HeadPhones
The Best Bluetooth Hearing Protection For Mowing In 2023
Power tools make a hell of a noise when activated – while in use – and so, you need a hearing protection device to protect your ear from the noise.
Well, it's not just power tools, but there are landscape equipment and working tools that make loud noise while in use.
Interestingly, we have compiled this listicle of the best Bluetooth hearing protection for mowing and similar tasks.
These devices hook up to your mobile device or radio to play songs wireless; so, instead of hearing the loud noise from your power tool, you'd be hearing your favorite tracks.
Some of these hearing protection devices come with multiple features that are handy for different purposes.
Best Bluetooth Hearing Protection For Mowing
In choosing these devices, we carefully checked the Noise Reduction Rating (NRR). This rating ranges from 0 to 35 decibels.
The higher the number (decibels) the better the noise reduction rate of the HPD (Hear protection Device).
1. ISOtunes True Wireless Earplug Earbuds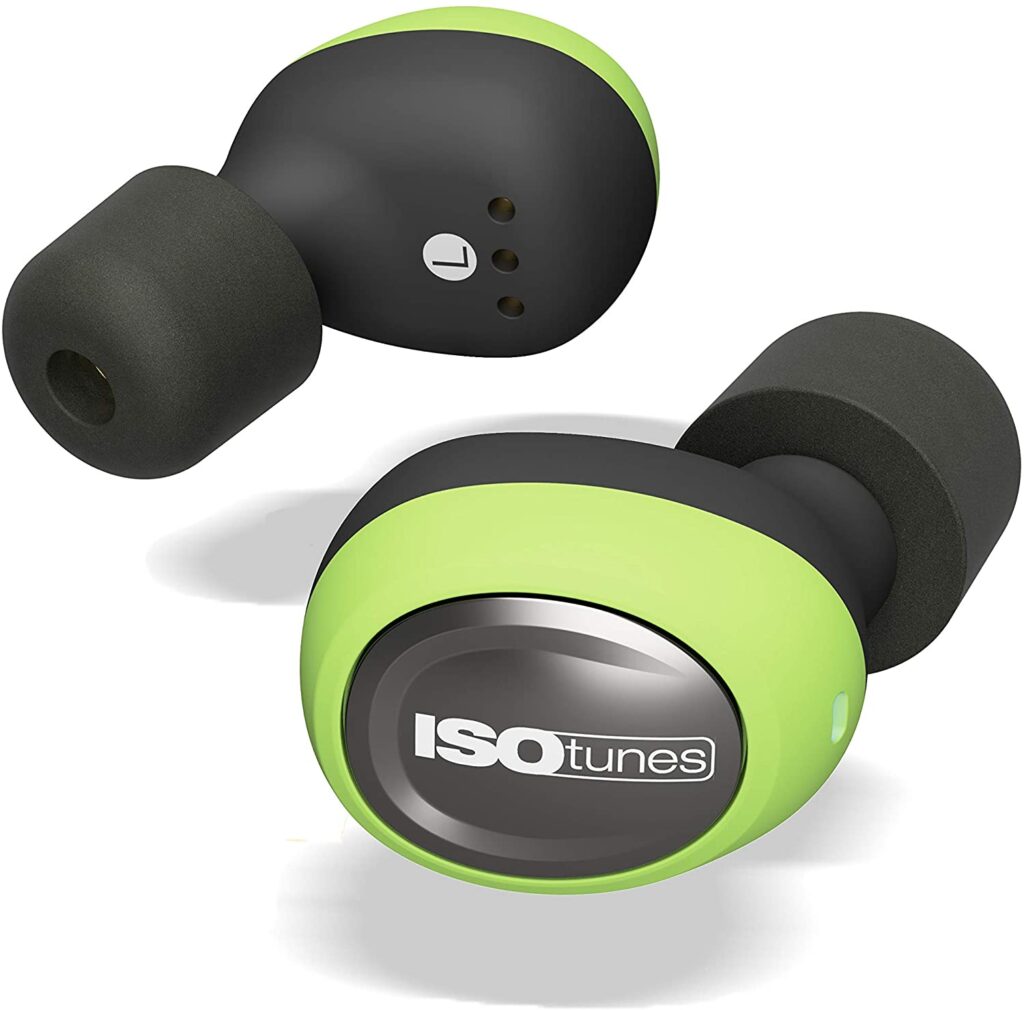 This pair of wireless earbuds from ISOtunes has an impressive NRR of 22dB and supports noise canceling for clear calls.
It uses the latest Bluetooth 5.0 technology to connect to your devices and it is rated IP45 – sweat and water resistance.
ISOtunes Free fits comfortably into the ear. It also comes with an 85dB SafeMax Volume Limiter.
There are 3 pairs of foam ear tips (Small, Medium, and Large) included inside the box, along with 3 pairs of silicone double-flange ear tips.
When charged fully, this pair of earbuds can last for more than 7 hours. A charging case is provided, and it can charge the earbuds up to 3 times.
Interestingly, there are two finish colors available, matte black and safety green.
---
2. 3M WorkTunes Connect + AM/FM Hearing Protector
The 3M WorkTunes Connect is an advanced Bluetooth hearing protector device that supports AM/FM radio connections.
It is powered by dual AA batteries, which are easily replaceable. This HPD has a 28dB NRR and 83dB volume limiter. It integrates a mic, which serves for hands-free calling.
Extra features include Audio Assist Technology and Safe Volume Control Technology. The 3M Worktunes Connect delivers quality audio – such that would satisfy an audiophile.
You can use this device to protect your ear from loud noise while mowing.
This device connects seamlessly to Bluetooth-enabled devices so you can stream your favorite tracks remotely. Within its price range, the 3M Worktunes Connect is practically the ideal HPD to choose.
---
3. Professional Safety Ear Muffs by Decibel Defense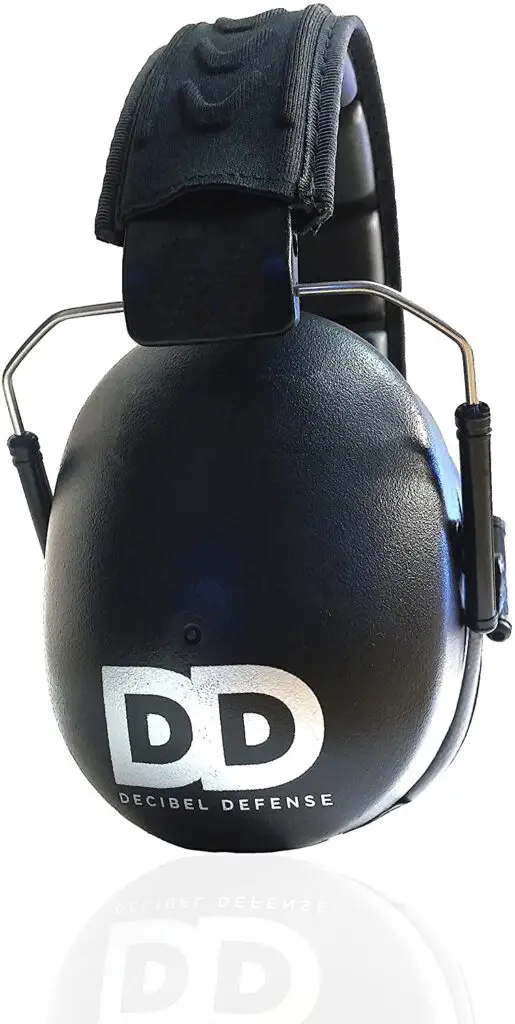 With a whopping 37dB NRR, this hearing protector device is apparently one of the best to get right now.
It protects against loud noise from any equipment or gardening tool. This HPD is available in different colors, and the price is unbeatable.
Decibel Defense Ear Muffs are sturdily built, featuring a smooth, padded cell headband with fabric stitching. You can fold it up and stash it in your bag while getting on the go.  
You can use this device to boost your quiet time, and it works to protect you from noise while in a noisy environment.
The design is intuitive and fancy, but you cannot use this HPD to listen to the audio while mowing because it does not support any connectivity technology.
---
4. Honeywell Impact Sport Sound Earmuff By Howard Leight
With over 30,000 positive user reviews on Amazon, the Howard Leight hearing protector device is one of the best options in the market.
It is 100% synthetic and features directional microphones for calls. This device provides more natural listening and enhanced communication, thanks to integrated audio technologies.
It is available in different colors, uses AA batteries, and the NRR is 22 – quite decent. The headband is fully adjustable for a secure fit, and you can hold the muffs when you're not using the device.
Interestingly, this HPD includes an AUX input port for connecting your portable/mobile devices via a 3.5mm connection.
The Howard Leight device is lightweight, fairly priced, and protects you from any level of noise occurring in the environment.
---
5. XCEL 100 Digital Electronic Muff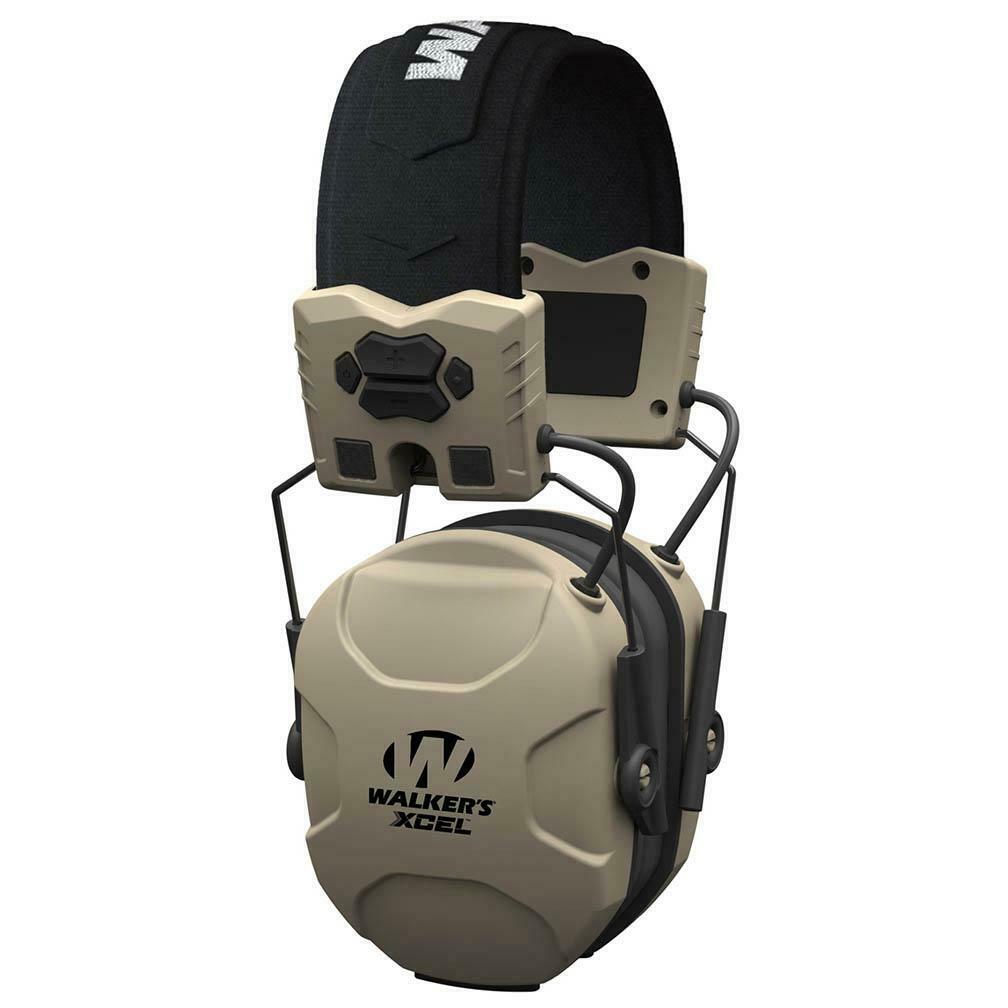 This model of XCEL's 100 Digital Electronic Muff supports Bluetooth connection and it uses AAA batteries (included).
It is made from 100% plastic and features four (4) listening modes: Universal, Speech Clarity Mode, Hi Frequency, and Power Boost.
The design is ergonomic and comforting; this is an HPD you can wear all day long. Of course, the headband is flexible, so you can adjust it to fit perfectly.
This electronic muff goes on to support Hi Gain Omni Directional Mics with Active Dynamic Sound Suppression and Wind Noise Reduction technologies for seamless, high-quality hand-free calls.
---
6. WULFPOWERPRO FM MP3 Bluetooth Radio Headphones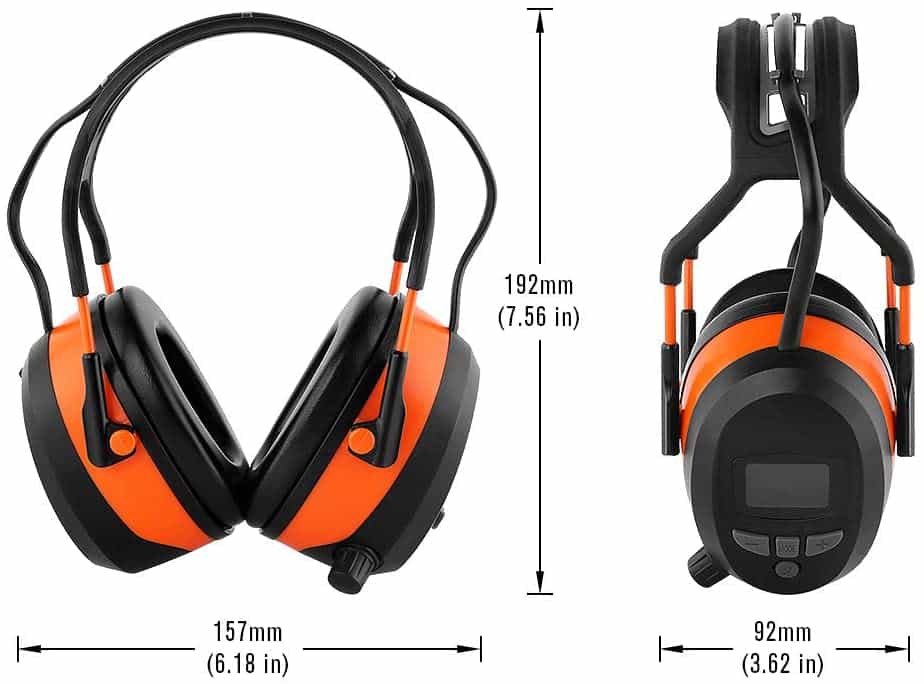 An HPD with a 29 Noise Reduction Rate isn't a bad option at all. This HPD protects your ear from harmful outside noise and extremely high sound levels.
It supports Bluetooth connections and can be used for hands-free calling. Also, you can use aux cables to connect your devices to these headphones.
The radio ear defender on this headphone scans radio stations' frequency automatically, and with the help of a built-in antenna, which has a high reception sensitivity, you'd listen to your favorite radio stations in clarity.
Vital information about the status of this HPD is shown on the LCD Display.
It is actually powered by an 800mAh rechargeable battery. The digital display shows time, Bluetooth, FM frequency, and battery status information.
---
7. Peltor Sport Tactical 500 Smart Electronic Hearing Protector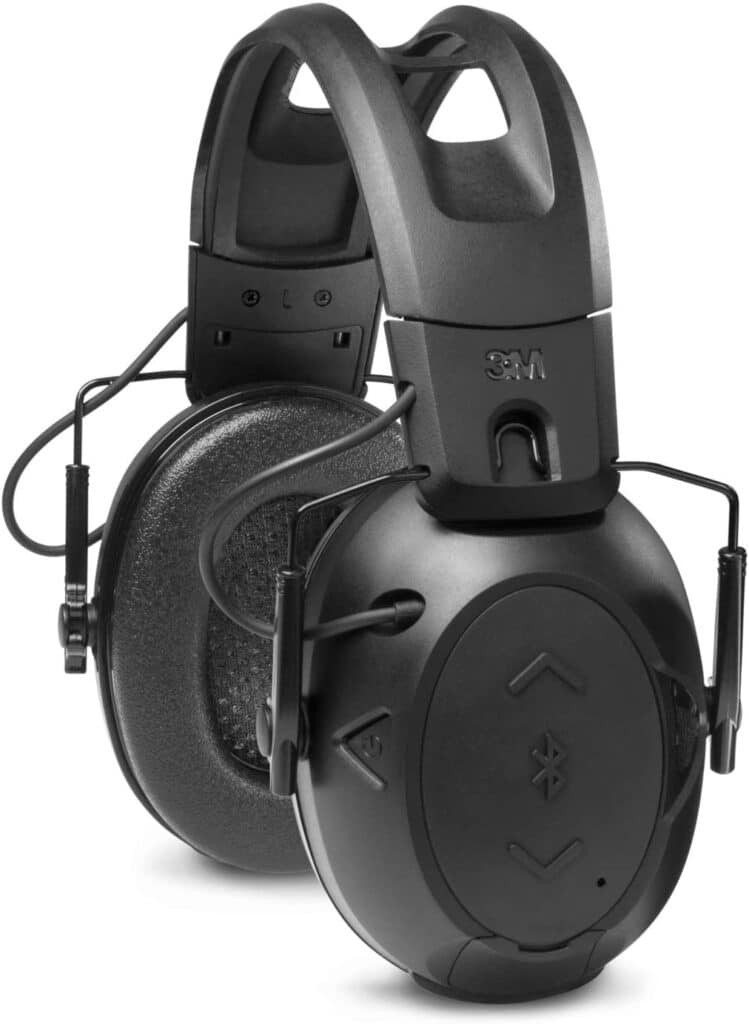 Peltor Sport Tactical 500 comes with a suite of advanced features for optimized noise reduction. It works for protecting your ear from any type of loud noise.
This HPD supports Bluetooth wireless technology; it can synchronize with mobile smartphones and portable devices with Bluetooth support.
With NRR around 26dB, this hearing protection device is suitable for all kinds of environments. You can make hands-free calls via Bluetooth, and enjoy long battery life of up to 7 hours.
However, the AA batteries or Alpha 1100 lithium-ion rechargeable battery required to power this HPD are not included.
Summary
These are the best Bluetooth hearing protection for mowing; they are pretty intuitive and comforting to wear all day long.
With Bluetooth support, you can play songs from your connected mobile device.
When you buy through our links, we may earn a commission.