HeadPhones
The Best Headphones For Classical Music In 2023
Headphones are cool for listening to music; they typically produce better sound than AirPods, earbuds, and earphones.
There are basically two types of headphones: wired and wireless. Both wired and wireless headphones are pretty good for different purposes.
Here, we'd be exploring the top best headphones for classical music. These headphones are built with solid drivers that bring out the best of musical sounds.
They are pretty attractive in design, and of course, they are durable. Your final choice would be based on personal preferences, budget, and the features you need in a headphone.
Best Headphones For Classical Music
1. Black AKG Pro Audio K702 Over-Ear Studio Headphones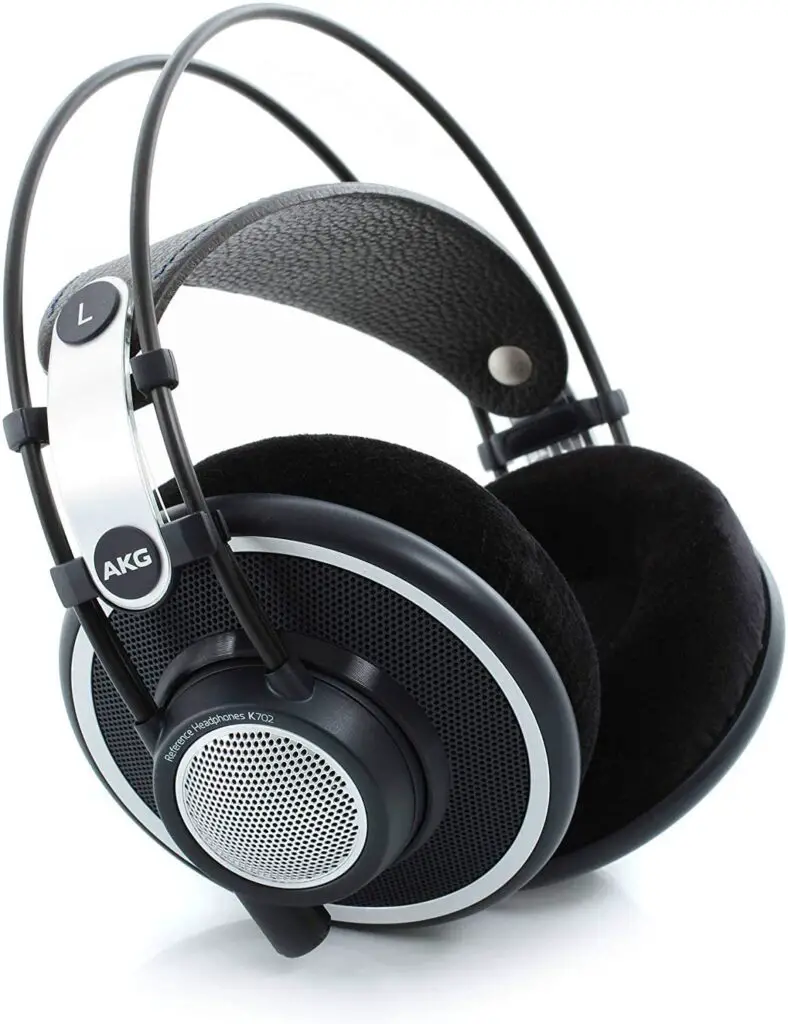 Open design (over-ear)
Sensitivity: 105 dB SPL/V
Rated impedance: 62 Ohms
Detachable cable
Replaceable earpads
200 mW power input
Frequency bandwidth: 20 – 39800 Hz
Undoubtedly, the AKG Pro Audio K702 is one of the best headphones for classical music playback.
The headphone is aesthetically appealing and built with well-crafted original materials for the best performance. It is an over-ear headphone, sold at a decent price.
The ergonomic and comforting design of this headphone is its best feature. It also features AKG's flat-wire voice coil technology for a transient response, delivering amazingly accurate and spacious sound.
Whether you're using this for studio purposes or regular everyday use, this headphone is great.
---
2. Audeze LCD-MX4 Headphone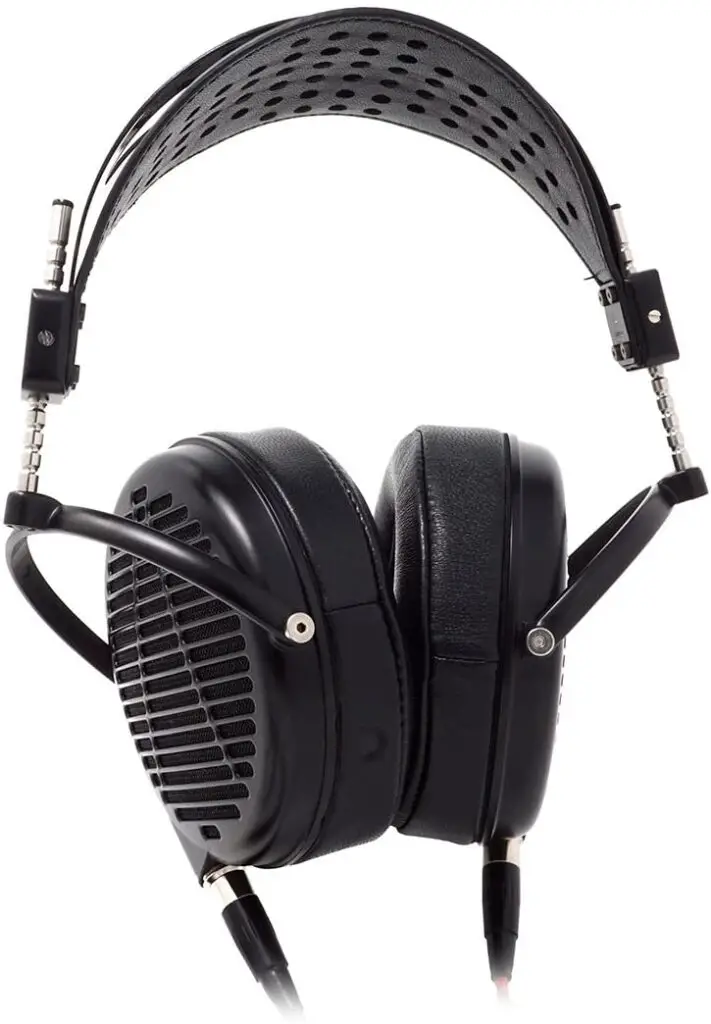 Design: Over-ear
Weight: 7 pounds
Planar Magnetic drivers
Impedance: 20 ohm
This 7-pound over-ear headphone is the ideal choice for audiophiles and studio owners.
It is a powered headphone that delivers the best sound possible, thanks to the super-original drivers. There are different models of the LCD-MX4 from Audexe, and they're all good.
The models come with large 106mm planar magnetic drivers that deliver natural sound without distortion.
Also, this headphone has low impedance and you can pair it up with a DAC or amp to unlock the full quality sound potential. With these headphones, you will enjoy any playback.
---
3. Sennheiser HD 600 Stereo Headphones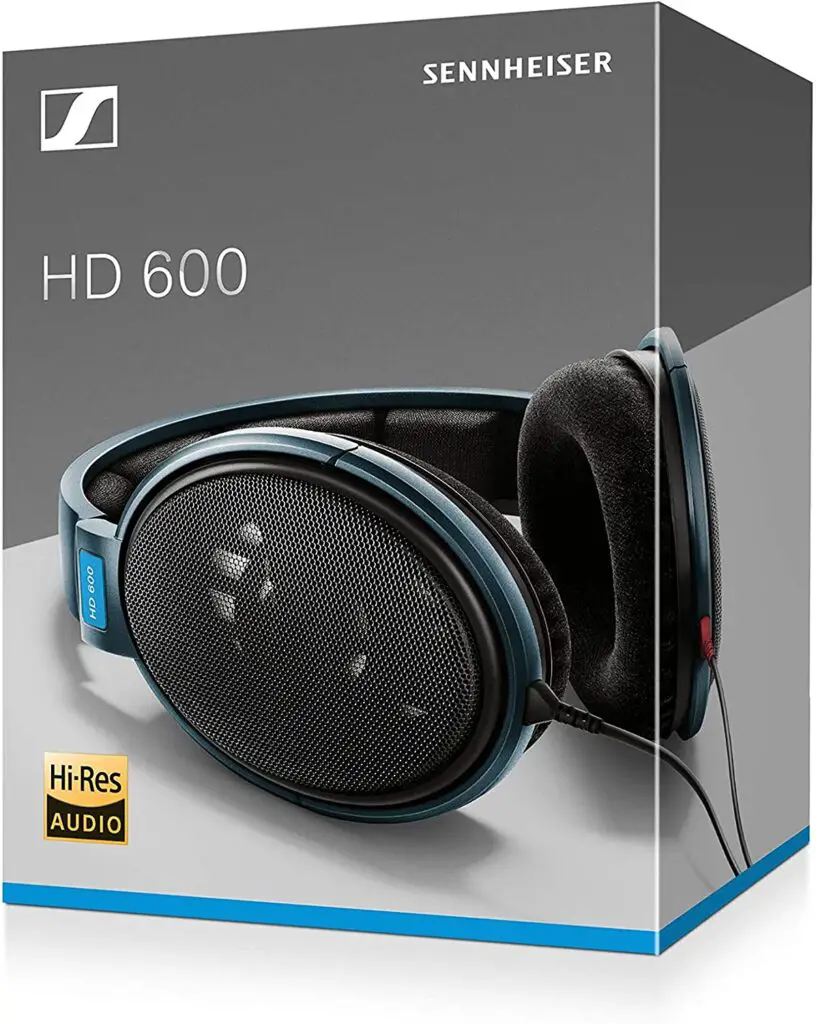 Frequency response: 12 – 39000 Hz
Impedance: 300 ohms
Transducer principle Dynamic
2-year manufacturer warranty
Here's a decent option for audiophiles on a budget. The Sennheiser HD 600 is a well-built, rugged headphone suitable for all kinds of usage.
This is a wired headphone, so it connects to your device via a 3.5mm jack connection. It conceals lightweight aluminum voice coils for excellent transient response.
The drivers are Neodymium ferrous magnets, structured for optimum sensitivity and unmatched dynamics.
Generally, the design of this headphone is sophisticated and elegant; with high-quality open metal mesh earpiece covers.
Yes, the earpads are detachable, and you can get a storage bag to store them.
---
4. Beyerdynamic DT 990 Pro Studio Headphones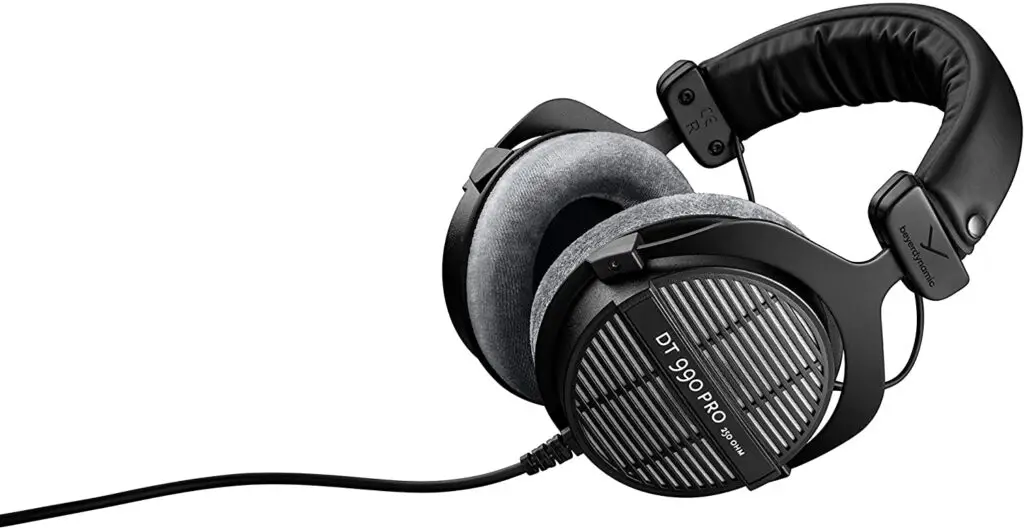 Cable: 3m coiled cable
Frequency Response: 5 – 35.000 Hz
Impedance: 250 ohm
Made in Germany
When choosing the best headphones for classical music, the Beyerdynamic DT 990 Pro is one of the options to include in your list.
It is a super-affordable, powerful headphone for mixing, mastering, and editing. This over-ear headphone is wired and it can be used with PCs directly.
Beyerdynamic DT 990 Pro has a rated impedance of 250 ohms; it is suitable for studio applications as it delivers spacious, transparent sound, along with strong bass and treble sound.
The circumaural earpads are removable and replaceable to ensure great comfort to the person wearing these headphones.
---
5. Audio-Technica ATH-MSR7GM SonicPro Headphone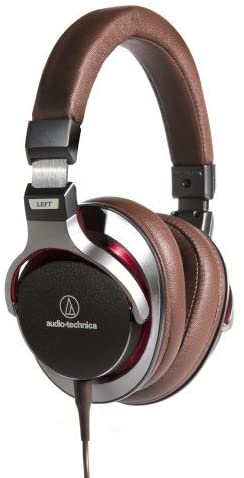 True Motion Drivers along with multi-layer Air Damping Technology
Ultra-comfortable earpads & headband
Type: Dynamic
Frequency Response: 5 – 40,000Hz
Detachable cables
Mic Type: Condenser
Here's another ideal budget-friendly headphone for classical music playback. It is an over-ear headphone with a closed back and 3.5mm cable.
This headphone is designed to deliver Hi-Res audio, so you can hear sounds from your playback – just as pure as intended.
Audio-Technica ATH-MSR7GM SonicPro comes with an exclusive 45mm True Motion driver for transient response and minimal distortion.
This driver also powers the headphone for detailed audio reproduction. Furthermore, the headphone integrates multi-layered air damping technology for extended mid-to-low frequency response.
---
6. Audio-Technica ATH-AD700X Headphone
Impedance: 45 ohms
Sensitivity: 100 dB/mW
Maximum Input Power: 700 mW
Frequency Response: 20 – 20, 000 Hz
With the help of a powerful 53mm driver, this headphone can reproduce clear treble and midrange sound. It is wired, open-air, over-ear, and self-adjusting.
This headphone also integrates Bobbin-wound CCAW voice coils for excellent power handling.
Audio-Technica ATH-AD700X is a full open-air headphone with lightweight aluminum honeycomb casing, featuring excellent acoustic properties, and designed for the best comfortable listening experience.
Generally, this is a powerful headphone for both audiophiles and home audio enthusiasts.
---
7. AKG Pro Audio K371BT Headphone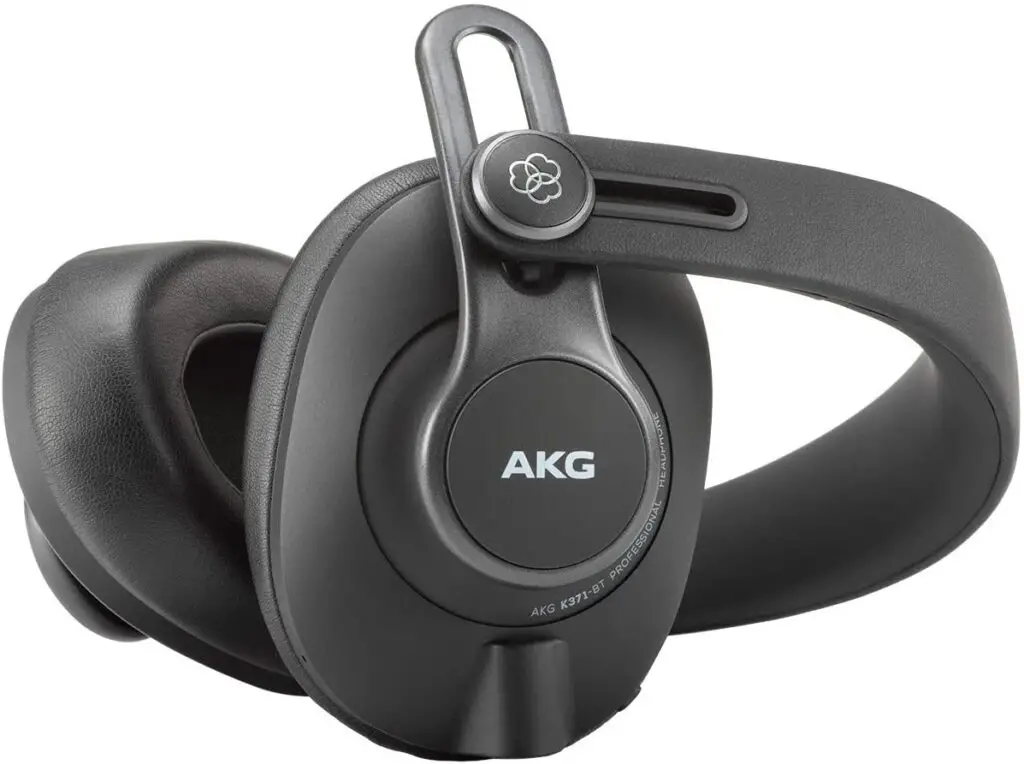 Bluetooth connectivity
Frequency response: 5 Hz – 40 kHz
50mm transducers with pure OFC voice coils
Sensitivity (SPL): 114 dB SPL/V @ 1 kHz
Impedance: 32 ohm
A beautiful, lightweight, foldable headphone you could take along with you everywhere you go? That's practically what you'd love to buy.
The AKG Pro Audio K371BT is an elegant, affordable headphone, foldable, over-ear, closed-back, with slow-retention foam earpads for perfect fit and superior comfort.
This headphone comes with sturdy, largest-in-class 50mm titanium drivers, tuned for the best sound reproduction.
It also supports extended frequency response, precision-engineered to match AKG's Reference Response acoustic target.
You can use these headphones with different devices that support 3.5mm and BT connections.
---
8. Linsoul HarmonicDyne Zeus Headphone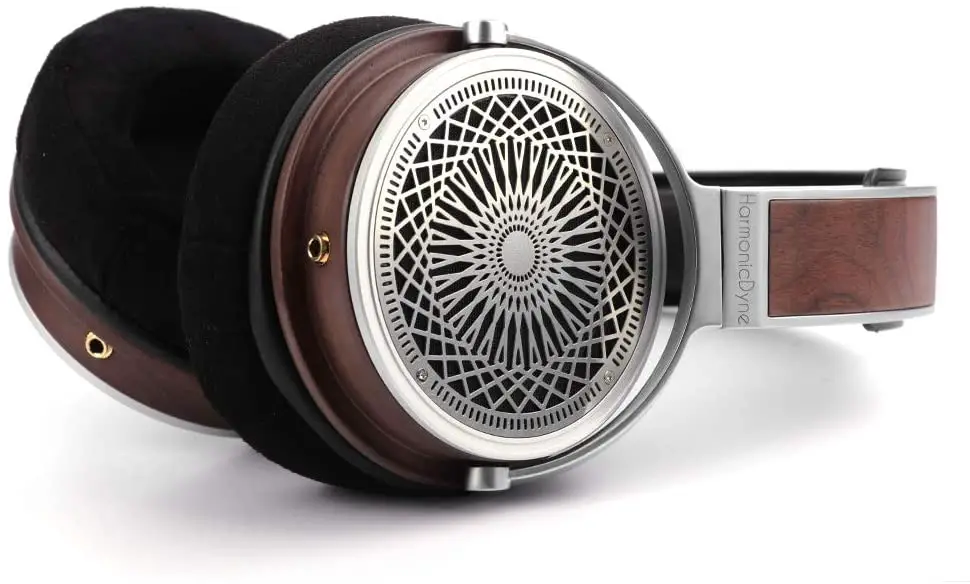 Frequency response: 10Hz – 40kHz
50mm Beryllium Dynamic Drivers
Custom OCC Cables
The Linsoul HarmonicDyne Zeus is a professional-grade over-ear headphone built with the finest drivers you'd ever need in a top-quality headphone.
This headphone is engineered for Acoustic Accuracy; thus, it packs the cutting-edge 50mm Beryllium diaphragm dynamic driver.
More so, this headphone comes with a frequency response of 10Hz – 40kHz, which goes beyond the audible range of the human ear so you won't miss any detail of your song.
The ergonomic ear pads provide unmatchable comfort; they are made from nano velvet cushions, ultra-lightweight and ultra-comfortable.
Summary
These are the best headphones for classical music playback; they are all wired headphones built with the finest drivers for minimal distortion.
More so, these headphones are aesthetically appealing and guaranteed to last for a long time.
When you buy through our links, we may earn a commission.