Cables
Which Is Better HDMI ARC or optical cables
When it comes to transferring audio from one device to another, the cable you use matters a lot. Not all audio cables can transmit HD audio or Dolby Atmos.
However, the audio cable to use depends on the output/input ports supported on your device.
Without beating around the bush, this article tries to explain – in detail – the differences between HDMI ARC and Optical audio cables. Which Is Better HDMI ARC or optical cables, If you want to cut down the number of wires that cluster your furniture, you need to get HDMI ARC-compatible devices
Practically, these are the two commonest cables for transmitting audio between modern devices.
The HDMI ARC technology is newer, and as such, it is not supported on devices or TVs manufactured before 2009.
It is integrated into the HDMI technology to allow audio and video transmission using a single HDMI cable.
On the other hand, optical cables have been around since the 1980s, and it's available on practically all audio systems, soundbars, TVs, and every portable device. Now let's get down to our main topic.
HDMI ARC Technology
HDMI ARC is a feature integrated into the HDMI technology to allow audio and video transmission over a single HDMI cable.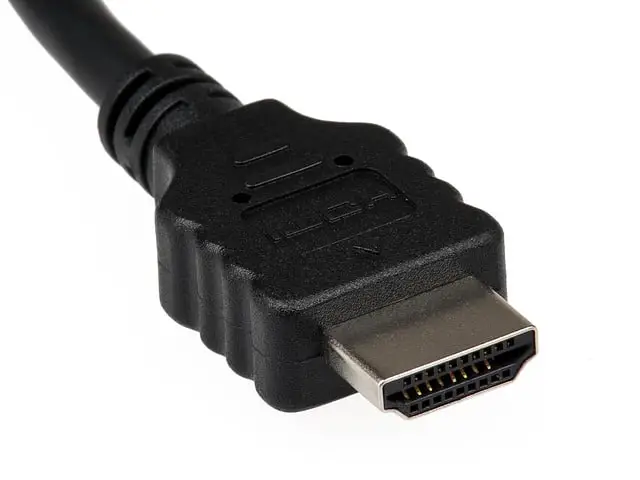 That is to say, with HDMI ARC technology you don't need multiple multiple cables to connect your compatible cables.
Before HDMI ARC was introduced, you can only transmit video over HDMI and use either an optical cable or AV cables to transmit audio between connected devices.
Now, with this technology, you won't have too many wires cluster around your TV furniture. See our guide on the Difference Between HDMI And HDMI ARC Cable?
Basically, the major advantage of HDMI ARC is the fact that it eliminates the need to use another cable for audio transmission.
However, this tech is limited in certain ways; it can't really handle premium – let's say 7.1 – audio streams and format. It strips down your HD audio to somewhat 5.1 before transmitting the audio.
So, it is safe to say that HDMI ARC does not send lossless audio – however, expect the audio being transmitted is not HD quality.
Also, for HDMI ARC to work, both devices to be connected must support the technology. This implies to say that for you to transmit audio and video over HDMI ARC, your TV (or the transmitter) and your soundbar (or the receiver) must have an HDMI ARC port.
You will need to connect the HDMI cable to the ARC port on your soundbar and connect the other end to the ARC port on your TV. See our guide on How To Connect Home Speakers To A TV That Has RCA Jacks also How To Connect RCA Surround Sound System
There's no need to get a new HDMI cable for ARC connection; it works with the regular cables (both standard and high-speed cables); you only need to ensure that you connect the cable ends to the respective HDMI ARC ports on your devices.
Optical Cables Technology
Optical Audio Cables have been around since 1983.
The technology has been upgraded regularly throughout these years, and virtually all sound and video systems out there support optical input/output ports. There is a Toshiba version of optical audio cables, and it is called "Toslink."
Most apparently, when people talk about Toslink, they're also referring to optical cables. Just like the HDMI ARC cables, optical audio cables are used for transmitting audio signals between connected devices.
Also, before you can use optical cables, both devices you want to connect must feature the port for optical connections.
It is possible to transmit high-quality audio via optical cables, but it can't transmit premium 7.1 Dolby HD audio losslessly.
Audio experts have proven that audio signals transmitted via optical cables are more stable because the signals pass through fiberglass. Thus, audio transmitted via optical cables is less likely to lag.
Note: With an optical connection, you need different cables for audio and video transmission. This implies to say that you will use an AV cable for video transmission and your optical cable for audio.
The two devices you're connecting must feature optical input/output ports for the connection for work.
Which Is Better HDMI ARC or optical cables?
Now that we've talked pretty much about the HDMI ARC technology and optical cables, let's discuss the detailed differences and similarities between the two.
To make this comparison easier to understand, we'd break it down into sub-headings.
Design and Basics
Optical cables are designed with fiberglass, and they can only transmit audio over a distance of 16ft – 33ft.
Thus, optical cables are usually not longer than 33ft in length (you could still find longer cables). The speed is pretty okay, you can use optical cables to transmit multi-channel audio.
On the other hand, HDMI ARC works with regular HDMI cables you know to transmit audio and video signals. It also supports multi-channel audio and is capable of transferring audio up to 50ft.
Yes, you can actually use HDMI to transmit multimedia signals over a long range, but the signals would start to weaken as from 50ft.
So, obviously, if you need to transmit audio over a long-range, you need HDMI (HDMI ARC is a feature integrated into the core HDMI technology).
HDMI cables are built with multiple small, copper wires; there are multiple copper wires concealed in an HDMI cable. Signals transmitted over HDMI connection are pretty stable.
Quality of Sound Transmitted
Interestingly, these two types of cables can transmit 5.1 surround sound losslessly. However, with HDMI ARC, you can transmit higher quality audio signals, and it is best recommended if you watch Blu-rays.
On some TVs, you will find an HDMI CEC feature, which helps to ensure lip-sync and seamless audio transmission between connected devices.
If you want lossless HD audio transfer, you can get that using HDMI, but your devices must support eARC (a newer version of ARC that supports premium Dolby formats).
Compatible Devices
Now let's talk about devices that support both or either of these connections. Apparently, optical input/output ports have been available on audio devices since the 1980s.
In contrast, HDMI ARC can be seen mostly on devices manufactured from 2009. So, if your TV model or soundbar is manufactured after 2009, turn the rear and check for a dedicated ARC port – it looks like the regular HDMI port, but the ARC labeling marks it out.
If you can't find an HDMI port labeled ARC, it simply means your device/TV does not support the technology. For such a device, it is advisable to use optical cables for audio transmission.
Note: Even if your TV supports ARC and your soundbar doesn't, the technology won't still work. Both devices must support the ARC technology for it to work.
Furthermore, optical cable connection is supported on TVs, DVDs, CD players, portable players such as MP3/MP4 players, and Bluetooth players. 
In summary, an optical digital audio connection is supported on more devices than HDMI; usually, HDMI ARC is featured on high-end (pricey) models of TVs and soundbars. Cheaper models typically feature only optical connection ports.
Video Transmission
Here's where the major difference plays. HDMI ARC can carry video signals, but optical cables cannot transmit video signals.
More interestingly, HDMI ARC transmits both video and audio signals via a single cable, but you'd need another cable to transmit video signals if you use optical cables for audio.
Apparently, HDMI ARC makes your home entertainment look neater without many wires cluttering the area.
Talking about video quality, HDMI ARC delivers decent quality video signals, but it does not support premium video formats.
You can't transmit lossless 4K video quality via HDMI ARC – the video would be downgraded; if you don't want that to happen, then you need HDMI eARC – the advanced version of ARC.
HDMI eARC was introduced with HDMI 2.0, and it supports all the premium audio and video formats you can't get – losslessly – with ARC.
However, as you may guess before you can enjoy eARC, both devices must feature a dedicated HDMI port labeled eARC.
You can only find HDMI eARC on high-end TVs and soundbars manufactured after 2018.
Optical cables cannot carry video signals because they are made from fiber optics, and their mode of transmitting data cannot work for video signals.
Notwithstanding, you'd find some 4K optic HDMI cables in the market for transmitting higher quality signals across your compatible devices.
Cable Length
What's the distance between your transmitting device and the receiver? Well, optical cables do not exceed a particular length, and the same applies to HDMI cables (can also be called HDMI ARC cables).
Well, if your devices are close to each other, there's absolutely nothing to worry about regarding the length of audio or video cables.
Notwithstanding, optical cables (mainly TOSLINK optic fiber cables) are a maximum of 33ft long depending on the quality. On the other hand, HDMI cables typically have a maximum length of 15 meters (50ft).
After 50ft, HDMI transmission tends to degrade, which is why the cables are capped at 50ft to ensure high-quality transmission. The cable length doesn't matter for some people.
What again?
HDMI ARC is pretty different from an optical cable connection, and even though the difference is pretty subtle, it is prevalent for most people.
If you need a neater surface, HDMI ARC is the answer – but this would require buying a TV and a soundbar that supports the technology.
Below, we have listed some of the best HDMI ARC and optical cables you can buy from Amazon to complete your home entertainment setup.
The Best HDMI ARC And Optical Cables To Buy
These cables are all available on Amazon, eBay, and other popular e-commerce stores that operate online. Nevertheless, you could still buy them from local stores around you.
The IVANKY HDMI cable is pretty fast and compatible with HDMI ARC. It is built to last and can be used on all devices, including projectors, monitors, TVs, DVD players, and even PCs.
More interestingly, this HDMI cable transmits data at a very fast speed, up to 18 Gbps. It is one of the best you would find out there, and it can transmit lossless 7.1 surround sound and 4K videos.
This cable is available in different lengths, from 1ft to 50ft.
---
Merely looking at this cable, you would clearly see the rigidity. The iBirdie 4K HDMI cable is one of the best out there with a decent transfer speed rating.
It can transfer 8GB every second and is fit for use with TVs, gaming console, PCs, and every other place where an HDMI cable is required.
Furthermore, this cable is inexpensive, available in different sizes, and built to deliver the best performance you'd expect from an HDMI cable of such quality.
---
Yes, the iVANKY brand is notable for producing top-quality audio cables. This optical cable from the brand is one of the best you can get in the market.
It is built to last and to be used on various devices where an optical audio connection is supported. The maximum length available is 15ft. Well, this is not TOSLINK cable, so it doesn't get to 33ft in length.
It may interest you to know that with this iVANKY optical cable, you can enjoy uncompressed PCM audio. Well, it can handle 5.1 and 7.1 surround sound, but would definitely compress them.
---
4. Amazon Basics Optical Cable
With this optic fiber cable from Amazon Basics, you are sure to ensure stable audio transmission.
It is ideal for connecting soundbars to any TV; notwithstanding, it can be used for connecting other devices that support audio transmission via optical connections.
Furthermore, this cable is built with corrosion-resistant material and gold-plated connectors; apparently, you're getting stable transmission with zero lagging. However, the maximum length available is 9.8feet.
Final Words
Conclusively, optical cables are ideal for transmitting audio signals, but they cannot handle video signals.
HDMI ARC can transmit audio and video over the same cable but the connecting devices must support the technology and feature a dedicated ARC port.
Neither optical cables of HDMI ARC can transmit uncompressed 7.1 or HD audio signals. If you want uncompressed original audio, you can get that with HDMI eARC found on newer TVs and soundbars.
When you buy through our links, we may earn a commission.