Turntable
How To Connect Vizio Soundbar To Turntable
Have you ever thought of how to connect Vizio Soundbar to the turntable? You will always wonder about this if you are a record lover. This is because it is one of the ways to enjoy your record.
If you have ever wondered about it, then you are sure to know that it is possible. Even though a turntable and a Vizio soundbar may be two different things, it is still possible to connect them.
So, if that is your worry, then your problem will be solved with this article.
How To connect Vizio soundbar to turntable?
You need a phono preamp if you desire to connect a Vizio soundbar to a turntable. A phono preamp helps to equalize the turntable's audio signal.
With this, the audio signal will be communicated through an external speaker system. Usually, the phono preamp is built into the receiver or the turntable. However, there can also be an external device.
Initially, it was easy to connect a Vizio soundbar to a turntable. This is also a common practice for audiophiles. The reason is that it gives one of the best sounds that an audio system can produce.
The Best Turntable for Soundbar
How Turntables are Traditionally Connected
Traditionally, turntables are often connected to external speakers such as a soundbar. This is usually done using an amplifier between the turntable and the speaker system.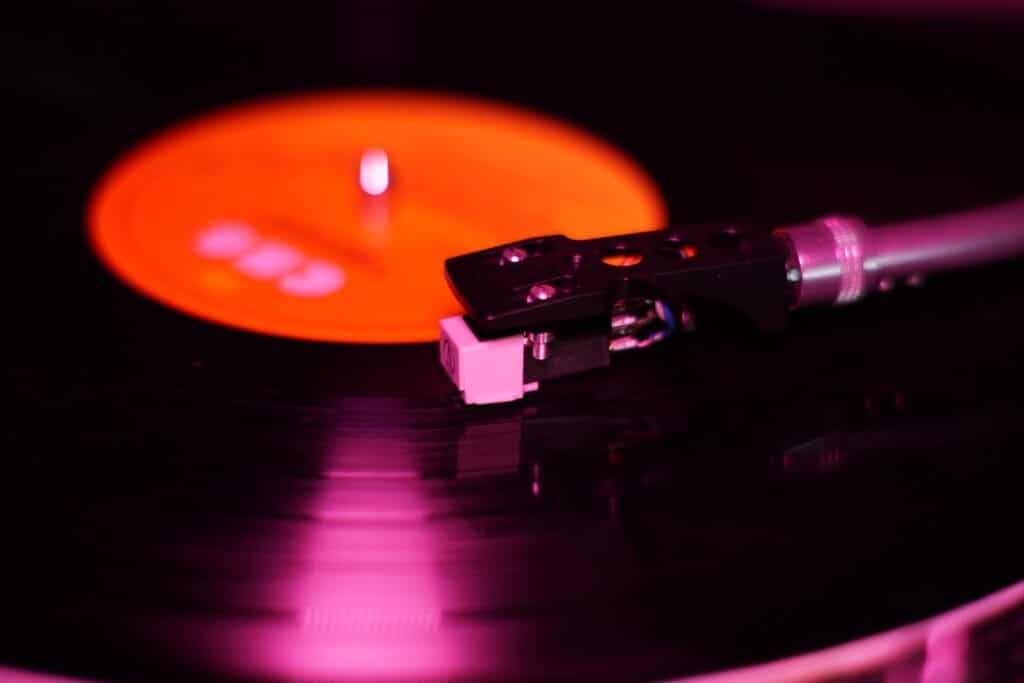 To get maximum sound quality, you must consider the amplifiers as a component unit of this system.
What is a Phono Preamp?
The phono preamp, which can also be called a phono preamplifier, a turntable preamp, or a phono stage, is an electronic circuit that helps to add quality to the signal received from the cartridge.
The primary work of the phono preamp is to send the proper signal to the audio system. It also helps in the input of a power amplifier at the appropriate level.
The phono preamp helps the audio signal received from the needle tend to be sharp. To do this, it requires an amplifier to get it up to the standard line level (also known as AUX). Modern speakers often need this to work perfectly.
The preamp also delivers the connection between the amp and the record player and then converts the phono preamp to the line level.
Powered (Active) Speakers
Suppose you feel like you don't want to use the traditional way of connecting the phono preamp. You can choose an alternative way.
So, you can choose powered external speakers as an alternative to the traditional way of using an amplifier between the external speakers and your turntable.
Powered speakers have an in-built amplifier. The use of an external charger usually powers this.
Connecting a Turntable with a Built-In Phono Preamp to a Soundbar
Connecting a turntable with a built-in phono preamp to a soundbar is easy.
However, if your turntable comes with a built-in phono preamp, attach the phono preamp to one of the receiver analog inputs.
If not, you will be getting a distorted sound. This is a result of two phono preamps working together simultaneously. So, this must not happen if you desire to get quality sound.
If your Vizio soundbar has phono input, it can connect directly to the turntable without a phono preamp.
In most cases, your Vizio soundbars may require a turntable with a built-in phono preamp. This can also connect an external phono preamp between the soundbar and the turntable.
Sometimes, your turntable and receiver may have built-in phono preamps and a switch that can allow you to bypass its built-in preamp.
In such cases, you can also try to know if your turntable phono preamp or receiver sounds better. You can choose to use the one that sounds better.
Even in cases when your receiver has a built-in phono preamp, a separate phono preamp can still make an excellent upgrade.
An external phono preamp usually contains higher-quality circuitry. More importantly, external phono preamps provide additional settings which can help deliver higher-quality sound through subtle adjustments.
Whenever your turntable has a built-in preamp, you must look for a soundbar labeled AUX, LINEvor Audio. This is where you can directly connect your turntable.
Best Turntable with a Built-In Phono Preamp
What if the Soundbar Doesn't Have an RCA or AUX Input?
If, by chance, your soundbar doesn't have an AUX port or RCA inputs, the next possible option is to use an HDMI cable to connect your soundbar to your TV.
HDMI is one of the best ways to connect a TV to a soundbar. This is because HDMI cables can quickly transfer a lot of uncompressed digital audio information.
More importantly, an HDMI cable can work with nearly any sound system from 5.1 to 7.1 surround sound, potentially even higher.
How to Connect the Soundbar to the TV Using HDMI
If you plan to connect a Vizio soundbar to a TV using an HDMI cable, the TV must support HDMI-ARC. ARC stands for "Audio Return Channel,".
This signifies that the signal must be able to travel back and forth along the cable.
In cases where your TV has ARC capability, then you can connect nearly all of your setup, including gaming consoles and more, to your soundbar.
The good news is that you can use just one HDMI cable to connect the TV and the soundbar.
The Best HDMI ARC To Buy
These cables are all available on Amazon, eBay, and other popular e-commerce stores that operate online. Nevertheless, you could still buy them from local stores around you.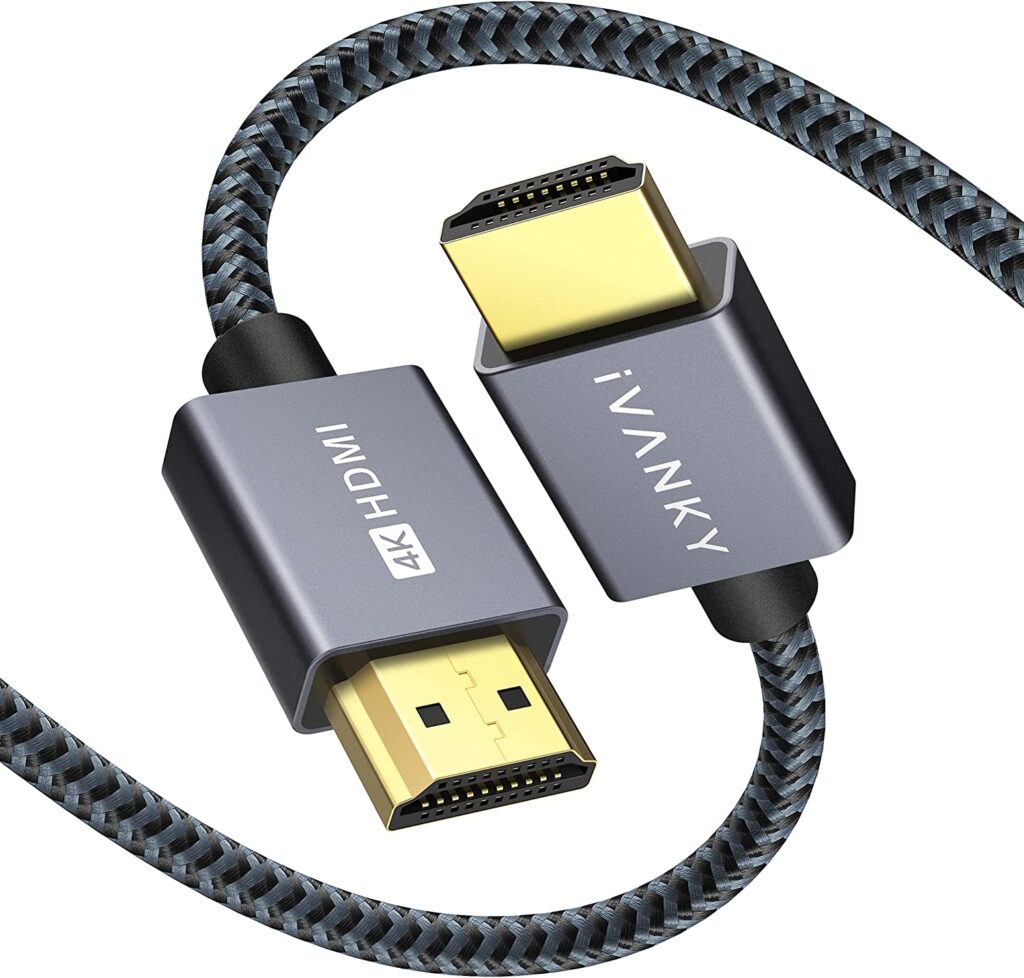 The IVANKY HDMI cable is pretty fast and compatible with HDMI ARC. It is built to last and can be used on all devices, including projectors, monitors, TVs, DVD players, and even PCs.
More interestingly, this HDMI cable transmits data at a breakneck speed, up to 18 Gbps. It is one of the best you would find out there, and it can transmit lossless 7.1 surround sound and 4K videos.
This cable is available in different lengths, from 1ft to 50ft.
---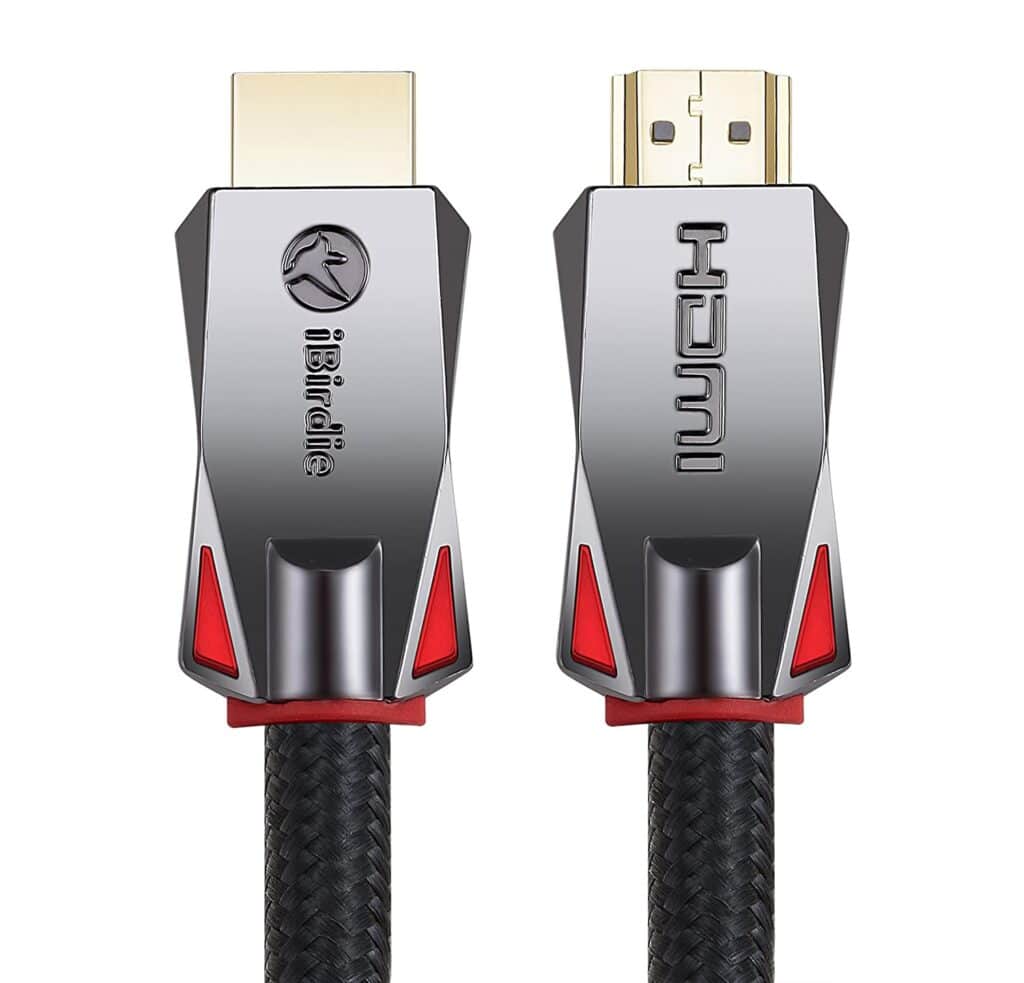 Merely looking at this cable, you would clearly see the rigidity. The iBirdie 4K HDMI cable is one of the best out there, with a decent transfer speed rating.
It can transfer 8GB every second and is fit for use with TVs, gaming console, PCs, and every other place where an HDMI cable is required.
Furthermore, this cable is inexpensive, available in different sizes, and built to deliver the best performance you'd expect from an HDMI cable of such quality.
Connecting a soundbar to a separate phono preamp
This is an uncommon option for connecting a turntable to a soundbar. This is because there will be a need for there to be a phono preamp installed on both devices.
Or else you have to purchase the phono preamp. Once you have purchased the extra piece of equipment, this is what you have to do:
First, connect the turntable audio cables to the separate phono preamp and any other wire your turntable has.
Connect the phono preamp audio cables to the receiver's analog inputs.
Then, finally, connect the phono preamp to its power supply and switch it on.
Turntables with a phono preamp are faster and easier to connect to the AUX input than through the receiver's input.
Using this process saves two phono preamps from trying to boost the same signal, which won't sound very good.
Regular turntable and Bluetooth adapter
Even though almost all soundbars have Bluetooth connectivity, unfortunately, most turntables do not.
If you have a regular turntable and soundbar without an analog AUX input, a Bluetooth adapter is a perfect way to connect them.
The Bluetooth adapter turns a regular turntable into a Bluetooth turntable.
It would help if you connected the adapter to the player's analog outputs. This transmits the music signal to the soundbar wirelessly.
The Best Turntable To Buy
Conclusion
Finally, after you have connected your Vizio soundbar to a turntable, be ready to enjoy your music. No matter how difficult it may sound, it is still possible to connect these two devices.
However, if you follow the guidelines given above, it will become an easy task.
Fortunately, there are many options that you can choose if you don't feel like connecting your Vizio soundbar to your turntable.
One of them is connecting it to a TV set. This allows you to enjoy.
When you buy through our links, we may earn a commission.