This article is all about DPA microphones and their uses, we will be answering some of the questions asked on the internet about DPA microphones.
what is a DPA microphone:
DPA Microphones (originally Danish Pro Audio) is a Danish manufacturer of condenser microphones, the company was founded in 1992.
Are DPA Microphones good?
Yes, DPA microphones are said to be one of the best in the market with many positive reviews on forums, blogs, Facebook groups, and YouTube videos.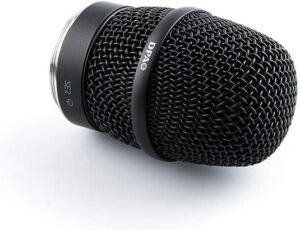 What are DPA microphones used for?
DPA microphone has been a condenser microphone used for studio, broadcast, theatre, and film.
Does the DPA mic need phantom power?
Yes since DPA microphones are Condenser microphones, and condenser microphones require phantom power.
Does DPA 4099 need phantom power?
This microphone requires phantom power to operate since it's a condenser Microphone.
How do I use DPA 4099?
DPA microphones price list
When you buy through our links, we may earn a commission.